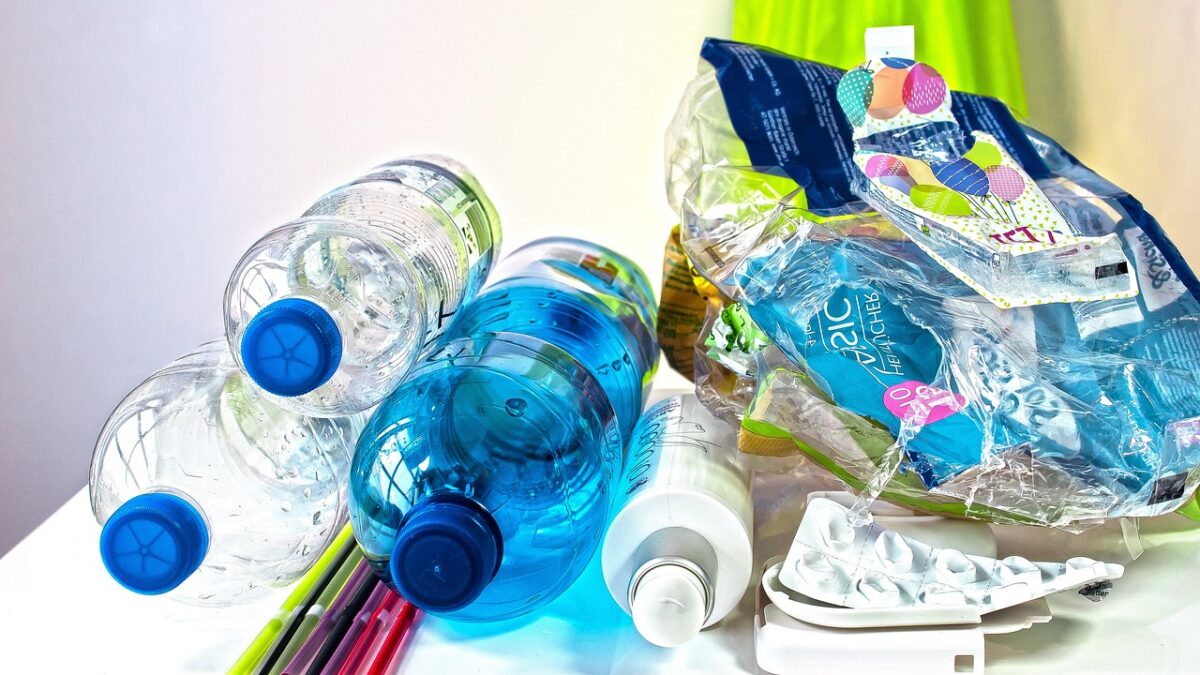 Maybe Recycling Plastic Doesn't Work ♻️
Does Plastic Recycling Work? ♻️: The effectiveness of recycling plastic has been up for debate for the longest period of time. But now, even Greenpeace finally admits plastic recycling does not really work. What made the well-known environmental organisation say this? Is plastic recycling really not worth it anymore? Let's delve deeper into this blog. 
Let me just say firsthand that Waster loves and supports recycling. I know all Aussies do, too. It is an effective way to protect the environment.
However, we only ever hear it thriving on materials such as paper, cardboard and metals. Plastic recycling, unfortunately, has met lots of failures over the years. To tell you the truth, even we see the multiple issues that come with plastic recycling.
From plastics having countless compositions and characteristics, and plastic recycling being less economical than just throwing it in landfill, we can see a lot of problems. But still, we continued to view plastic recycling as effective and come up with different ways or methods to make it more effective.
The straw that finally broke the camel's back is when Greenpeace, a well-known organisation that constantly campaigns for a more sustainable and peaceful world, issued a report headlined "Plastic Recycling Is A Dead-End Street—Year After Year, Plastic Recycling Declines Even as Plastic Waste Increases."
Now, what made Greenpeace write this report? Does plastic recycling work or is it even worth it? From what we can see, maybe it is not, and here's why. Continue reading below to learn more.
Who Waster is and what it
does
for businesses
Before we go further and learn whether or not plastic recycling works or is even worth it, let me share with you more information about Waster.
---
>Download Now: Free PDF Business Owners Guide To Commingled Recycling Bin Services
---
We here at Waster provide you with innovative solutions for your and your business's waste management and recycling needs. Furthermore, we provide flexible, 30-day contracts instead of the typical lock-in contracts to SMEs, which proves to be better.
If your business is based in Australia, partnering up with Waster will prove to be beneficial for your business! Here, I enumerate to you what we bring to the table in terms of providing quality waste and recycling services.
You pay exactly what you asked for – and not a dollar more! For your waste management and recycling needs, avail of our flexible, 30-day contracts instead of those long, unproductive and hidden fee-containing lock-in contracts.
Designed for small and medium businesses – we help you reduce costs whilst boosting recycling. That's a win-win situation!
On-time and reliable – we provide fully-accredited logistics and facility operators. By saying so, we ensure the safety and efficiency of our services.
As such, problems in the waste management industry are bound to rise like in any other business. But there are solutions that work to solve these problems, unlike plastic recycling that maybe is not worth it after all. So if such issues arise in regard to our service, you can talk to our friendly customer service team.
---
READ NOW: How To Make Recycling Fun For Everyone In Your Household ♻️
---
Now, let us proceed to debate whether or not plastic recycling really works.
Why plastic recycling doesn't work
The plastic problem situation in the U.S. got worse. According to Greenpeace's recent report, most plastics simply cannot be recycled.
"Circular Claims Fall Flat Again, released today, finds that U.S. households generated an estimated 51 million tons of plastic waste in 2021, only 2.4 million tons of which was recycled."
Simply put, all types of plastic packaging there are not defined as recyclable by the Ellen MacArthur Foundation's New Plastic Economy (EMF NPE) Initiative. Plastic recycling declined to about 5 to 6 per cent in 2021, down from 9.5 per cent in 2014 and 8.7 per cent in 2018. And guess what? The reason why the numbers are as high as they were in the past is that the U.S. exported millions of tonnes of plastic waste to China and tallied them recycled even though most of it was either incinerated or landfilled.
The report also mentioned that both chemical and mechanical plastic recycling does not work because of the following reasons:
Plastic waste is extremely difficult to collect.
It is virtually impossible to sort because, as mentioned above, plastic has countless compositions and characteristics.
Plastic is much more environmentally harmful to reprocess as opposed to just throwing it in landfill.
Lisa Ramsden, Greenpeace USA Senior Plastics Campaigner, mentioned that big corporations, no matter how tonnes of effort they pour into plastic recycling, simply would not work. As a result, she mentioned that the next best thing is to significantly decrease plastic production and increase refill and reuse.
Is that the correct way to go? John Tierney of City Journal certainly says not.
If plastic recycling doesn't work, is banning it the answer?
Tierney has some strong opinions on 'demonising' plastics and pushing for its alternatives.
There are certainly some truths backed with data in what he is saying. For example, making the advertised environmentally friendly and reusable products such as tote bags and more recyclable and compostable paper bags require much more energy to manufacture and transport.
Banning plastic would, therefore, mean that we consume more energy and harm the environment further than just producing, using and disposing of plastic. What's more, not everyone recycles paper bags or other recyclable products. Many unfortunately still make their way to landfill where they proceed to decompose and produce more greenhouse emissions.
All in all, according to Tierney, it may be better to just use single-use plastic the way it was intended to be (usage and disposal) instead of finding ways to recover and reuse.
The environmental price has also been high because the plastic in American recycling bins has gone to developing countries with primitive waste-handling systems. Much of it ends up illegally dumped, burned (spewing toxic fumes), or reprocessed at rudimentary facilities that leak some of the plastics into rivers. Virtually all the consumer plastics polluting the world's oceans comes from "mismanaged waste" in developing countries. There'd be less plastic polluting the seas if Americans tossed their yogurt containers and water bottles into the trash, so that the plastic could be safely buried at the nearest landfill.
We'd love to hear your thoughts on this.
Contact Waster right now for your waste and recycling needs now!
Does your Australian-based business need waste and recycling services? If so, then you have come to the right website!
Please call 1300 WASTER (1300 927 837).  You can also email us at info@waster.com.au or enquiries@waster.com.au if you have further questions. Find the best deals in terms of waste and recycling pricing and services!