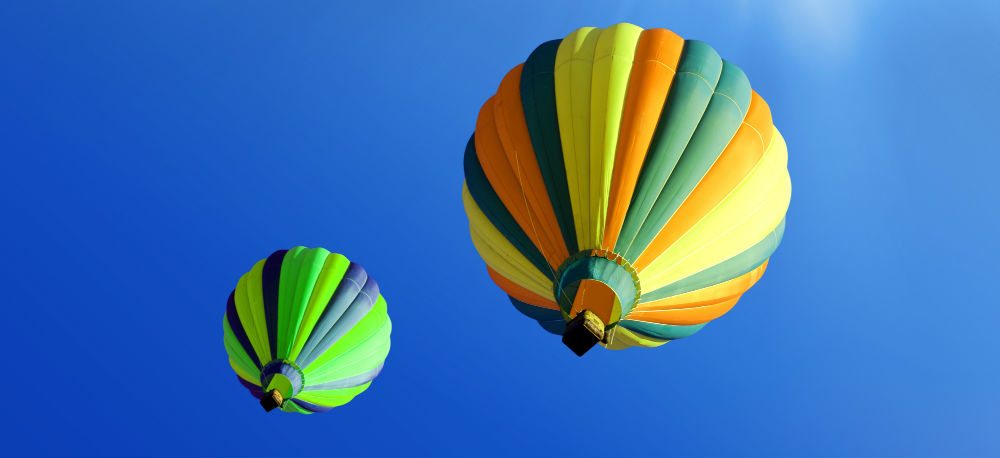 Environmental Services 🌏: The Best Recycling Services For Business
Environmental services: sometimes when we read the media – it can feel as if the global and Australian environment is being permanently impacted by pollution, unregulated waste disposal and the like. However, there is much excellent work being done such as in plastic recycling etc and in many other high tech areas with research from universities and private businesses.
---
>Download Now: Free PDF Business Owners Guide To General Waste Bin Services
---
Table of contents for this article include: 
I. Environmental services and recycling
II. Environmental services careers
III. Australian environmental services
IV. Environmental companies
V. Environmental consultants
VI. Environmental waste disposal
---
Environmental services and recycling
---
Waster is a specialist in waste management, environmental services and recycling services for small and medium Australian businesses – we offer a real alternative as we make varied recycling options viable and keep client costs low with flexible 30 day agreements. Check out our services and prices below and be secure not having to commit to a multi year contract:
Environmental services – new developments to fight smog
An interesting article on the BBC website covers an exciting tech development that can help fight smog in major global cities. We quote from the article below:
"Particulate matter (PM), the tiny particles emitted in vehicle exhaust fumes, are the biggest air-borne killer. One of the finest of these particles, PM2.5 – so called because it's just 2.5 micrometers in diameter – can penetrate lung tissue and enter the blood stream, where they damage arteries and cause cardiovascular disease. Nitrogen dioxide (NO2) is the next deadliest component: by inflaming the lungs and rendering us susceptible to infection, it leads to 23,500 deaths annually in the UK alone."
In face of this challenge, Dutch inventor Daan Roosegaarde has designed a seven metre tall Smog Free Tower in Beijing, China.
"It is a giant, outdoor air purifier. In much the same way that static electricity can make loose hairs  stick to a comb, airborne particles are sucked into the tower where they receive a positive charge. The particles are then captured by a negatively charged dust-removal plate and clean air is blown out of the other end."
"He claims it can capture and collect more than 75% of PM in an area the size of a football field, running on just 1,400 Watts – less electricity than a standard desk-top air purifier. "Some 95% of indoor air purifiers use filters, which consume a lot of electricity and need to be cleaned frequently," he says."
"As for what to do with the collected PM waste, he currently has a side-line selling the compacted substance as jewellery. Prince Charles owns a set of "smog free" cufflinks. If collected on at a sufficient scale, Roosegaarde believes it could even be used as a building material."
Mr Waster loves to see tech evolution like this and hopes we can see more like this in the waste industry – making bin days smoother. See our recent blog on tech change and will it impact the world of commercial waste bins services.
Industrial environmental services: we all like to believe that we can have a win : win in life and to be honest, sometimes that is just not possible.
The accepted wisdom is that we need to make tough compromises and balance how much we really value different things.
This can be particularly valid in the context of the environment when politicians talk about balancing economic development and environmental protection.
Waster offers an alternative for industrial environmental services for small and medium businesses, with a real focus on recycling.
Check out our prices and service online today for industrial environmental services to see if recycling more can help you save money:
Industrial environmental services – why finding a balance can be more rewarding than you expect
Waster is a big promoter of increasing recycling when it can reduce your business costs as well as of course help the environment.
There are increasing recycling services available in nearly all metro areas such as cardboard recycling, commingled yellow bin recycling and organic waste services.
In most cases implementing a smart waste management plan can result in easy savings – due to the heavy (and increasing) landfill levy on dumping general waste.
The accuweather.com website lists 4 other good and easy ways to reduce costs whilst helping the environment (we quote from the article below):
Preserve water:  "Little ways to help save water can quickly add up. To help save water, be sure to fix leaky faucets, which, according to the USGS, could account for more than 100 gallons of wasted water a year. Turn running water off when not actively being used during routine chores such as brushing teeth or washing dishes."
Protect bees: "Honey bees have been mysteriously dying off in the millions across the globe. Research plants before adding them to a yard or garden, and focus on adding native plants. Even when buying the right kind of flowers to attract bees, make sure that you buy them organically or know where and how they have been treated."
Turn the lights off: "According to Business Insider, $146 billion is thrown away each year in wasted electricity. Electricity also accounts for 32 percent of the greenhouse gases emitted in the United States, more than transportation or agriculture."
"Turning off lights and appliances in rooms that are no longer being used is one way, but appliances can still draw energy even when they are switched off. Unplugging appliances, such as toasters, flat irons or gaming consoles, when they are not being used can cut down on that energy waste."
Reduce air pollution: "The World Health Organization states that air pollution is not only bad for the environment, but can also add to respiratory problems such as allergies and asthma, or can even contribute to strokes and lung cancer."
"The key to reducing air pollution in small steps is to abide by many other waste-reducing processes. Following the tips above to cut down on electric and landfill waste will help to reduce air pollution. Increasing the efficiency of vehicles by keeping tires properly inflated, walking or using public transportation, when possible, or keeping cars properly maintained will also help save on gas costs and cut down on air pollution."
"People can also help clean the air by taking active steps, such as planting deciduous trees."
Check out our recent partnership with Greenfleet to plant trees.
Also see our blog on skip bins Sydney – and whether you would visit a waste treatment facility for a day out! To see how far the industry has come – check out our blog on garbage collection Sydney.
Conclusion:
Making small but sensible changes can have big impacts to both your business and the planet.
The annual Earth Hour – is based on this premise. By making small changes for just one hour of one day – we can see what impact it would have if expanded over the entire year.
This of course applies to bins and recycling services – but also to almost every area of our daily lives.
Check out a quick video below on the impact of 10 years of the Earth Hour programme.
---
Environmental services careers
---
Environmental Services Careers: Customer Service/Administration – all rounder
Full time position, Arndell Park NSW
We need an all rounder who can learn fast and enjoy autonomy
Join an innovative company that is a market disruptor
Who we are
Read an article on us in the Sydney Morning Herald.
Described as "the Uber of waste", the Blacktown start-up provides small-to-medium businesses with flexible waste collection and recycling services.
 
Your new role – Environmental Services Careers
Based in Arndell Park, NSW and working full time, you will be responsible for Assisting the Directors by coordinating all areas of our small office, your role is pivotal to the daily functioning of the business. The role will begin early and enable you to miss traffic. Hours will be c. 7.30am to 4pm Monday to Friday.
This is a great opportunity to work in an exciting and growing start-up in the recycling and environmental sector.
Being a small team of 1-4 people, it is essential you are punctual and work exceptionally well unsupervised as well as within the team. You will be the smiling voice attending to the inbound and outbound calls and emails, booking jobs, and liaising with clients and suppliers so exceptional communication and interpersonal skills are essential.
Your strong work ethic and drive to succeed make you a very important part of the team!
Most importantly, you are skilled at handling multiple different tasks at once, in a fast paced environment, ensuring all are completed accurately and on time, even if that means going the extra mile!
Environmental Services Careers – exiting role and opportunity
Day to day duties
Have the ability of multi-task and keep track of a volume of tasks at once, using multiple screens
Attending to a high number of both inbound and outbound calls
Scheduling of jobs
Providing an exceptional level of customer service including handling customer inquiries and concerns
Liaising with a wide variety of customers and suppliers via phone and email
Maintain systems and procedures
Data entry
General administration duties
Your skills
Excellent planning, organisation and follow-up skills
Attention to detail and accuracy
Medium computer skills including Microsoft Office & Excel, Gmail, Drop box and various cloud based systems
Bubbly, professional phone manner and excellent communication skills
The drive and ability to make things happen
Distinct interest in marketing, SEO, technology and of course the environment!
A real interest In helping our small business customers.
Your skills and experience
The ideal candidate will have previous experience working in a customer service team and with a diverse range of stakeholders. Call centre experience is required. You will possess a demonstrated commitment to customer service and excellent telephone etiquette with the ability to remain calm under pressure. You will be highly organised and have exceptional data entry, communication and time management skills. Intermediate skills using MS Office suite of products will be required.
We look for candidates with outstanding skills and abilities, as well as experience that fits with our business. Even more importantly, we seek employees who will live our values and have the drive, energy and determination to succeed.
Our office environment is all about looking after our staff with perks such as drinks and good coffee supplied. You will be surrounded by industry experts who are always willing to help you learn our industry and build a career in an industry which will always be needed.
Check out our latest job in inbound sales / internal sales in June 2019.
How you apply
Email Aodhan – [email protected]
For more info on bins and recycling – see our blogs on waste management Sydney and rubbish bins.
---
Australian environmental services
---
Australian environmental services: Mr Waster was on holidays in Queensland's beautiful Great Barrier Reef last week and read and heard quite a bit about pollution of our ocean resources and also very interesting new approaches to try and remedy them.
From the website www.plasticoceans.org we quote the following stats:
"We use over 300 million tonnes of new plastic every year.  Half of this we use just once and usually for less than 12 minutes.  8 million tonnes of plastic waste ends up in the ocean every year.
Over many years, as this plastic waste is carried along by ocean currents, it breaks up into tiny pieces.  So much is getting into our ocean that in some places these plastic particles outnumber plankton by a ratio of 26:1
A large amount of this "thrown away" plastic contains toxins such as BPA and phthalates.
Animals and marine life suffer directly from plastic pollution. Birds feed on plastic, and an increasing number starve when their stomachs are full of plastic waste. 97.5% of Laysan Albatross chicks have plastic pieces in their stomachs.
Once in the ocean plastic pieces attract other toxins, released over decades from industry and agriculture. The concentration of these toxins increases as they are ingested and move up the food chain. These toxins are linked to cancer, infertility, auto immune disease, and cognitive and behavioural disorders. When tested 92.6% of Americans aged 6 and over had detectable levels of BPA in their bodies. The levels in children between 6 and 11 were twice as high as those in older Americans. (2011, Suzanne Freinkel, Plastic: A Toxic Love Story)".
These are certainly some scary stats.  The Australian Marine Conversation Society  tells us that "almost 90% of the marine debris found on Sydney's beaches is plastic, mostly bottles, caps and straws."
How Australian environmental services companies like Waster can help
Waster is a strong advocate for businesses improving their environmental performance and minimising their environmental footprint by boosting recycling. As recycling is in many cases significantly cheaper than dumping rubbish as general waste, we always tell our customers that with a little effort, they can boost recycling whilst reducing their costs for waste management. Check out our articles on recycling waste and developing a simple but effective waste management plan for your business.
We also provide blogs on various topics such as cardboard recycling, commingled recycling and food waste services.
Check out our services today by pressing the blue button below. Together we can all do our small bit to save the planet and save money also!
---
Environmental companies
---
Environmental companies: Mr Waster watched the annual citizenship ceremony on TV this recently and asked himself do we appreciate what we have in this country as regards the environment, clean air and water and pretty good environmental companies and standards such as EPA legislation that protect them.
When you read about the damage to the Great Barrier Reef you do wonder sometimes.
If you are a new graduate or just someone seeking a career change – you may be looking at the best environmental companies to work for – or just at companies that do not damage the environment! It is nice to work with or for companies that actually practise what they preach – and do the right thing by the environment.
In 2019 and 2020 – there is an entire new generation of young people – who are very focused on climate change, environmental sustainability and areas related to that. You only have to watch the news to be aware of the climate strikes by school students in Australian cities and of course – the global profile of Greta!
In today's blog – we will cover some of the various types of environmental companies active in Australia.
A bit about Waster
Waster offers a difference to other environmental companies as we offer flexible, 30 day agreements (no lock in contracts) for waste and recycling services to small and medium Australian businesses.
We are certainly an environmental company – as we publish huge amounts of content – from blogs, to infographics or videos – helping people recycle more in their small businesses.
You can check out our services and prices by accessing our online waste shop here:
So what types of environmental companies are there?
When you hear the new citizens answer questions about why they love Australia so much, the incredible climate and environment is one of the main reasons. I think sometimes you need to travel to see other countries to really appreciate the wonder of Australia. I also sometimes think because everywhere we look is so pristine – sometimes we do not appreciate it. Maybe it is a case of "the grass is greener far away".
I often think that what is a creek or river in Australia would be a place of special national pride in so many other countries. For example, we have national parks in close proximity to our capital cities that our like nowhere else on earth.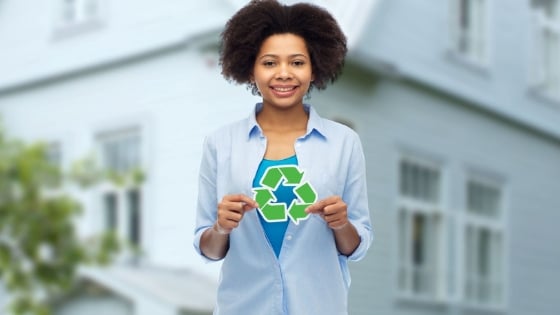 So what types of environmental companies actually are there – we can mention the general categories as below:
Environmental recycling companies – these are businesses who are involved in the collection and processing of recycling commodities. Waster will fall into this category.
Recycling technology businesses – there is new recycling technology and innovation coming on stream all the time. We have covered a number of these innovations in our blogs – such as nappy recycling or using hidden barcodes on products to simplify recycling separation.
This sort of innovation by environmental companies creates lots of good jobs for graduates in roles such research and development and scientific work.
Environmental consultancies – a third and growing area of work for environmental companies – is in the area of providing consultation to individuals, companies or organisations on the environmental implications of activity.
Many companies are seeking to reduce their environmental footprint – or become carbon neutral. 
Companies will thus require advice and consultation on issues as diverse as reducing water usage, to looking at new forms of packaging for their products.
Environmental building solutions – one area where Australia really is far behind others such as Germany is in environmentally sustainable building and housing.
In some countries – building what are known as passive houses are becoming much more common. These buildings take energy efficiency to new levels – and reduce the amount of energy needed for heating or cooling to very small amounts.
In many ways – these buildings are the opposite of most Australian homes. They have very high insulation and reduce large open spaces.
A final kind of environmental company – is simply any company that really cares about it's environmental footprint – and uses sustainable packaging and production methods.
Waster works with lots of companies like this to boost recycling and reduce general waste going to landfill.
The good news is that usually – boosting recycling can actually reduce costs for waste management also!
Ensure you choose reputable environmental companies to ensure protection of the environment
Ensuring that our business waste is treated correctly and that recycling is maximised is one tangible thing we can do to help ensure the Aussie environment remains as pristine in the years to come (see reduce waste). Boosting recycling has a double benefit – for the environment of course, but also for your profit and loss account (as recycling is often cheaper than dumping in general waste).
If you are starting out in your career (and seeking the best environmental companies to work for) – environmental companies jobs will only increase over the medium term. Nationally and globally – there is much more focus on being sustainable – whilst of course still being profitable.
The good news is that studies show that sustainable businesses also tend to be more profitable and long lasting!
Check out our article on recycling Adelaide for surprising ways you can boost your staff engagement with recycling programs and also check out the recycling boxes we stock to help you recycle even the hardest items – like coffee pods or pens.
See our recent blog on serving the Chinese language community in rubbish collection Sydney.
---
Environmental consultant
---
Environmental Consultant: at Waster we are big believers in applying technology to deliver improved environmental and recycling outcomes. We have recently covered how tech and new approaches are benefiting society in our blogs on removing aluminium foil from general waste (recycling bins Sydney) and removing plastic pollution from our oceans (national resource recovery). In the blog today we will be talking about the growing number of jobs available in the Australian environment consultant sector. This is of course good news for the Australian economy and also our environment.
Waster provides low cost waste and recycling services to small and medium businesses – on flexible 30 day agreements with no rollover clauses or hidden fees. You can check out all your bin options for general waste and recycling through our online waste shop today. Press the blue button below:
Environmental consultant – growing number of roles available in Australia
According to an article in the
Guardian
newspaper –
"Australia has a critical shortage of climate scientists, leaving it at serious risk of not delivering essential climate and weather services to groups like farmers, coastal communities and international organisations, a report has found."
"The report into the nation's climate science capability by the Australian Academy of Science found the climate science workforce needed to grow by 77 full-time positions over the next four years, with 27 of those positions urgently required."
Roles are most available in sectors such as general climate modelling, climate observations and climate services.
"The report said Australia had more to lose than other developed nations by not making adequate investments, since it was effected by factors that are unique to the southern hemisphere and more exposed to the impacts of climate change."
Roles are expected to be available across Australia – including in rural and remote regions, as measurement of climate impacts is most difficult in trick to access areas.
See our blog on insights for sustainable business.
See our new inbound sales / internal sales role in June 2019.
Environmental consultants Sydney: Mr Waster attended the annual waste industry jamboree in Sydney today at the Australasian Waste and Recycling Expo which runs for two days in August at the Sydney Showgrounds in the Sydney Olympic Park.
As an aside – considering all the talk recently about how Olympic cities let their facilities crumble post the games, it was nice to see the Sydney facilities looking excellent and as good as new on a beautiful Sydney winter morning.
Check out this interesting link which shows how some other cities such as Athens have let their facilities collapse into ruin – and almost as an extreme opposite to the success of Sydney in this regard. Of course – the long running discussion about tearing down the Olympic – or ANZ Stadium may change this in 2019!
Anyway – getting back on topic of Australian environmental services… This trade show was a very good opportunity for Mr Waster to get up to speed with the most recent developments in the waste and recycling sector both across commercial waste removals Sydney,  Australia but also international developments. One of the big moves is environmental consultants.
How can environmental consulting companies help businesses in Australia?
Environmental consultants Sydney take many forms such as advising on how to improve recycling and reduce pollution for major corporates and organisations such as councils, as well as helping run waste management tenders and helping reduce costs from waste management.
Environmental consultants that you may have heard of include MRA Consulting Group and Closed Loop. Environmental consultants also include companies such as Waste Options which seek to give tangible cost reductions through recycling improvements.
As a busy business owner – you do not have time to learn everything about recycling, helping the environment and keeping costs low – so engaging an environmental consulting companies Australia – can certainly help in that regard.
By implementing recycling systems – you will likely be able to save your business money and potentially be eligible for a recycling grant from the NSW EPA – designed to boost commercial recycling in the State.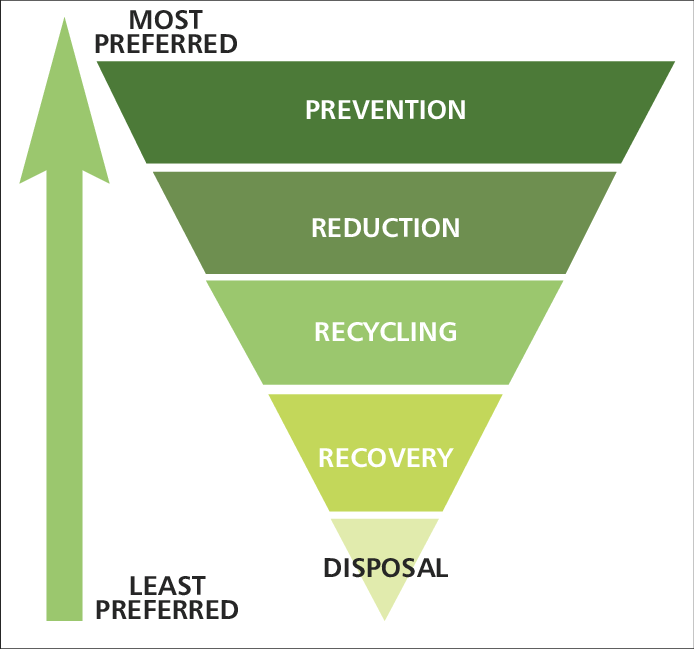 Potential innovations and suggestions that a good environmental consultant Sydney may have include:
– using glass crushers
– considering compactors
– a waste to water option
– optimising bin collections and sizes
– rebates for recycling equipment.
Environmental consultants Sydney resources for small businesses
Waster is different to other waste companies (in fact we actually see ourselves as a customer service business, not a waste company) as we do not operate landfills and hence do not financially benefit from dumping your waste at landfill. Our objectives to reduce your costs and boost your recycling sustainably is the basis of our 30 day waste service agreements (no lock in contracts).
We provide significant resources for small and medium business on our waste resources page where we aim to bring together many relevant and useful links to help reduce your waste costs and improve recycling. We have also posted numerous blogs on environmental consultants such as how to develop a waste management plan and how to recycle waste.
Our commitment to reducing cost and increasing recycling
We invite you to take advantage of our free 24 hour cost comparison for waste services – where our team will calculate an optimised waste collection and recycling service for your business and show the dollar for dollar savings. As an example, check out our post on green waste removal Melbourne.
In recent blogs we have been looking at issues caused by a lack of environmental waste disposal – i.e. such as the waste problem in Lebanon and the ongoing growth of the Great Pacific Garbage Patch.
In today's blog – we want to look closer to home and focus on the Great Barrier Reef. This amazing natural area is under threat from many corners – and we should of course focus on problems at home before we look overseas.
We have discussed how a lack of proper and environmental waste disposal processes overseas is impacting the entire world's water systems – and we will see that the impact on the Barrier Reef reflects this also.
What Waster offers small customers
Waster provides evironmental waste disposal for small and medium customers in Australia. We do not operate landfills and so we are incentivised to help you save money by boosting recycling.
We provide all waste bins and recycling services (such as paper bins, commingled recycling) and niche services such as grease trap cleaning, sanitary bins etc.
You can arrange your flexible 30 day agreement online today by pressing below:
Why environmental waste disposal services are vital for the Barrier Reef
The Barrier Reef is known to be under threat from numerous sources – including global warming and shipping as well as irresponsible tourism.
We have covered the fact that birds and marine life like to eat plastic in previous blogs – but even I was surprised that coral might actually consume micro plastics also!
A study by Duke University, USA as reported in the UK Express newspaper explains:
"Coral reefs regularly eat micro-plastics that have built up in the oceans as the material is delicious to them, researchers at Duke University have found."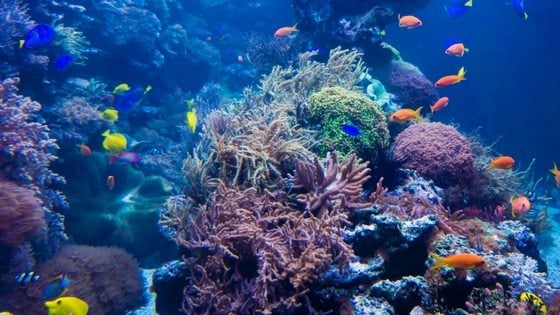 "Instead corals think plastic is delicious and regularly choose to eat it over foods containing the key nutrients it needs to survive, the study revealed."
"Any one of these chemicals or a combination of them could be acting as a stimulant that makes plastic appealing to corals."
The problems arises as Coral can consume the plastic but it becomes stuck inside:
Co-researcher Austin Allen said: "About eight percent of the plastic that coral polyps in our study ingested was still stuck in their guts after 24 hours."
See our blog on waste management in the Philippines.
"In previous studies, researchers found corals could not expel plastic fragments from their gut tissues."
"Consuming plastic means corals are not getting the nutrients they really need from their food, and could undergo a "very slow process of starvation" as a result of eating the wrong things."
This is again a problem due to the ubiquity of plastic in the modern age – a problem which no where is immune from.
Conclusion:
It is all very well looking at other countries and pointing out what they are doing wrong.
The truth is that Australia uses huge amounts of unnecessary packaging and plastics and much of this ends up one way or another in the ocean and seas.
Phasing out of unnecessary plastic or at least a huge reduction in its use is a vital step to a sustainable ecosystem.
Check out a video as below on some of the potential impacts of plastic pollution on the Great Barrier Reef.