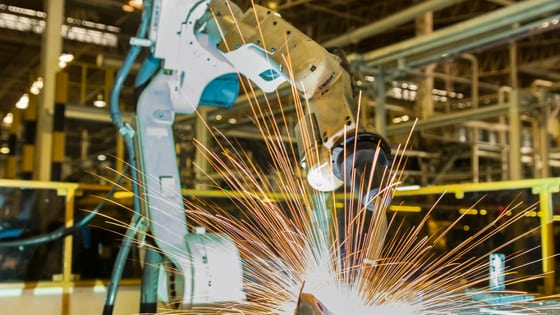 Factory Waste Management Plan 🏭 -Lower Waste Costs Can Really Boost Profits
Factory Waste Management Plan 🏭: If you read the Australian news media or watch TV in 2021, you would almost think that manufacturing in Australia was completely finished. Despite this, there are many thriving industrial and manufacturing companies in Australia making a wide range of products.
In today's blog, we will cover how smart factory waste management can really save you money and also help your companies environmental footprint!
---
>Download Now: Free PDF Business Owners Guide To General Waste Bin Services
---
In a factory, whether it is a food processing plant or a high tech industrial business, putting some focus on factory waste management can really save you money!
About Waster
Waster can help your factory or manufacturing business with an effective waste management plan. We think outside the box to boost your recycling, maximise rebates, keep costs down and ensure smooth services.
We operate on 30-day agreements, so you do not need to sign a long term contract. Waster is always clear with its pricing, so your finance team will not get any nasty surprises.
You can check out pricing for small companies by pressing the blue button below. Or, if you are a larger or multi-site business, you can see our blogs on running a tender for bin collections or how a waste broker can get you the best prices.
How to save money through a factory waste management plan
Obviously, your waste management costs will be determined by what sort of business you operate.
The basic outline of a factory waste management plan includes the following:
Could you be paid for any of your factory waste? It is likely that you may receive payment for items such as waste materials like scrap metal. This should be explored first.
You may receive free or subsidised services for recycled materials. If you have large amounts of cardboard, a cardboard compactor would enable you to receive rebates and potentially get you free cardboard collections depending on quantity and quality.
Can we get alternative solutions for waste products? For food companies, we have provided stock feeding options that save lots of money.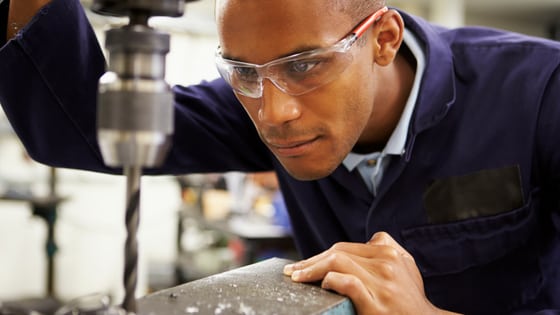 Could capital investment save money? There are many capital investments that may make sense such as a waste to water machine or a general waste compactor. These would be looked at depending on your business and amount of waste.
Positioning and size of bins. Getting the right size of bins and optimising the frequency will be vital for ensuring your services run smoothly on the factory floor and helps your manufacturing process.
Broking different providers to get the best options, Waster will operate as a waste broker to get you the best services for each waste and recycling stream. Waster will also ensure that everything runs smoothly.
A guide that factories should remember
You not only have to only think about saving money, but you also need to think of the environment when it comes to implementing an effective factory waste management plan.
Managing a factory effectively is a must, most especially because of it being a huge risk in the case of neglect with high volumes of waste.
Factory managers need to make sure that the following happens smoothly:
Search for a good waste management company
Factory managers have the responsibility of studying ways on how to deal with their waste. Should they recycle or throw it in the bin? Questions like that arise when dealing with waste. As a factory manager, do everything you can, like study or visiting shops or the likes that specialise in waste management.
Of course, factories (or company) cannot implement a plan by themselves. They will need professional assistance in this regards. In other words, factories will need the help of a waste management company for their disposal and recycling needs.
Waster is a prime example of a waste management company that can help you with your needs. Factory waste management will become easier with proper help, after all.
Recycle everything recyclable
Naturally, you would want to recycle everything recyclable instead of disposing of all of the waste in the general waste bin. The first reason is that waste that goes to landfill mean that they will stay there for quite some time lest they are not suitable for incineration or the likes.
After all, factory waste usually contains hazardous chemicals that can harm living things and the environment itself. So, thorough research is needed to ensure that what can be recycled will be recycled.
The second reason is that it saves money. An effective factory waste management plan involves recycling precisely for this reason. Waster always reminds everyone that a heavier rubbish bin means more expensive costs. Recycling helps alleviate a significant amount of costs intended for general waste bins.
Remember that reducing waste that goes into landfill is the aim. Be smart about it!
Instruct your employees
Same as the managers, the factory employees must also be aware of the waste management plan in place. Employees should practise waste management, as well. As a result, everything becomes much more seamless.
How can you do so? First, offer training for your employees. Teach them the waste management plan your factory has implemented so they, too, can take part in it. Them learning this information will result in more success. They should learn about any updates and news so that they can work to participate in it.
Conclusion on factory waste management plan
Many manufacturing companies have made environmental awareness and commitment to a large part of their business operations. For example, Unilever has committed to zero waste to landfill across its global manufacturing network.
By putting in place smart waste disposal that helps your supply chain, you can boost recycling, get an edge on your competition, and save money at the same time. An effective factory waste management plan will help to achieve all of that.
Check out our online calculator to see how much it would cost to make your waste services carbon neutral.