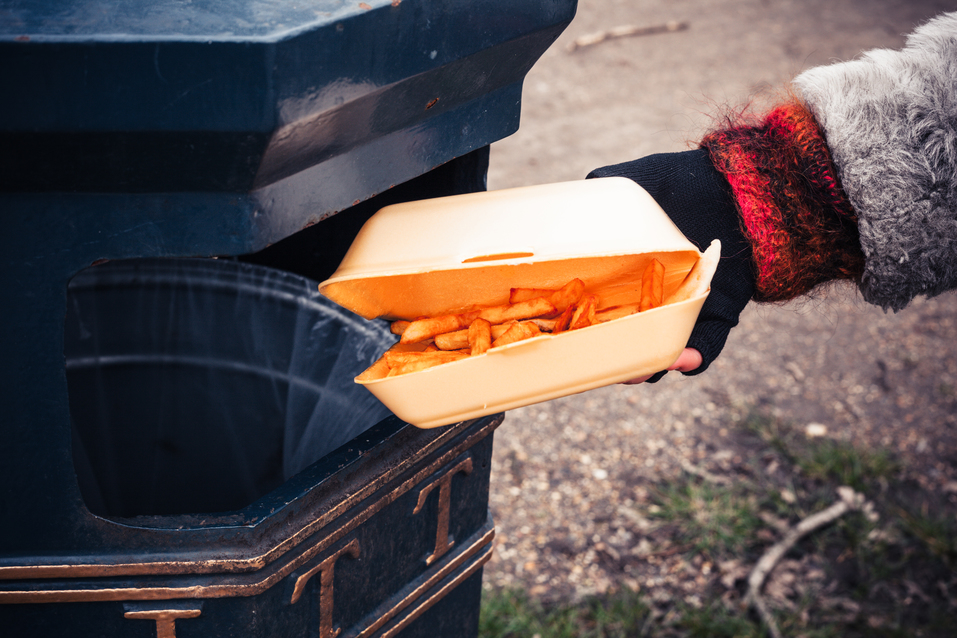 Fast Food Waste And Recycling 🍔
Fast Food Waste And Recycling 🍔: Where do you immediately go when you need to grab a bite to eat? Do you go to Macca's? Or do you go to the nearest KFC? Maybe you favour Subway sandwiches, I presume? Whatever you prefer from those mentioned, it is important that you properly dispose of or recycle the packaging after consumption.
Unfortunately, we can still see heaps of fast food packaging waste daily. As the fast food industry rises globally, so does the waste that goes with it. What can these big corporations do to mitigate the growing waste? Furthermore, what can the average person do to help? Read on to learn more.
---
>Download Now: Free PDF Business Owners Guide To Commingled Recycling Bin Services
---
A Bit About Waster
Before we delve deeper into the topic of fast food waste and recycling, let me share with you more information about Waster.
We here at Waster provide you with innovative solutions for you and your business's waste management and recycling needs. Furthermore, we provide flexible, 30-day contracts instead of the typical lock-in contracts, which proves to be better.
Click on the blue button to learn more.
---
READ: Ways To Recycle Pringles Cans ♻️
---
Recycling Fast Food Waste: Starting With The Corporations
You do really have to wonder sometimes – do these big fast food chains all around the world do their part to clean up the waste they produce? It is already no surprise to find tonnes of takeaway food thrown in the fast food chain's vicinity – or even farther.
If you really do think about it, the fast food culture hurts more than it helps. Who wouldn't like to get something instant, right? That is what the fast food industry offers – along with the heavily (and unnecessary, to say the least) packaged grub people can't wait to feast on. This certainly spells unsustainability.
Also, to further boost this statement's validity, studies in the past have depicted fast food as the biggest source of litter. And, with all these statements, we do not see any significant improvements from the fast food chains themselves when it comes to cutting down on the packaging. But there are initiatives.
Let us take a look at McDonald's as an example.
McDonald's Initiative
One famous example is McDonald's commitment to better their fast food packaging waste recycling efforts. By 2025, they want their packaging 100 per cent recyclable. Additionally, they plan to do so by utilising "renewable, recycled, or certified" sources, of course, by 2025.
According to them, they are focusing on 4 key strategies:
 Eliminate packaging through design innovation, introducing reusable solutions, and encouraging behaviour change to reduce usage
Shift materials to use 100% renewable, recycled, or certified content and streamline the variety of materials used to enable easier recovery without compromising on quality and performance
Recover and recycle by finding ways to scale up systems to allow for greater acceptance of recycling, and making it easier for our guests to recycle, too
Close the loop by using more recycled materials in our packaging, restaurants, and facilities, and helping to drive global demand for recycled content
What About The People's Initiative In Food Waste Recycling?
Correspondingly, we also need to see actions done by the people, not just the corporations. First of all, they need to get their minds heard, which is something we are already seeing. Many already care about the happenings around the environment and want to do their part to help.
As a result, they – the environmentalists – call out the various fast food corporations for actions.
But even then, the consumers are at fault, too. After all, they are the ones who improperly dispose of the fast food rubbish instead of throwing it in the right bin, which takes zero to no effort at all. In other words, people – or consumers – should be disciplined enough to do what is right.
How About The Small And Medium Food Businesses In Australia?
For small and medium fast food businesses in Australia, they must book a fast food recycling bin service to help them deal with their waste the right way. Waster can help with that!
Why You Should Pick Waster For Your Fast Food Packaging Waste Recycling Needs
If your business is based on Australia, partnering up with Waster will prove to be beneficial for your business. Here, I enumerate to you what we bring to the table in terms of providing quality waste management services.
You pay exactly what you asked for – and not a dollar more! For your waste management and recycling needs, avail our flexible, 30-day contracts instead of those long, unproductive, and hidden fee-containing lock-in contracts.
Designed for small and medium businesses – we help you reduce cost while boosting recycling. That's a win-win situation!
On-time and reliable – we provide fully-accredited logistics and facility operators. By saying so, we ensure the safety and efficiency of our services.
We highly recommend that business follow a waste management plan to boost their fast food waste recycling, pick the right wheelie bin sizes for your business and lower their costs sustainably.
Waster offers waste industry-leading waste collection services reliability and dependability of utilising only fully licensed, accredited and vetted service vehicles, facilities, landfills and recycling locations. By utilising a wider network of both vehicles and facilities, Waster can provide back up services in case of any unforeseen problem. Furthermore, Waster and all vehicles, personnel and facilities are fully insured and hold all required licenses to perform the contracted services.
Quick Summarisation Of Food Waste And Recycling
The fast food industry continues to grow day by day. Along with the growth also comes the mountains of rubbish produced. As a result, both the fast food corporations and consumer should be responsible of the fast food waste.
As for businesses in Australia who want to be more environmentally aware, Waster can help you out. Check out the blue button at the above page for a list of our waste management and recycling services.
Waster: Things You Need To Know
If you're looking for different bin services, check our waste recycling shop and find the best deals in terms of pricing and services.
Also, please call 1300 WASTER (1300 927 837), or email us at enquiries@waster.com.au if you have any further questions.