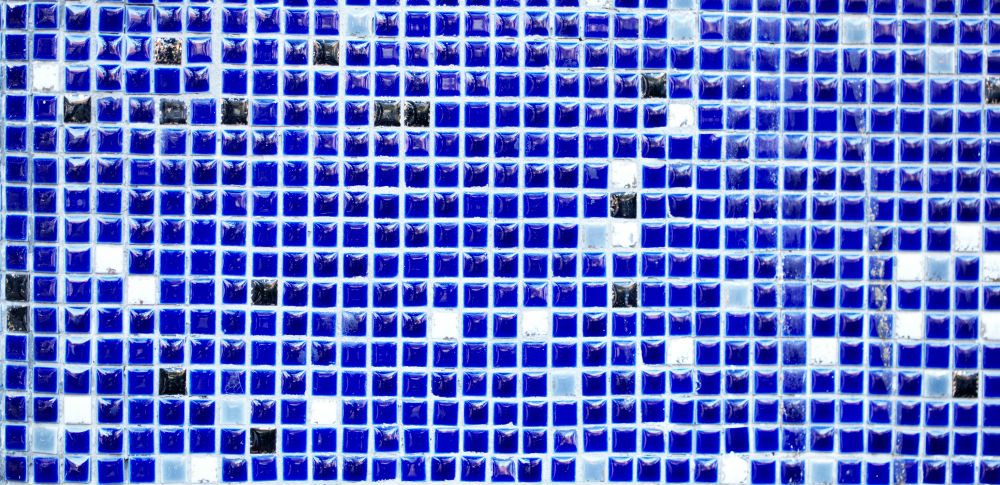 Female Sanitary Bins 2020 🚻: Reliable, Low Cost Sanitary Services For Business
Female Sanitary Bins: Waster offers complete waste management and recycling services to small and medium business customers like you throughout Australia, covering all recycling streams as well as general waste.
---
>Download Now: Free PDF Business Owners Guide To Sanitary Bin Services
---
As we offer you a comprehensive, single provider of all services, we also provide niche services to our customers such as grease trap cleaning, confidential paper disposal and of course feminine hygiene bins for offices, workspaces and shopping centres etc.
Benefits Of Arranging Female Sanitary Bins Through Waster
We provide the latest, modern design 22-litre sanitary bins that measure c.0.6 m high, minimising floor space whilst maximising storage capacity whilst ensuring a pleasant bathroom experience.
The bins provided are easily cleaned and of course small enough to be conveniently moved around your location for a convenient position and also enabling cleaning of the floor space under and around the bin.
Our pricing is all-inclusive and there are no additional charges such as collection charge, bin rental fees etc like those charged by some other providers etc.
Like all other Waster services, we provide female sanitary bins for your washrooms on flexible 30-day agreements, meaning you never need to sign a long term contract again. You can book your service by contacting us or by booking online. Press the blue button below to visit our online waste shop:
Implementing Proper Female Sanitary Waste Disposal
In order to have a hygienic bathroom, female sanitary bins should be properly implemented to ensure and maintain cleanliness.
Let me tell you what happens when your establishments' bathrooms don't have proper female sanitary bins. It usually leads to poor practices such as improper disposal of hygiene products.
Let me discuss with you first a hygiene pad's makings.
A sanitary pad usually contains so much plastic-estimated at around 90 per cent. That means a pack of sanitary pads equates to about 4 plastic bags. Moreover, a single piece of sanitary pad takes about 500 years to fully break down and decompose.
Did you know that in the UK, an estimated 1.5-2 billion items are flushed down the toilet yearly regarding sanitary products?
So it is important to treat them correctly from an environmental perspective.
Improper disposal of pads and tampons prove to have a massive and negative impact on our environment.
For example, beach cleaners record 6 pieces of sanitary waste for every 100 m of beach. That roughly equates to about 2 million of those items disposed of in the UK coastline.
Sadly enough, they either end up in waste incineration facilities or in a landfill.
Correct sanitary disposal services
Dr Ann Borkowski once stated, "I don't want to contribute 40 years of garbage to a landfill just to manage something that shouldn't even be seen as a problem".
"It seems like something we should have a little more control of by now. I don't want to have that kind of burden on the planet" she added. It just means that people should be held responsible for the waste they make, whatever that waste may be – in this case, it's all about sanitary products.
For one, implementation of a proper female sanitary waste disposal is a must.
Non plastic sanitary products
Susie Hewson, founder and CEO of Natracare said: "Thirty years of campaigning for and developing environmentally compatible sanitary products has led to this perfect storm of actions to reduce plastic entering landfill and our oceans."
"By choosing plastic-free, women have the power to help protect the environment and their own health," she added.
Importance Of A Clean Washroom Experience
Now that we've tackled everything we need to know about female sanitary bins and the like, let's talk about the importance of maintaining a clean washroom now.
A clean washroom hygiene experience is vital for both customers and employees. This, of course, can cover items such as air freshener, soap dispenser, nappy disposal bin (if appropriate) and a sanitary disposal unit. It gives you peace of mind that your hygiene and comfort are being taken care of.
In some cases, sanitary disposal may also be a legal requirement for you.
Evidence shows that customers will not return to a cafe or restaurant if the bathroom was not clean. A sanitary disposal unit, and a clean bathroom will help in this end. It also greatly reduces the spread of germs safely and hygienically.
Just think how often you visit chain restaurants or hotels to use the bathroom when travelling in foreign countries.
How do you even clean a public restroom full of people going in and out of it? In case you didn't know, check this video out to learn more.
Also, see our blog about sanitary units in Australia.
Conclusion
Whether you own a small or big company, a clean and well-maintained bathroom will be appreciated and well-received by your employees and customers alike. Here at Waster, we fully support having a hygienic bathroom. As a result, we offer our female sanitary bins to you.
Check Out Our Other Waste And Recycling Services
Aside from providing female sanitary bin services, we also have other waste and recycling services to offer you.
Consolidating all waste management and recycling services (such as sanitary waste disposal) through Waster lets you benefit immensely. Our services also include consolidated invoicing, payment, and account management.
When you have a query, you will have a designated contact who will pick up and answer your queries.
As Waster is focused on delivering sustainable waste management costs to small-and-medium businesses through Australia, you will receive market-leading customer service. You also receive prompt issue resolution if things go wrong, and a real person to speak to resolve your issues. Each customer is given a dedicated Waster contact person for issue resolution.
Check out our recent blog on sanitary services and also sanitary disposal for clean bathrooms.
Sanitary bins: A clean and fresh washroom experience is vital to the customer or worker experience in modern offices, shopping centres and workplaces across Australia. Ask yourself this – would you ever consider returning to a cafe or restaurant where the bathroom was not clean and pleasant? Surveys show that people will never return – even if they though the food was great!
A bit about Waster
Waster provides an easy, online booking and account management system for all your feminine hygience and sanitary bin requirements across Australia. We currently provide online booking and servicing of customers in the following cities: Canberra, Brisbane, Gold Coast, Newcastle, Central Coast, Sydney, Wollongong, Darwin, Adelaide, Hobart, Launceston, Devenport, Burnie, Melbourne, Geelong and Perth. Please contact us if you have any queries or check out our huge numbers of informative blogs on all topics from recycling to saving money on your bin collections.
Our sanitary bins and what you need to know:
Waster.com.au provides modern, slimline sanitary bin systems that will improve the quality of your washroom as regards feminine hygiene bins. We offer a contemporary design 22 litre recepticle that is c.0.6 m high. This size is the perfect combination enabling preservation of floor space in the washroom with sufficient practical storage.
The bin is easily cleaned and is small enough to be conveniently moved, enabling cleaning of the floor space under and around the bin.
The graphic below provides illustration as to size and dimensions of the bathroom sanitary bins. The graphic is shown against a silhouette of a woman of average height i.e. 1.65m which apparently is the average height of an Australian woman in 2019.
Waster can provide automatic sanitary bin units as well as manual units – to best suit your business requirements.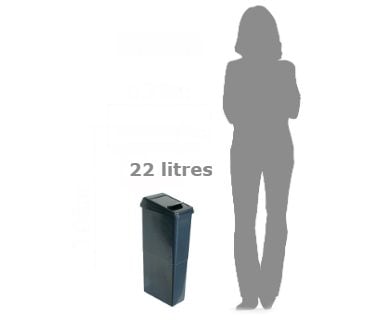 Our sanitary bins will help you achieve a hygienic washroom as well as a visually appealing one. A bathroom can be a prime area for bacteria due to the moist atmosphere and often limited ventilation. This makes the correct choice in sanitary bins even more important.
How to easily and securely arrange reliable sanitary services today:
Booking a sanitary bins service through Waster is extremely easy – simply go to our online sanitary bins shop and select the service and location for your business. A friendly customer service agent will then call you to confirm your details.
Current pricing is c.$20 plus GST per bin collected across the country – note: as at 04 September 2019.
Note – please contact us directly if you also require nappy disposal bins.
Note: Waster also provides comprehensive medical waste disposal options through our online shop.
What is included in your sanitary services plan?:
The pricing plan that you will receive is fully inclusive and covers sanitary bins rental, collection, disposal and maintenance. You can rest assured that there are no hidden charges associated with your contract.
Top grade account management from Waster.com.au is also included in your plan. Waster prides itself on offering the best customer service and account management in the waste and sanitary services sector. Your invoices and payment processes will be provided through electronic methods enabling ease of payment and management.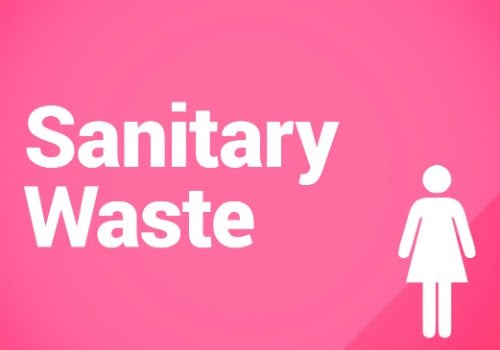 Take away:
We are certain that Waster can provide an appealing and financially rewarding sanitary bins solution for your business. Contact us today to arrange your services. You can also check out other informative blogs on subjects such as grease trap cleaning.
Sanitary bins Perth: there is an old saying that for a happy life you should invest in a good bed and a good pair of shoes – because if you are not in one, you will be in the other. In the same measure, it is true that in any modern and pleasant office or work environment as well as in any commercial property such as a shop or restaurant – the bathroom experience is important to peoples positivity. Ensuring your staff and customers are positive and view your business in a positive light can really lead to productivity gains and staff morale.
You can check out this article on Bloomberg looking at the ideal office bathroom.
In this brief blog we will discuss common misconceptions people have when organising sanitary bins Perth services.
We have covered in a recent blog – whether having sanitary bins Perth services for your company is actually a legal requirement – and to be honest, the law is very unclear on the matter.
You have to provide a sanitary experience and bathroom for staff – but it is not stated that you must offer for example pink sanitary bins Perth. We think – for the minimum cost of c. $20+GST for a small office – that it is definitely worth the expense.
Is it a needless extra cost to arrange sanitary bins Perth
Arranging sanitary bin Perth services is quite a low cost for the value you get. A service per bin is $20.00 +GST (as at time of publication in January 2019). Most companies such as smaller offices (with small number of employees) require sanitary bin Perth services once a month. This price is all inclusive and includes provision of the bin etc.
Waster will provide the sanitary bin unit – a modern 22 litre unit (either manual or automatic) depending on your requirements for your washroom.
You can arrange your sanitary bins Perth service (alongside all your other waste and recycling services such as bins or grease traps) in our online waste shop by pressing the button below:
It is just another supplier to organise – i.e. are sanitary bins Perth worth the stress and hassle?
Waster offers all waste and recycling options from general waste to confidential paper disposal and grease trap services for small and medium Australian businesses. It can make sense to arrange all your services through the one supplier.
All our services are on flexible 30 day agreements – meaning you do not need to sign a long term contract. We provide convenient electronic invoicing or a direct debit option so you have no management time to spend each month.
Our cleaners will have to move the bins etc – and they do not want to!
Our service personnel will come into your premises and do all the work. There is no requirement for extra labour from your staff.
This means that you do not have very much to worry about at all. It is a complete service – from delivery of the bin, to swapover etc – t is all included.
I would have to buy the sanitary bins Perth unit myself.
No. We provide the sanitary bins Perth unit- and do not charge a rental fee.  This is all included in your price – so you can be certain that your bin is modern, user friendly and well maintained. Check out our blog on rubbish bins Perth for a cheat sheet on booking services.