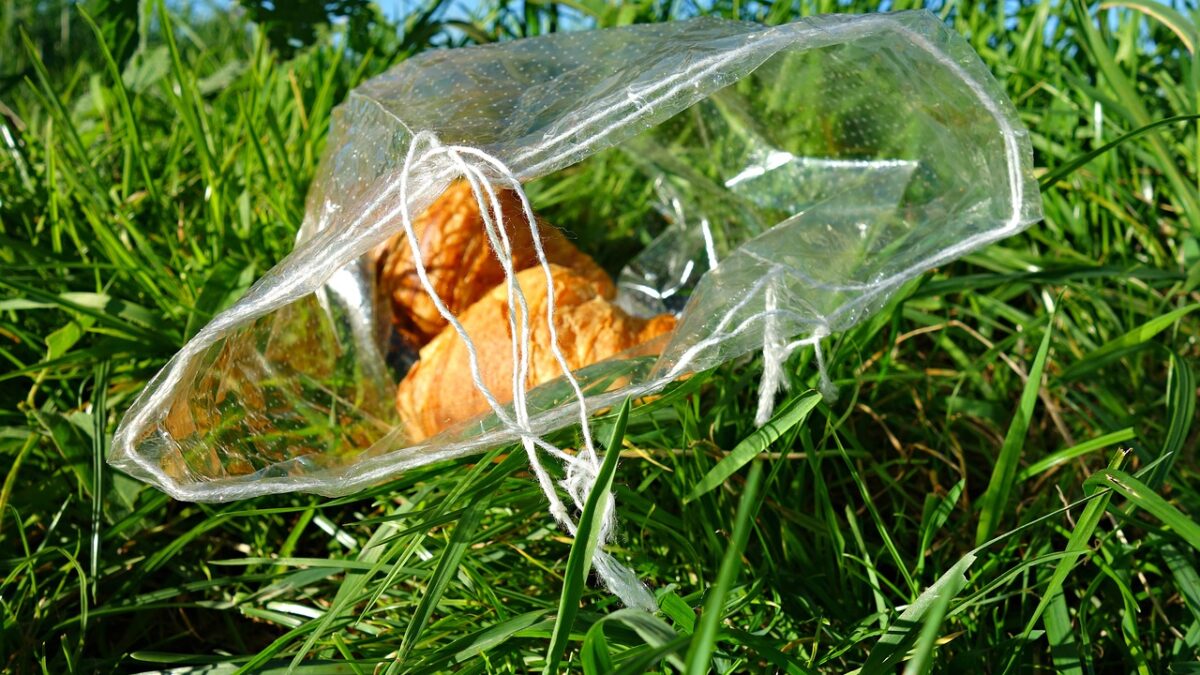 What Are FOGO Bins And How Do They Help Australia? 🥕🏡
FOGO Bins 🥕🏡: In this blog, we talk about the impact that FOGO bins will create once almost or all Australians have them. What are FOGO bins and how do they help Australia? Does a majority have them already? Continue reading this blog to learn more. 
We have talked about composting for quite a while, urging our readers to do so with their food and garden waste such as egg shells, bones and/or shells and grass clippings, to give you an example. However, as simple as it seems, composting is one activity that can go from good to bad in an instant. Being an intricate process that requires a lot of looking out for and checking and turning, some might forget or not have time to do so. What's more, composting can go south even if you think you did everything right.
Madison Key, a Rockingham citizen interviewed by ABC News, recalls composting on her own in her backyard because of her concern for the environment. The result was not too good as flies hovered around the compost area and the smell was too bad to ignore. As a result, she opted to spend 600 dollars on two kitchen appliances to help her break down harder food waste and the other to dry and grind scraps into compost chips.
What she did proved her love and concern for the environment, but at the cost of a huge sum of money. As ABC New mentioned, "Ms Key's expensive scrap converter showcases a wasted opportunity with the lack of organised composting around Australia adding to the ever-growing pile of emissions,  throwing away precious opportunities to turn scraps into food again".
A solution
Now, we finally get to see both food waste and garden waste combined in a bin called FOGO (Food Organics and Garden Organics), solving the problem of food waste being thrown in household rubbish bins (what we know as general waste bin). Below, we discuss more that you need to know, so read on to learn more.
Waster provides waste and recycling solutions for small and medium Aussie businesses
Before we take you further into the discussion about FOGO bins Food Organics and Garden Organics bins) and how it can immensely help Australia reduce its organic waste from going to landfill, we want to share Waster, waste and recycling provider, with you.
Who is Waster? Why do plenty consider it as one of the best waste and recycling companies in Australia?
---
>Download Now: Free PDF Business Owners Guide To Commingled Recycling Bin Services
---
Simply put, Waster provides you with innovative solutions for your and your business's waste management and recycling needs. In addition to that, we provide flexible, 30-day contracts instead of the typical lock-in contracts, which proves a better choice nowadays.
Click on the blue button below to learn more.
---
READ: A Cleaner And Greener Office Through Paper Recycling 🏢
---
What are FOGO bins?
Of course, we have talk about what FOGO bins are first for you to understand and appreciate them better.
Basically, Food Organics and Garden Organics, or just FOGO, is kerbside collection service that allows food waste to be included in a green lid (green) waste bin so they can both be 'recycled' into high-quality (or even top quality) compost.
This is much needed because food waste has been quite a problem the longest time here in Australia. The National Food Waste Strategy Feasibility Study produced by Food Innovation Australia Limited reported that (as seen from the Australian Government's article):
Food waste costs the economy around $36.6 billion each year.
Each year we waste around 7.6 million tonnes of food across the supply and consumption chain – this wastage equals about 312kg per person, equivalent to around one in five bags of groceries or $2,000 to $2,500 per household per year.
Food waste accounts for approximately 3% of Australia's annual greenhouse gas emissions.
Australia uses around 2600 gigalitres of water to grow food that is wasted – this equates to the volume of water in five Sydney Harbours.
The amount of land used to grow wasted food covers in excess of 25 million hectares, a landmass larger than the state of Victoria.
In addition to the third report, food waste going to landfill causes a lot of problems. Food waste rotting in landfill emits methane, the second-most potent greenhouse gas after carbon dioxide.
FOGO are specifically designed to tackle these mentioned reports and environmental problems. These green-topped bins will steadily improve composting, aiming to reduce approximately 3,500 dollars worth of food the average Australia family throws away annually. FOGO bins will also greatly reduce the amount of organic waste going into household rubbish bins and to landfill.
Has all of Australia enjoyed FOGO bins?
Unfortunately, the answer to this is no. Only around 30 per cent of Australians have access to FOGO bins, a bit of a setback considering that Australia plans to have all household have green-lidded councils bins by 2023. For example, NSW only has 43 councils with FOGO bins, less than half of the total 128 councils.
However, the reviews have been positive with those who have already experienced the service. An example of this would be Randwick. Randwick council in inner-city Sydney successfully diverted 1,400 tonnes of food waste and organic waste from going to landfill.
The contamination rate has been low too. While problems can arise if non-approved waste like plastic, glass or treated timber is placed in a FOGO bin – with it possibly leading to the entire contents of that garbage truck being sent to landfill – the council reports a contamination rate of just 1.5 per cent. – news.com.au
Barring any setbacks, Australia plans to halve the amount of organic waste going to landfill by 2030. We will just have to see the results in the near future.
For more information on FOGO bins, check out the NSW Government webpage.
Contact Waster right now for your waste and recycling needs now!
Does your Australian-based business need waste and recycling services? If so, then you have come to the right web page!
Please call 1300 WASTER (1300 927 837).  You can also email us at enquiries@waster.com.au if you have any further questions. Find the best deals in terms of waste and recycling pricing and services!