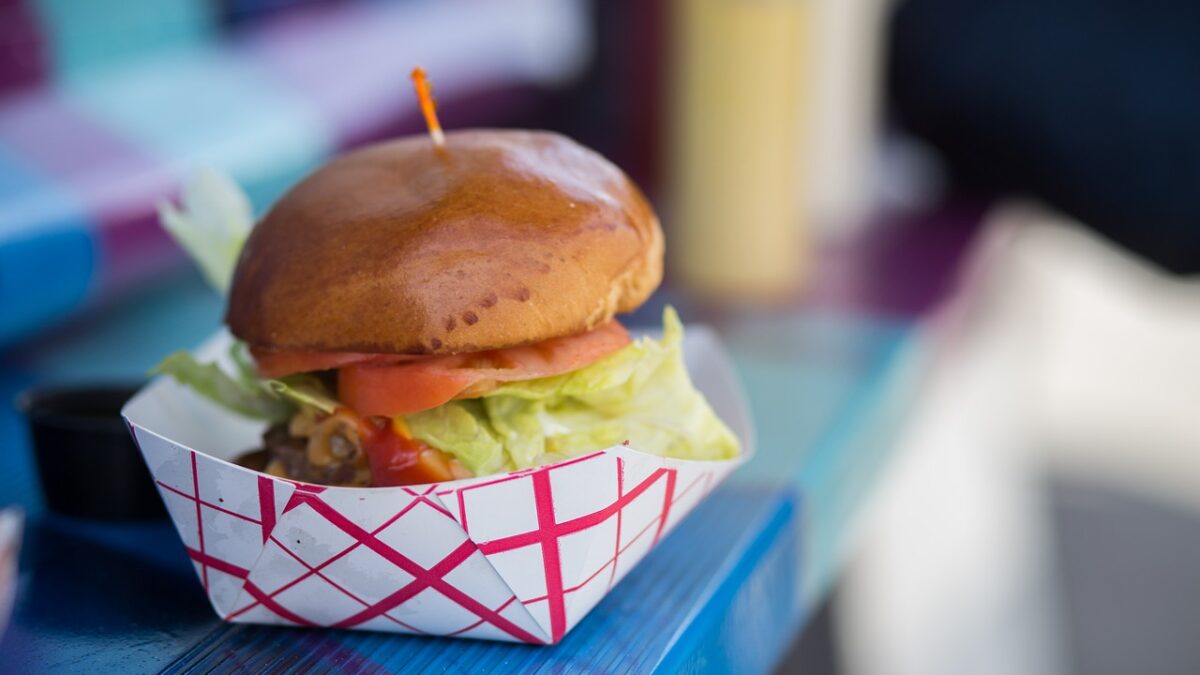 Food Truck Waste Management 🚛
Food Truck Waste Management 🚛: Why have food trucks become much more common nowadays? Do they produce the same amount of waste as those in brick-and-mortar food restaurant and cafés? And, more importantly, can Waster provide waste management and recycling services to food truck businesses? Learn more here.  
Once upon a time, nobody even thought about the concept of a food truck. The norm was (and still is), of course, brick-and-mortar restaurants and cafés built at a strategic place to gather and 'entice' customers. What was closest to food trucks were pushcarts. But now, things have changed. Deliveries have become much more prominent than ever for their far-away or busy customers. Aside from that, food trucks have also become much more prominent.
Food trucks, in particular, were created to cut costs and for mobility. While they do have these given benefits, food truck businesses can cut more costs and become more 'green' with Waster's waste and recycling services. How so? Below, Waster states its services that food trucks can enjoy.
---
>Download Now: Free PDF Business Owners Guide To General Waste Bin Services
---
A bit about Waster
Before we continue with the best food truck waste management practices, let me first share Waster with you.
Waster provides you with innovative solutions for your business's waste management and recycling needs. Moreover, we provide flexible, 30-day contracts instead of the typical lock-in contracts, which proves to be better.
Click on the blue button to learn more.
---
READ: Flower Waste Management 💐
---
Waster's food truck waste management and recycling services: explained
Food trucks boomed in numbers since 2008 when the world was in a general decline. They are not much different from brick-and-mortar food stores except for their lower costs in rent and ability to move from one place to another. In fact, big businesses also use food trucks to showcase and sell their food at many different places. If you wish to learn more about food trucks, read the balance small business's article about the modern food truck's history.
Nowadays, you will see many different food trucks near you serving all kinds of food – grilled sandwiches, ice cream, waffles, tacos, doughnuts and plenty more! Now, onto the main topic (I suddenly became hungry reading this – it happens).
Like restaurants and cafés, dedicated food truck businesses should also learn to manage their waste and add recycling to it. Food trucks simply cannot have one without the other. Many food truck vendors insist that aside from recycling and composting their food waste, they should (a) aim to control their waste, (b) track how much waste they produce and (c) determine the best course where they should send their waste.
However, before doing all of that, food truck businesses should identify what type of waste they usually produce.
Food truck waste management: types of waste food trucks produce
For a better waste management practice, food trucks should determine the usual type/s of waste they produce. In determining every type of waste a food truck produces, they can think of more effective and efficient ways to dispose of them responsibly.
Below, we list them down.
Pre and post-customer food waste
Of course, as a business relying all the way on food to generate income, food trucks will naturally produce tonnes and tonnes of food waste. The type of food waste food trucks sell depends on the nature of their food (i.e., their menu which they mainly sell) and are classified into two groups: pre-customer and post-customer or consumer food waste.
Pre-customer food waste is food before being served to customers. It typically includes trimmed, cut, overproduced or botched food that does not end on a platter for serving. On the other hand, post-customer food waste is any food waste unconsumed by customers usually left on their plates or packaging.
Of course, as a food truck business, they will see more pre-customer than post-customer food waste. That is because customers usually take their food on the go when buying from a food truck or do not own the space (unless they have set tables outside near the truck's vicinity) wherein customers throw their food because, of course, they operate on a truck!
Inedible waste
Aside from food waste, food trucks also produce inedible waste in which they need to apply waste management practices, as well. This includes waste such as plastic spoons and forks, paper plates, cardboard and plastic packaging, plastic bottles and cans and more.
These are all the waste food trucks should mind. In the following section, we will discuss what services we can provide to food trucks in need of waste management and recycling services.
Waster's services for food trucks
First off, food trucks need to deal with their food waste – their most produced waste.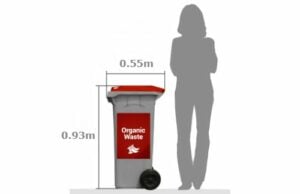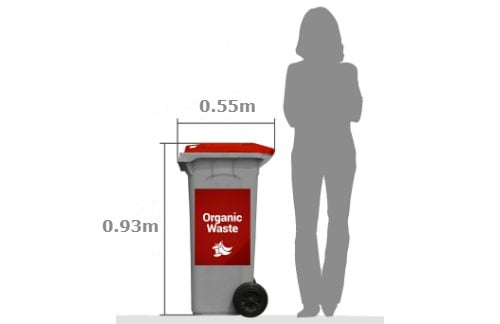 Waster can provide food trucks with an organics waste bin service. Of course, sending them to landfill should be avoided at all costs if they can help it. With our food waste collection service, we can ensure that your food waste would not go to landfill. Instead, it will be processed by either composting or energy generation (i.e., biogas).
Watch our video to learn more about our organic food waste bins:
Food trucks should also consider getting a commingled recycling bin service for their inedible recyclables. This can especially help control and deal with food trucks' bottles and cans (for their tops, check out our blog on how to recycle bottle caps). Waster also has cardboard and paper recycling services food trucks will need to deal with their waste produced.
Finally, to top off Waster's waste management and recycling services for food trucks, Waster also provides grease trap liquid services. A well-maintained grease trap should be prioritised not just by brick-and-mortar restaurants and cafés, but also by food trucks that have the same setup in their respective kitchens.
With this, food trucks will never have to worry about having effective waste management and recycling practices. Not only can food truck businesses save more money with Waster, but they can also help save the environment!
More things you need to know about Waster
If you're looking for other waste management and recycling bins, take a look at our waste recycling shop and find the best deals in terms of pricing and services.
Also, please call 1300 WASTER (1300 927 837), or email us at enquiries@waster.com.au if you have any further questions.