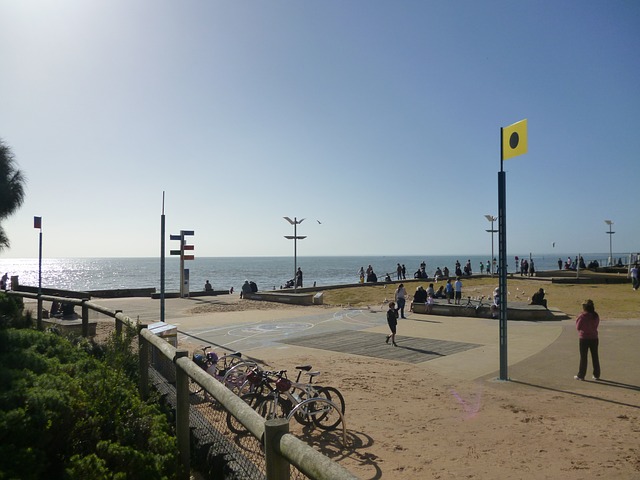 Frankston Bin Collection 🗑️
Frankston Bin Collection 🗑️: Many businesses usually organise the collection of their general waste and recyclables. Frankston-based businesses, in particular, may require the services of a waste provider for their waste management and recycling needs.
This is especially true for blooming businesses who do not find the council collection services to be sufficient when it comes to their waste management and recycling needs.
Further Details On Frankston
Frankston is a suburb of Melbourne in Victoria, Australia which is quite known for a number of things. But I will discuss two, for now.
First, it is known for its beautiful beach! According to the Herald Sun, the Frankston beach managed to single out the other famous beaches in Victoria such as St Kilda or Torquay as the most popular beach. Additionally, it also bagged the 2011 and 2012 of Victoria's cleanest beach in the Keep Australia Beautiful Awards.
Second, it is also known for its healthcare, hospitality, retails, and education industries. A significant percentage of people living in Frankston works in the aforementioned industries. As such, these businesses will need waste management and recycling services. Waster, in particular, provides one of the best and cheapest waste collection services all across Australia.
Read on to learn more about Waster's Frankston bin collection services.
---
>Download Now: Free PDF Business Owners Guide To General Waste Bin Services
---
A Bit About Waster
Before we continue with the discussion on Frankston bin collection services, let me share with you more information about Waster.
We here at Waster provide you with innovative solutions for you and your business's waste management and recycling needs. Furthermore, we provide flexible, 30-day contracts instead of the typical lock-in contracts, which proves to be better.
Click on the blue button to learn more.
---
READ: Geelong Bin Collection 🗑️
---
Our Frankston Bin Collection Services
Just like in any other Australian places, Waster also likes to provide rubbish removal and recycling bin collection services for Frankston businesses. After all, we are well aware that many Frankston businesses can continue to grow through the following years, so it is best to provide them with high-quality waste bin collection services.
At Waster, we believe that even the most successful business should seek to save money with budget Frankston commercial waste collections and Frankston recycling. After all, there is very little to no point in earning money from customers just to throw it away on rubbish removal Frankston costs.
As a result, many small and medium Australian businesses acquired the services of Waster, solving their needs quite efficiently.
Below, we will state why you should pick Waster for your waste management and recycling needs.
Why Pick Waster
Now, if you plan on living there and starting a business in Frankston – or if you already have a thriving business there, you should consider some factors before doing so. Location, target customers, capital; these are just some of the things you should think about. But there is another important factor that people forget sometimes, and that is waste management.
Look no further, as we here at Waster will help you with that! Here are just some of the reason why we are the best business for you:
You pay exactly what you asked for – and not a dollar more! For your waste bin collection and recycling needs in Frankston, avail our flexible, 30-day contracts instead of those long, unproductive, and hidden fee-containing lock-in contracts.
Designed for small and medium businesses – we help you reduce cost while boosting recycling. That's a win-win situation!
On-time and reliable – we provide fully-accredited logistics and facility operators. By saying so, we ensure the safety and efficiency of our services.
We highly recommend that business follow a waste management plan to boost their recycling, pick the right wheelie bin sizes for your business and lower their costs sustainably for Frankston waste collection.
Additionally, in the waste management industry, problems are bound to rise – like in any other businesses. If such problems arise in regards to our service, you can talk to our friendly customer service team!
Our Services
Waster firstly offers enables businesses in Frankston access to the cheapest bin collection, removal, and disposal prices there is in the Australian garbage market. A statement from our very own states that it "requires no lock-in contracts, no unjustified rate increases and no hidden costs" and operates in all metro regions throughout Australia, including Frankston, of course.
The bins we deliver to businesses include cardboard and paper recycling, commingled recycling, confidential paper destruction, general waste, grease trap liquid service, medical service, organic waste service, sanitary bin service, and Terracycle Recycling boxes.
Take note that there is no hidden charge in our services. Additionally, we even offer discounts if you purchase multiple bins!
Check out our blog tackling the waste management problems in Australia.
How To Book Your Frankston Bin Collection Services Online
Booking waste bin collection services in Frankston online through Waster.com.au is really easy. Simply follow our step by step instruction detailed on our waste services smart businesses page. We will quickly and clearly walk you through the booking process.
After that, once you have selected your required services for waste removal Geelong in our online shop and checked the rates etc., go ahead and book your service. A friendly customer service agent will call or email to confirm your details and arrange your bin delivery.
Frankston Bin Collection: Conclusion
To check bin hire Frankston prices in our online shop and arrange your service on flexible 30-day agreements, all you have to do is browse through our online waste shop.
Additionally, if you have any queries or seek clarifications, you can simply check out our online help centre or call a friendly customer service agent.
Waster: Things You Need To Know
If you're looking for different bin services, check our waste recycling shop and find the best deals in terms of pricing and services.
Also, please call 1300 WASTER (1300 927 837), or email us at enquiries@waster.com.au if you have any further questions.