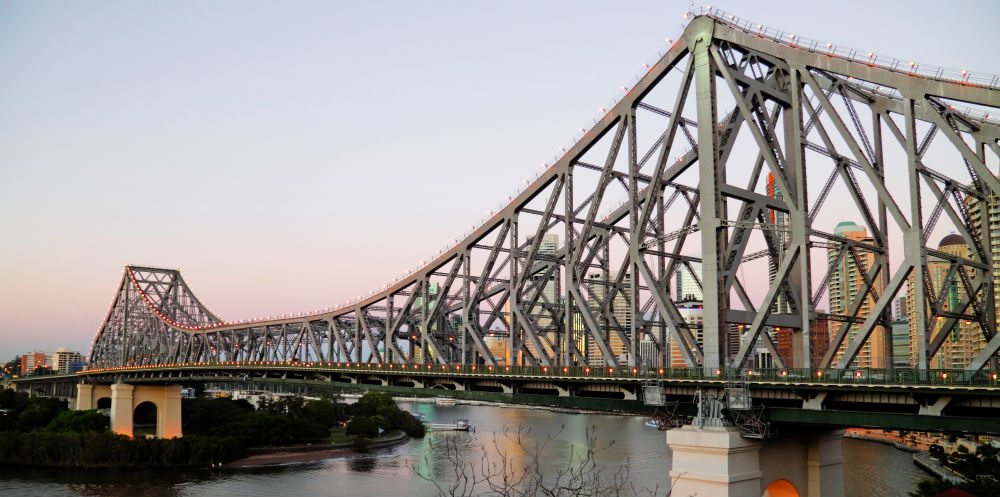 Garbage Collection Brisbane 2020 💡:Future Of Commercial Services In Brisbane
Garbage Collection Brisbane: in this short blog we compare commercial waste services to those provided by the Brisbane City Council.
---
>>Download Now: Free PDF Business Owners Guide To General Waste Bin Services
---
Of course, which is better will depend on your personal circumstances, but in many cases, commercial garbage collection Brisbane can work out cheaper and more flexible from a commercial provider.
Waster is different to traditional waste companies as we provide low cost and reliable rubbish collections and recycling services throughout Brisbane (and Australia) on flexible 30 day agreements and no hidden fees.
Check out our services in our online waste shop below:
Garbage collection Brisbane – can the council provide your waste and recycling services
Brisbane metro region is unusual in Australian waste management for a couple of reasons, the first is that there was no government levy on dumping general waste at landfill until 2019 and hence the cost of garbage collection Brisbane services was lower than in cities such as Sydney or Melbourne.
A levy was introduced in 2019 – and this is expected to increase in future years. This levy has significantly increased the cost of dumping at landfill for general waste.
The government has recently launched a program offering rebates on drinks containers – see recycling Brisbane.
The other difference is that the majority of the city is covered by a single council region – Brisbane City Council – who provide the landfill and also provide basic waste and recycling services to businesses in the metro region.
You should check if these services are suitable and sufficient for your business. Note: the services tend to be only suitable for smaller business who require wheelie bin collections once per week.
As per the BCC website – if you sign up to the rubbish removal in Brisbane – you can utilise a bin from 240 litres up to 4.5m.
"There is no start-up fee to join the recycling service. The weekly fee entitles the customer to one collection per week for each bin."
| Types of recycling bins | Service fees inclusive of GST |
| --- | --- |
| 240 litre | $6.30 per service |
| 340 litre | $8.70 per service |
| Bulk bins 660 litre to 4.5 cubic metres | $19.60 per cubic metre per service |
"Invoices will be sent on a quarterly basis."
"You have to commit to the service for a minimum of 12 months, after which time you can cancel the service. "
Commercial costs can be considerably cheaper than council services
Waster offers  rubbish bin services on flexible 30 day terms – meaning you do not need to commit to an annual contract. Our pricing can also work out considerably cheaper than the pricing from the council.
We provide all required services from general rubbish, recycling green waste, one off household rubbish removals and all recycling services.
For example – Waster provides cardboard collections in bins from 1.5 – 4.5 m at a rate of less than $15.33+GST per metre – considerably lower than the council price.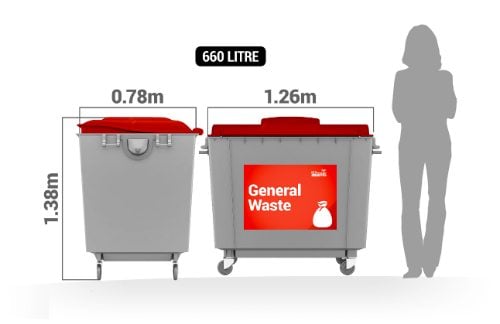 See our other blogs on waste management Brisbane or Brisbane rubbish removal.
Conclusion:
As costs increase year after year for small businesses – it is vital to save money wherever you can.
Waster can help small businesses save money and have flexibility as we provide all services on flexible 30 day agreements.
You will thus never be locked into a waste management contract that does not suit your needs.
Check out the short video below from Brisbane City Council on knowing your sustainability footprint.
Brisbane Garbage Collection: At Waster – we are always trying to keep abreast of the lastest developments in waste services and recycling.  Waster has been described as the Uber of Waste by publications such as the Sydney Morning Herald and The Age due to our innovative approach to Brisbane garbage collection.
In this blog we will cover an interesting development in metro Brisbane that could see waste being sucked underground through a huge scale garbage chute system – rather than being collected by bins at all.
Whilst current garbage collection system processes commonly use garbage chute systems in high rise blocks – this one is very different to anything we have seen in Australia before.
A little bit about Waster – and how we work with businesses like yours!
Waster offers low cost and reliable waste and recycling collections for small and medium Australian businesses. You can waive goodbye to long term lock in contracts and hidden rollover clauses with our flexible 30 day agreements. Check out our services and prices for rubbish collection Brisbane by pressing the blue button below:
Brisbane garbage collection – Brisbane looks to the future with high tech solution for the CBD
In our recent blog on Melbourne waste management– we looked at ongoing trends to improving sustainability of major Australian cities.
According to Brisbanetimes.com.au – "Brisbane's Queens Wharf resort along George St and the South Brisbane peninsula could go wheelie-bin free. Envac, the Swedish company soon to build an automatic, underground recycling system on 52 hectares in Maroochydore, said its system "would revolutionise" old fashioned waste collection in Australia."
This system will replace the need for collections of literally thousands of underground waste bins.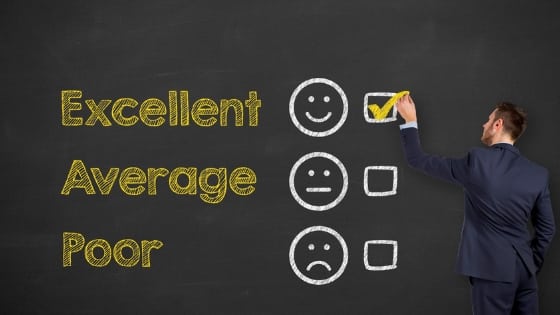 We quote from the interesting article below: "in Australia, it is rather strange that the waste collection has remained "conventional" for so many years."
Mr Ha said his company had been in discussions with private developers in southern cities, but the Maroochydore project was the first big-scale project in Australia.
He said the system involved sensors that automatically empty waste tubes during the day and vary the speed of the waste drawn by vacuum through the network, to fix blockages.
Brisbane should quickly test the underground waste bins, pneumatic tube waste system – replacing wheelie bins – being installed in the new Maroochydore project, Greens councillor Jonathan Sri said.
 "When you think how much petrol is burned and how energy is wasted with our current approach to collecting waste, it is clear we should be doing something more sustainable," Cr Sri said.
"I think this solution looks really cool and I would really like to see it trialled as part of redevelopment somewhere in the inner-city," he said.
The ABC reports that this huge garbage chute system will be a key part of the new 53 hectare Maroochydore CBD and will see the city become one of the greenest and cleanest in the world.
Amazingly "waste would be transported from commercial buildings through waste chute systems and apartments at up to 70 kilometres per hour through a six-and-a-half-kilometre system of underground vacuum pipes."
In a warm climate such as Queensland – it is expected to prevent odours and other issues such as vermin.
The estimated cost of the garbage waste chute system as per the ABC was $21m which would be charged back to users such as businesses and residents over the life of the project.
Conclusion on future Brisbane garbage collection:
It certainly is an interesting concept and one we will be sure to keep up to date with. Check out other topics such as waste management Brisbane or rubbish removal Brisbane for other related info.
Whilst integrated waste systems of this type may seem like science fiction in 2019 – they use tested and proven systems – and we think it is a great waste management innovation.
For a great way to see recycling and Brisbane garbage collection in action – you can take your kids to see Reverse Garbage Brisbane – where they collect high quality discarded items – and sell them at great rates to the public. One mans trash is another's treasure etc. You can see the website here.
See our blog on the future of landfill Sydney.