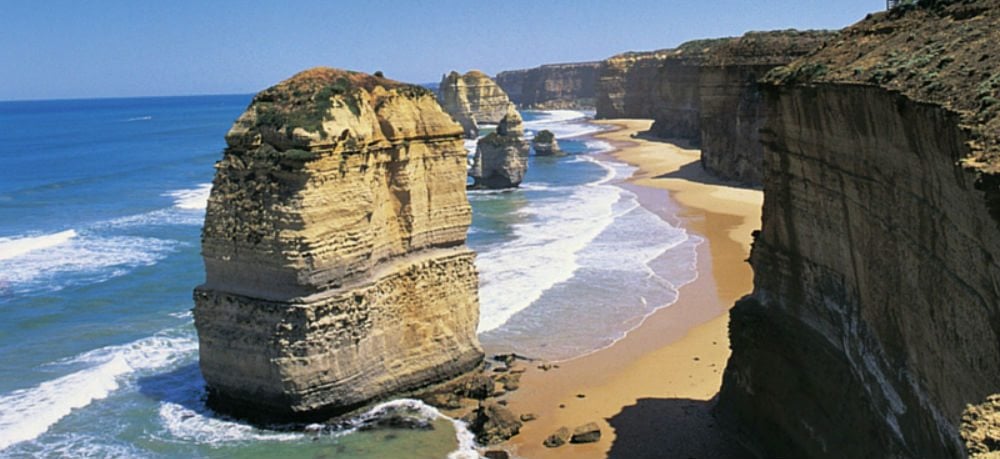 Geelong Bin Collection 🗑️
Geelong Bin Collection 🗑️: If you are a Geelong-based business, you will likely need to organise a private collection of your general waste and recycling bins. This includes services such as paper and cardboard bins, drinks bottles, commingled recycling, and more.
You will need to purchase such mentioned services (especially when your business grows beyond a certain size) if the council no longer suffices your waste management and recycling needs.
More details about Geelong
As the second-largest city in the state of Victoria (with a recent population estimate of c.185,000) Geelong is a key focus for Waster and our online waste management offering. The Gateway City is not just a great place to live, with access to amazing farmland and natural wonders (like the Great Ocean Rd as pictured above), it is also a major regional industrial and commercial centre with thriving small and not-so-small businesses producing varied waste streams.
---
>Download Now: Free PDF Business Owners Guide To Commingled Recycling Bin Services
---
A bit about Waster
Before we continue with the discussion on Geelong bin collection services, let me share with you more information about Waster.
We here at Waster provide you with innovative solutions for your and your business's waste management and recycling needs. Furthermore, we provide flexible, 30-day contracts instead of the typical lock-in contracts, which proves to be better.
Click on the blue button to learn more.
---
READ: Can You Recycle Golf Balls? ⛳
---
Waster's Geelong bin collection services
Waster, in particular, provides rubbish removal and recycling bin collections services for Geelong businesses dating back to a couple of years ago. We are really aware of the continuous growth in the local business environment. For example, many news outlets and media organisations are reporting the strength of the economy in Geelong.
At Waster, we believe that even the most successful business should seek to save money with budget Geelong commercial waste collections and Geelong recycling. After all, there is very little to no point in earning money from customers just to throw it away on rubbish removal Geelong costs.
As a result, many small and medium Geelong businesses acquired the services of Waster, solving their needs quite efficiently.
We can summarise our Geelong rubbish removal services through our statements below:
Summarisation
Low prices
No hidden fees or unexpected charges when it comes to our Geelong bin collection services. In fact, when you search for bin hire Geelong prices, we are confident that you will find our 30-day agreements and no hidden fees to be the best value in budget bin hire Geelong.
Great customer service focus for rubbish removal Geelong
With a dedicated contact point for all customers, we provide combined waste services in Geelong; we have all the services you would require, from general waste bin hire to organic food waste recycling. Furthermore, our customer service team aims to promptly answer your Geelong all bins queries.
Flexible contracts
You do not need to sign a long-term agreement; you can go month to month with our Geelong bin services. This means that you will never be locked into a bin hire Geelong contract or agreement that does not suit your business requirements.
A real focus on Geelong recycling and decreasing your waste to landfill
And also saves you money at the same time! Waster does not operate in landfills. Hence, we are financially incentivised to boost Geelong recycling rates. Additionally, we are also incentivised when we help you save money on Geelong bin hire costs with our bin collection services.
Online booking and visibility of pricing
Check out and book a service today by pressing the blue button below:
Geelong bin services: combined waste services
In this section of the blog, we will cover everything you need to know. This includes arranging combined waste services Geelong and Geelong waste disposal for your business.
Budget bin hire Geelong:
At Waster, we pride ourselves on providing great value for waste management Geelong services. This means that when you contact us for bin hire Geelong prices or Geelong waste collection services – you will get just that – budget bins Geelong. However, budget bins Geelong does not have to mean low quality or unreliable service.
We pride ourselves on our double quality guarantees – that are provided to all commercial waste Geelong customers:
Our service guarantee for bin hire Geelong – if you are unhappy with our service for any reason – you can cancel at any time on 30 days notice. You will never be locked into a service that does not work for you. 
Our price match guarantee for Geelong commercial waste services and collections– we will match any written or emailed "like for like" quote for the services as described above. You can be confident that you are receiving excellent pricing from Waster as well as excellent service.
Why would you want a flexible contract for Geelong bin collection services in 2023?
This is not a trick question. In 2023, there are not really many good reasons for a small or medium business to sign long-term waste management Geelong contracts.
A long-term contract for bin hire in Geelong makes a lot of sense. This is especially true when there is a significant investment in capital equipment on your sites such as balers, compactors and similar equipment to enable more cost-efficient and safe collection of waste and recycling streams. However, this does not really apply to the majority of businesses.
We highly recommend that businesses follow a waste management plan to boost their recycling, pick the right wheelie bin sizes for your business and lower their costs sustainably for Geelong waste collection.
How to book your Geelong bin collection services online
Booking waste bin services in Geelong online through Waster.com.au is really easy. Simply follow our step-by-step instructions detailed on our waste services smart businesses page. We will quickly and clearly walk you through the booking process.
After that, once you have selected your required services for waste removal in Geelong in our online shop and checked the rates etc., go ahead and book your service. A friendly customer service agent will call or email to confirm your details and arrange your bin delivery.
Where does Waster provide bin collection in Geelong services?
Waster provides waste management Geelong services all across the greater Geelong metro area. Note that we also provide waste collection and all recycling services in metro Melbourne, Bendigo and Ballarat in Victoria. For our coverage area for budget bins in Geelong please check your business location in the following postcodes:
Postcodes: 3214, 3215, 3216, 3218, 3219, 3220, 3224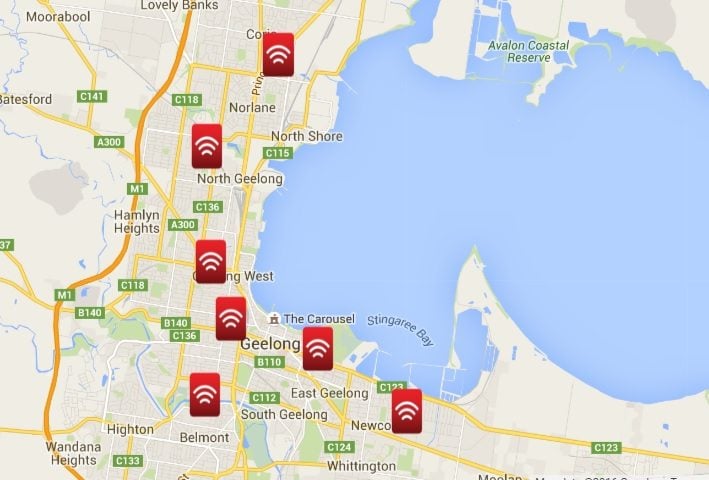 For a list of Geelong suburbs served please see below (note: the postcode above is the master list):
Anakie, Armstrong Creek, Avalon, Balliang, Barwon Heads, Batesford, Bell Park, Bell Post Hill, Bellarine, Belmont, Breakwater, Breamlea, Ceres, Charlemont, City of Greater Geelong, Clifton Springs, Connewarre, Corio, Curlewis, Drumcondra, Drysdale, East Geelong, Fyansford, Geelong, Geelong West, Grovedale, Hamlyn Heights, Herne Hill, Highton, Indented Head, Lara, Leopold, Little River, Lovely Banks, Manifold Heights, Mannerim, Marcus Hill, Marshall, Moolap, Moorabool, Mount Duneed, Newcomb, Newtown, Norlane, North Geelong, North Shore, Ocean Grove, Point Lonsdale, Point Wilson, Portarlington, Queenscliff, Rippleside, South Geelong, St Albans Park, St Leonards, Staughton Vale, Swan Bay, Thomson, Wallington, Wandana Heights, Waurn Ponds, and Whittington.
Book your Geelong bin collection service online today!
To check bin hire Geelong prices in our online shop and arrange your service on flexible 30-day agreements, all you have to do is browse through our online waste shop.
Additionally, if you have any queries or seek clarifications, you can simply check out our online help centre or call a friendly customer service agent.