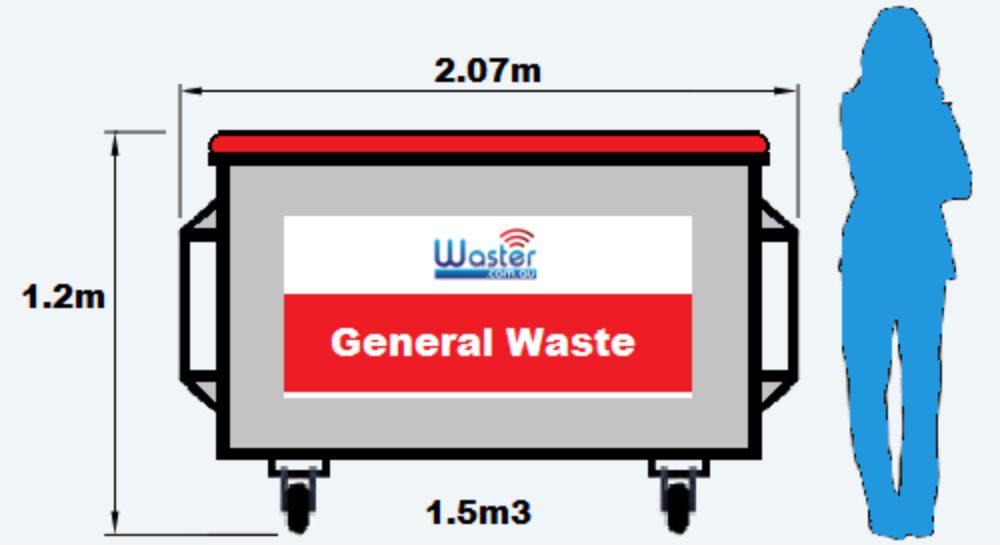 General Waste Bin: The Smart Way To Get Cheap, Reliable Services in 2018!
General Waste Bin: when most people think of arranging waste collection services for their business, what they are usually thinking of is getting a general waste bin After that is sorted they can put in place a plan to optimise their waste management and potentially increase recycling and decrease costs. However, the first step is usually to book a general waste bin.
Waster.com.au provides a new offering in Australian waste services – we provide reliable and low cost, waste management and recycling services to business in all major metro regions in Australia (all based on flexible 30 day agreements – no need for long term lock in contracts). We currently provide services in the following cities and regions: Sydney, Newcastle, Wollongong and the Central Coast, Brisbane and the Gold Coast, Adelaide, Melbourne, Hobart, Perth, Darwin and Canberra.
What General Waste Bin sizes does Waster offer
Waster offers the following bin sizes for general waste: small wheelie bin sizes such as 240 litre bins, 660 litre bins, 1100 litre bins and for your larger bin requirements; 1.5 cubic metre bins, 3.0 cubic metre bins and 4.5 cubic metre bins.
You can check out sizes and dimensions of bins below: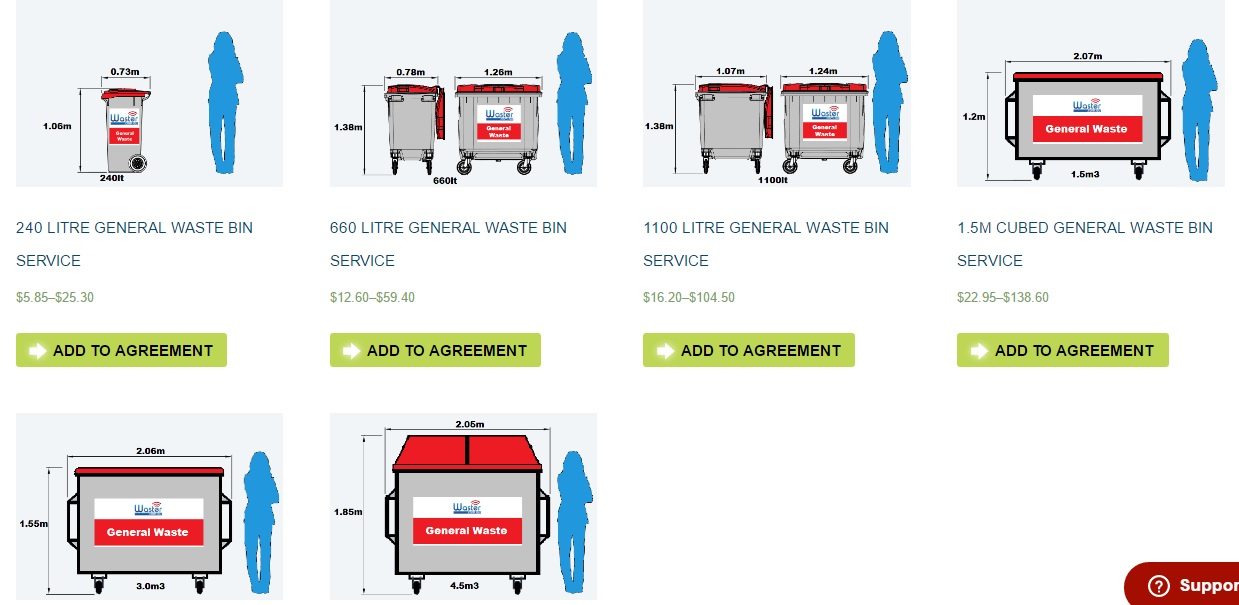 Terms and Conditions for booking a general waste bin
All our services are delivered on flexible 30 day terms – this means that you do not need to tie yourself into a long term (often multi year contract that does not suit your business). You can check out all our terms and conditions here.
Our pricing model involves no hidden costs i.e. no bin rental, no site fee, no environmental fee, n account management fees and also no unwarranted price increases. You can check out all pricing inclusions here.
How to book your General Waste Bin service
It is really easy and straight forward to book your required waste or recycling service through Waster. Simply go to our online waste shop and select the service type and frequency you require. Follow the clear instructions and confirm your selection. Note: you can find detailed instructions on how to book your service here as well as an informative cartoon.
Once you have booked your service, a friendly Waster customer service agent will contact you to check if all your details are correct. Once all details are confirmed, we will arrange delivery of your bin and commencement of your services.
You can check out our prices and services by pressing on the button below:
Once you have booked your service, you can read our article on bin collection days.