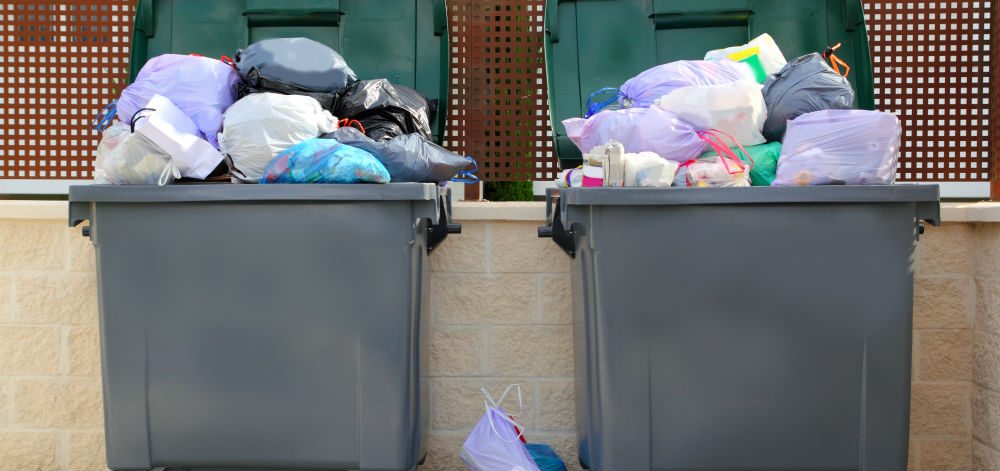 General Waste Bin Hire: Book An Excellent Service And Pay No Rentals
General waste bin hire: when you are a waste management provider general waste bins are pretty much your core offering.
We are complete believers in and advocates for driving recycling as a key method to reduce your waste management spend, and help the environment.
Check out our articles on developing a waste management plan and also how you can make real financial savings by recycling your waste.
However, we never lose focus that delivering a high quality, low cost and extremely reliable general waste service is vital to our customers.
Why does Waster no charge rental fees for General waste bin hire?
Waster practises an extremely simple, straightforward pricing policy for our general waste services and recycling.
As long as your services are on a schedule of at least once a month, we do not charge any bin rental, site fee, environmental or other hidden fee.
You can see all our pricing inclusions here – and our terms and conditions here. You will see that everything is straightforward and written in plain English.
We do not charge rental fees for garbage cans as we believe they are unnecessary and simply complicate things for customers.
We try to keep things as simple as possible!
In theory – we do not charge general waste bin (dumpster services) hires at all.
We tailor our services to your business needs – such as wheelie bins for offices etc.
You can easily and securely book the bin sizes and rubbish collection as below online with Waster
240 litre general waste bin (wheelie bin)
1.5 cubic metre general waste bin
3.0 cubic metre general waste bin
4.5 cubic metre general waste bin
Why do our prices per service decrease the more often they are collected?
We always seek to offer the sharpest prices and best value to our customers.
The more often you get your bins collected, we generally charge lower costs.
You can check out our rates and services for general waste by accessing the link below:
We pass back some of the efficiency cost savings from collections to our customers i.e. it is much more efficient to collect ten bins on one stop than one.
We thus reduce the cost for these services.
This efficiency also helps the environment regarding emissions and reduces traffic on our roads.
Conclusion:
Arranging your bin services can be really easy and stress free with Waster.
Simply use our online booking portal as shown in the video below to easily and conveniently arrange your required service.