Grease Trap Cleaning Perth 💧 – Reliable Grease Trap Cleaning In Perth
Grease trap cleaning Perth 💧: if you are a Perth based business serving food such as a cafe, restaurant etc, you will need to be aware of trade waste legislation regulating what can be put down your sewer and what can not.
It is, of course, no harm to save some money with great grease trap cleaning prices in Perth while also acquiring reliable service.
---
>Download Now: Free PDF Business Owners Guide To Grease Trap Cleaning Services
---
Water legislation in Perth is looked after by Water Corporation. See the website here.
Waster is a revolution in waste management and recycling for small and medium Australian business. We offer flexible 30-day agreements (putting an end to lock in contracts and rollover clauses), high-quality service, a real focus on customer service, and low costs with no hidden fees such as bin rentals, site fees, environmental fees etc.
Check out our pricing inclusions here.
Information about grease traps
Before you continue reading, we want to point out that others may not fully know the role of a grease trap. As a result, we will talk about it here in this section.
Perth (or any other places, really) businesses focused on food need grease traps. These businesses include cafes, restaurants, hotels, or even shops that produce or cater to food. In general, grease traps blocks grease, oil, or other food waste from entering the sewerage or piping system.
Failure to do so will result in pipe blockage and lose you lots of money hiring a plumber to clean out your grease trap. But organising a regular or frequent grease trap cleaning will remove you of those worries. In other words, it will save you money.
You can hire Waster for your grease trap cleaning needs in Perth.
Details from Water Corporation on grease trap cleaning Perth
To quote the Water Corporation website here:
"Your grease arrestor (simply another word for a grease trap or grease interceptor) is not a bottomless pit and the grease and sludge captured must be pumped out regularly to ensure it keeps working effectively.
Proper maintenance of the grease arrestor, including regular pump-out, is your responsibility and is a condition of your trade waste permit.
Pump-out of grease arrestors and disposal of the captured sludge, although a pre-condition of the trade waste service, isn't provided as part of the service.
You need to make separate arrangements for grease arrestor pump-out through a licensed waste cartage contractor.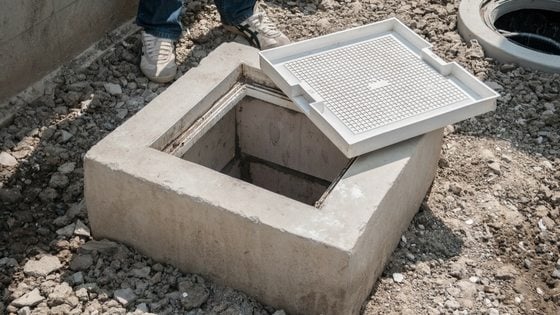 The contractor will charge you for the cleaning of the grease arrestor and transportation of the waste to an appropriate waste treatment and disposal facility.
They may also on-charge the costs of final treatment and disposal of this sludge. Alternatively, the treatment facility operator may invoice treatment and disposal costs separately."
Pump out frequency
"We set the frequency of cleaning the grease arrestor and pumping out grease and sludge and it typically depends on the type and size of the grease arrestor and the nature and volume of the wastewater produced by your operation.
The pump-out frequency of new connections is determined when we assess your application to discharge trade waste.
You must adhere to the pump-out frequency nominated for your grease arrestor.
If you don't have a frequency set, or if the volume or nature of your wastewater changes as your business evolves, then you must contact us to request a reassessment."
Check out our other blogs on grease trap cleaning services. By doing so, you see what the common issues can be and what happens if you do not service your trap regularly enough, potentially end up with an overflowing trap!
How much does Waster charge for grease trap cleaning in Perth?
Through our easy online model, you can book grease trap cleaning Perth pump-outs for $0.19+GST per litre (i.e. the size of the trap). We updated the prices last 26th May 2020.
There is a minimum charge for 1000 litres; so the minimum fee is $190+GST for any grease trap size up to 1000 litres. Any additional litres will be charged at the per litre rate of $0.19+GST.
For a 2000-litre trap, this equates to $380+GST for a 2000 litre grease trap.
All services are delivered on 30-day agreements as explained in our blog on rubbish collection Adelaide. Check out our recent blog on sanitary bins Perth.
Furthermore, for your information, you can book by pressing the blue button below or calling us at 1300 WASTER (1300 927 837).
Why pick Waster
There are three simple reasons why you should pick Waster for your grease trap cleaning, waste management, and recycling needs in Perth:
You pay exactly what you asked for – and not a dollar more! For your waste management, grease trap cleaning, and recycling needs in Perth, avail our flexible, 30-day contracts instead of those long, unproductive, and hidden fee-containing lock-in contracts.
Designed for small and medium businesses – we help you reduce cost while boosting recycling. That's a win-win situation!
On-time and reliable – we provide fully-accredited logistics and facility operators. By saying so, we ensure the safety and efficiency of our services.
Conclusion on grease trap cleaning in Perth
Arranging grease trap servicing for your Perth-based business can be really easy. You can heavily consider Waster as the best go-to company for an easy grease trap solution in Perth. Furthermore,
Check out the short video below where answer some common questions about grease trap services for businesses.
We are approached by potential customers and business owners every day wanting to know the answer to common questions. We are always happy to answer.
To arrange grease trap cleaning Perth services, simply click on the blue banner below. Additionally, you can also click it if you simply want to check grease trap prices in Perth.
Follow grease trap regulations in WA with our help!
It will lead you to our online waste and recycling shop; here, you can compare prices for all waste and recycling services. You can also find different kinds of services. These services include garbage bin collections to grease trap cleaning services. Additional options also exist such as sanitary bins, medical waste or confidential paper services.