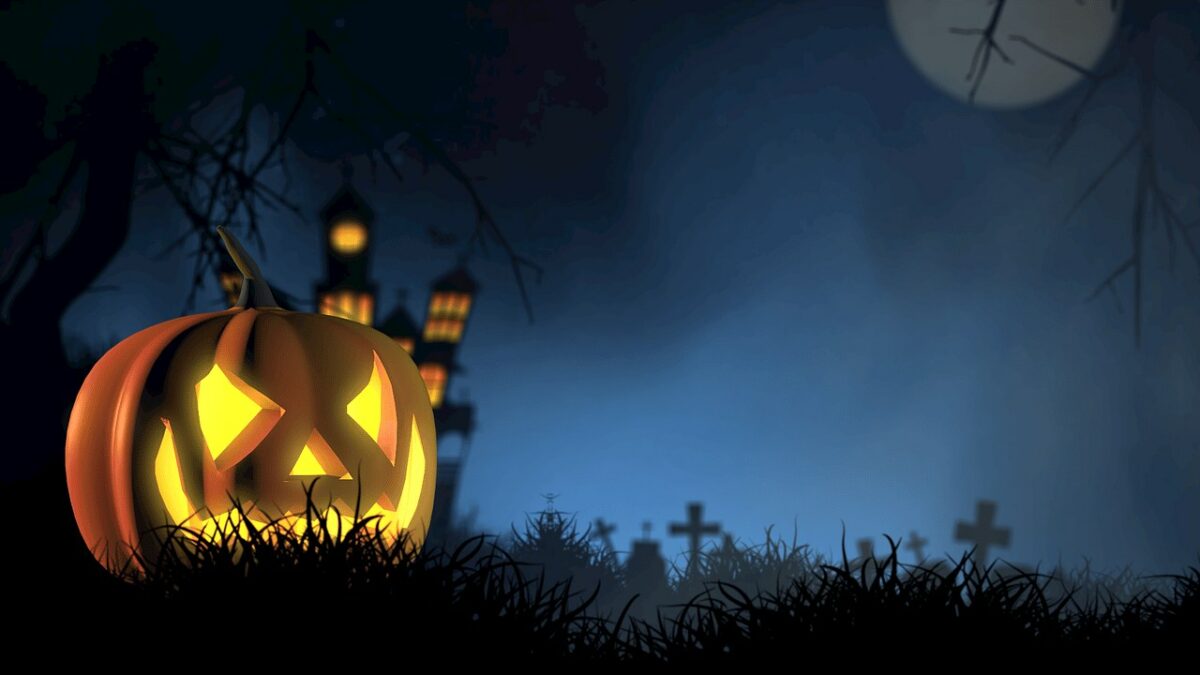 Be Sustainable This Halloween By Recycling! 🎃
Halloween Recycling 🎃: Trick or treat! Spooky season is just right around the corner. This Halloween, expect to see scary costumes and candy… lots and lots of candy! As scary as the theme of the holiday is, nothing is scarier than seeing our planet deteriorate because of waste. So in this blog, we cover how you can recycle better this Halloween.
Almost every holiday is a happy one, and Halloween is no different. Every year, I see my neighbours put on great decorations and awesome costumes, having the time of their lives during the spooky season.
I myself love seeing the best and most creative costumes not just from my own neighbours but also others online.
But like any other holiday, Halloween produces loads of waste – bad for the environment. As an environmentally aware person, how can you ensure that you celebrate Halloween as sustainable and waste-free as possible?
Well, that is, of course, by recycling. Halloween recycling is a great way to have fun without thinking about how you impact the environment.
You can always improve your recycling and reusing this Halloween to reduce your impact 0r footprint on the planet. But how does one do that?
Below, we give you some of the best Halloween recycling tips to help you help the environment!
Now, who is Waster? And what does it do for businesses?
Before we go further and learn more about Halloween recycling, let me share with you more information about Waster.
---
>Download Now: Free PDF Business Owners Guide To Commingled Recycling Bin Services
---
We here at Waster provide you with innovative solutions for your and your business's waste management and recycling needs. Furthermore, we provide flexible, 30-day contracts instead of the typical lock-in contracts to SMEs, which proves to be better.
If your business is based in Australia, partnering up with Waster will prove to be beneficial for your business! Here, I enumerate to you what we bring to the table in terms of providing quality waste and recycling services.
You pay exactly what you asked for – and not a dollar more! For your waste management and recycling needs, avail of our flexible, 30-day contracts instead of those long, unproductive and hidden fee-containing lock-in contracts.
Designed for small and medium businesses – we help you reduce costs whilst boosting recycling. That's a win-win situation!
On-time and reliable – we provide fully-accredited logistics and facility operators. By saying so, we ensure the safety and efficiency of our services.
As such, problems in the waste management industry are bound to rise like in any other business. Encountering problems or issues is definitely not as fun as Halloween recycling. So if such issues arise in regard to our service, you can talk to our friendly customer service team.
---
READ NOW: Australia's National Recycling Week 2022 ♻️
---
Now, on to Halloween recycling!
Effective Halloween recycling
Whether we like it or not, all holidays produce significant amounts of waste. Halloween is no different.
How can we ensure effective Halloween recycling so we reduce our environmental impact? Here are a few tips we have for you below.
Reuse your Halloween decorations
Unfortunately, Halloween recycling does not apply to most decorations. Items such as fake fall leaves, plastic-made pumpkins, cobwebs, wreaths, yard signs, string lights, figures and more are not recyclable.
However, for almost all of those, you can easily keep them in pristine condition and reuse them for next year's Halloween! Avoid buying new decorations to use every Halloween and reuse what you can. The environment will thank you for that.
Speaking of the environment, why not make environmentally friendly decorations, instead?
Halloween recycling: some other recycled crafts ideas
We have more Halloween recycling ideas for you!
If you have any waste cluttered at home, why not craft Halloween decorations instead of throwing them in the rubbish?
For example, did you know that you can create a Halloween spooky skeleton with the use of recycled milk jugs? Another example: you can use glass light covers to create your own Halloween ghost lights!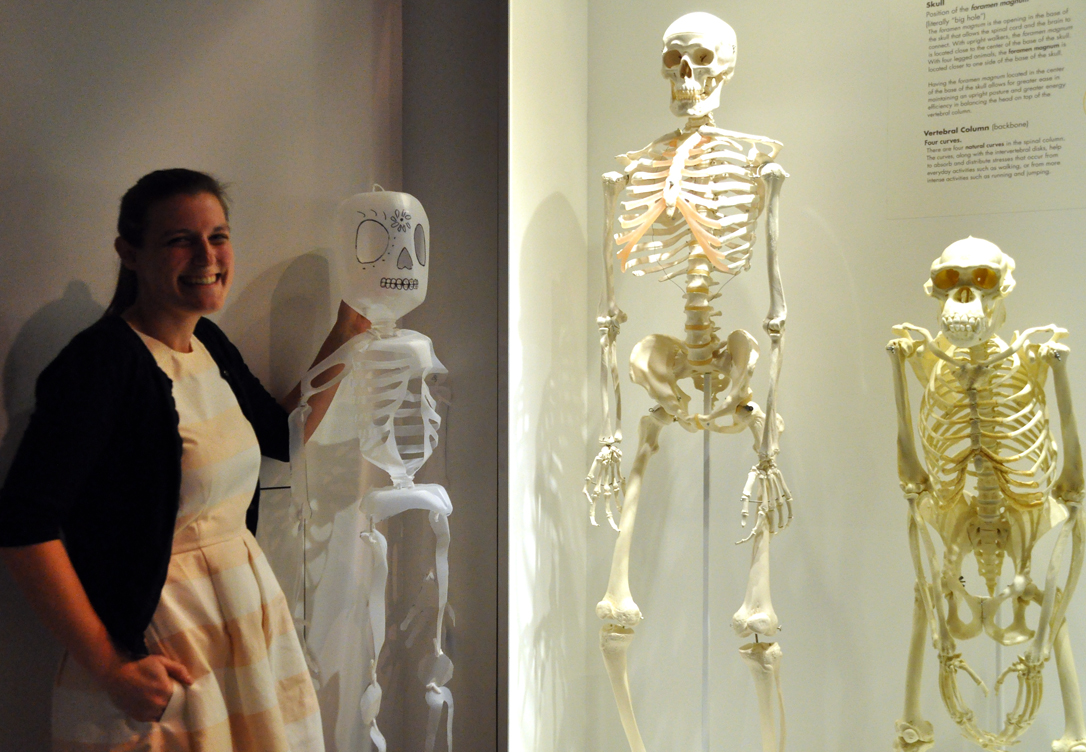 There are plenty of ideas on the internet, so have a look for yourself if you want more ideas! Ideas such as creating a spider web using doilies and embroidery hoops and the head of Frankenstein's monster using kid's milk jugs are just some of the best ideas we've seen!
What about Halloween costumes?
Halloween costumes, much like the decorations mentioned above, are near impossible to recycle. Even if you can't place them in the recycling bin, you can, however, donate the fabrics to the less fortunate.
What if it's in a bad condition? Not to worry, you can still send them to charity shops! Usually, they will sell them as rags and still profit.
Or if you prefer, you can always reuse them again next year if you store them in good condition.
In addition, to celebrate a more sustainable Halloween, you can opt to work on your cluttered, unused clothing and create costumes out of it!
Halloween recycling: what about pumpkins?
It's not Halloween if there is no pumpkin, right?
Now with that said, what can you do with your Halloween pumpkins?
First off, you can turn them into loads of delicious recipes! Instead of throwing them away, fill your tummy and make it happy by whipping up a quick sweet treat or two.
Another thing you could do with your Halloween pumpkins as an effective way of 'recycling' is to compost them. You can read our blog about composting at home to learn more.
Speaking of composting, take a look at our podcast video below as we talk about why you should consider composting!
Contact Waster right now for your waste and recycling needs now!
Does your Australian-based business need waste and recycling services? If so, then you have come to the right website!
Please call 1300 WASTER (1300 927 837).  You can also email us at info@waster.com.au or enquiries@waster.com.au if you have further questions. Find the best deals in terms of waste and recycling pricing and services!