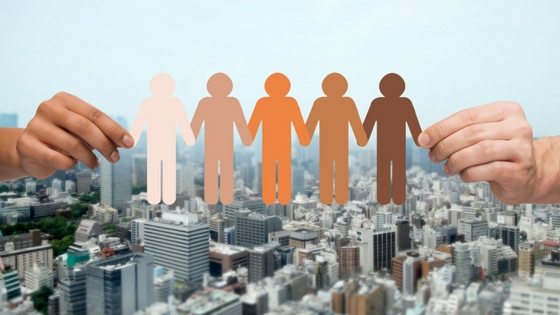 Everything You Need To Know About Hard Rubbish Collection 🗑️
Hard Rubbish Collection: First and foremost, Waster would like to thank our customers and blog readers for your continuous support – especially in these trying times.
2 years ago, I was reading about the increasing global population and how hard rubbish collection systems and boosting recycling will be more needed than ever!
The world will face major challenges seeking to meet the demands of ever-increasing rubbish due to urbanisation and increasing populations as global recycling markets are not growing as fast. In fact, Australia is finding it difficult to export current recycling commodities to China.
---
>Download Now: Free PDF Business Owners Guide To General Waste Bin Services
---
As a result, we made this blog – along with our other blogs – to help educate Australia in terms of waste management and recycling. Learning hard rubbish collection services will certainly benefit residents who want to dispose of the certain waste we will discuss below.
Cardinia hard rubbish, Knox council hard rubbish, Stonnington hard rubbish – you might know someone searching for the following phrases. But you might not know what they really mean. Read on to learn more.
A bit about Waster
Waster provides low cost and reliable waste and recycling services to small and medium Australian companies (such as bulk or hard rubbish collection). You can organise all your business waste needs such as confidential paper, general waste bin collections, commingled recycling, sanitary bins, and grease traps online easily. Click the blue button below to learn more:
Explaining hard rubbish collection
For the new readers here (or someone not that familiar with waste management), you might not know what hard rubbish collection is.
Let me explain it as clearly as possible to you. If you think about it, there are some types of waste difficult to transport and collect. One factor we know is because of the particular waste's size. Examples include bed bases, mattresses, and typical household furniture (e.g., sofa, tables, and chairs).
Additionally, you can also count in smaller items contained inside a box if you prefer, as stated by some councils.  feel free to include your garden furniture, even some other garden waste like plants and branches. Remember: do not include green waste like leaves and clippings.
And finally, if needed, book a hard rubbish collection service for your whitegoods, metals, and e-waste.
So, contact your local council if they provide such services when needed!
Why call the council for this?
As stated above, you should contact your local council if you wish to know if your area provides hard or bulk rubbish collection – for free.
Knowing this can save you lots of money. Instead of hiring some professionals who will charge you an oftentimes hefty amount, you can instead get this service for free. Sure, it is limited to a few collections (for example, 2 collections) in maybe a year, but that is honestly already a bargain given that you will, more often than not, not need those services for more than once or twice a year.
Booking a pickup
This process is fairly easy to do. You just have to follow some instructions stated on their website – if you have not already contacted them for the instructions.
First and foremost, familiarise yourself with the "can and can't collect" materials. Always keep in mind how many more free hard rubbish collection you have left. A stated above, local councils usually do not provide more than 2 pickups.
Different local councils have their own set of rules; read and memorise them.
Finally, learn to ask questions unclear to you. This way, it will be smooth sailing between you and the service provider.
Effective hard rubbish collection and recycling services will be more needed than ever!
The 20th century (and beginning of this century) has seen continuing population growth, economic growth and movement of people to urban centres. This comes with associated bulk rubbish collection problems; Nature reports:
"The average person in the United States throws away their body weight in rubbish every month. When waste management works well, we give it little thought: out of sight and, usually, quickly out of mind. Discarded materials are collected, some are recycled or composted, and most are landfilled or incinerated. But the global view is troubling."
"In the past century, as the world's population has grown and become more urban and affluent, waste production has risen tenfold. By 2025 it will double again. Rubbish is being generated faster than other environmental pollutants, including greenhouse gases. Plastic clogs the world's oceans and rivers, causing flooding in developing-world cities. Solid-waste management is one of the greatest costs to municipal budgets"
Based on economic and demographic modelling, Nature believes the peak of waste production will occur later this century.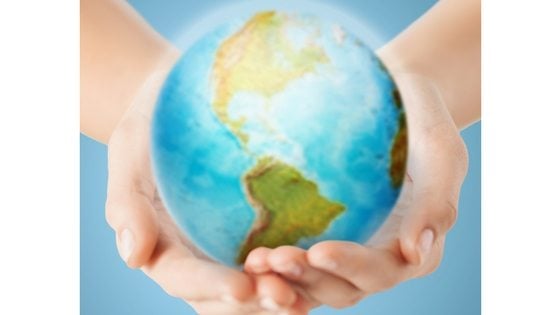 Interestingly, due to packaging issues, urban dwellers produce much more waste than rural dwellers – almost twice as much.
See our blog on what can be recycled.
To put a quantity on the scale of the problem, Nature also reports that:
"By 2000, the 2.9 billion people living in cities (49% of the world's population) were creating more than 3 million tonnes of solid waste per day. By 2025 it will be twice that — enough to fill a line of rubbish trucks 5,000 kilometres long every day."
What is the good news?
The good news is that effective bulk rubbish collection systems and education can see rubbish decrease. For example, Japan produces significantly less rubbish per person than the US. San Francisco is one city pursuing a "zero waste" objective.
Great efforts are still required to improve bulk rubbish collection systems in developing countries – where most of the urbanisation and population growth will occur.
We have covered great strides in these countries in previous blogs. You can see it here.
Quick insights on hard rubbish collection
Some may not know they can avail free hard rubbish collection, so we did this blog to inform you.
We will link some known local council providers all across Australia as an example:
Moreland hard rubbish collection
You can check out your own cities if they provide one. Contact your local council to learn more.
More insights
The world has made great progress in improving bulk rubbish collection and boosting recycling – Australia included.
The next challenge is expanding current best practice hard or bulk rubbish collection systems to developing nations and educating people about how to and why to increase recycling.