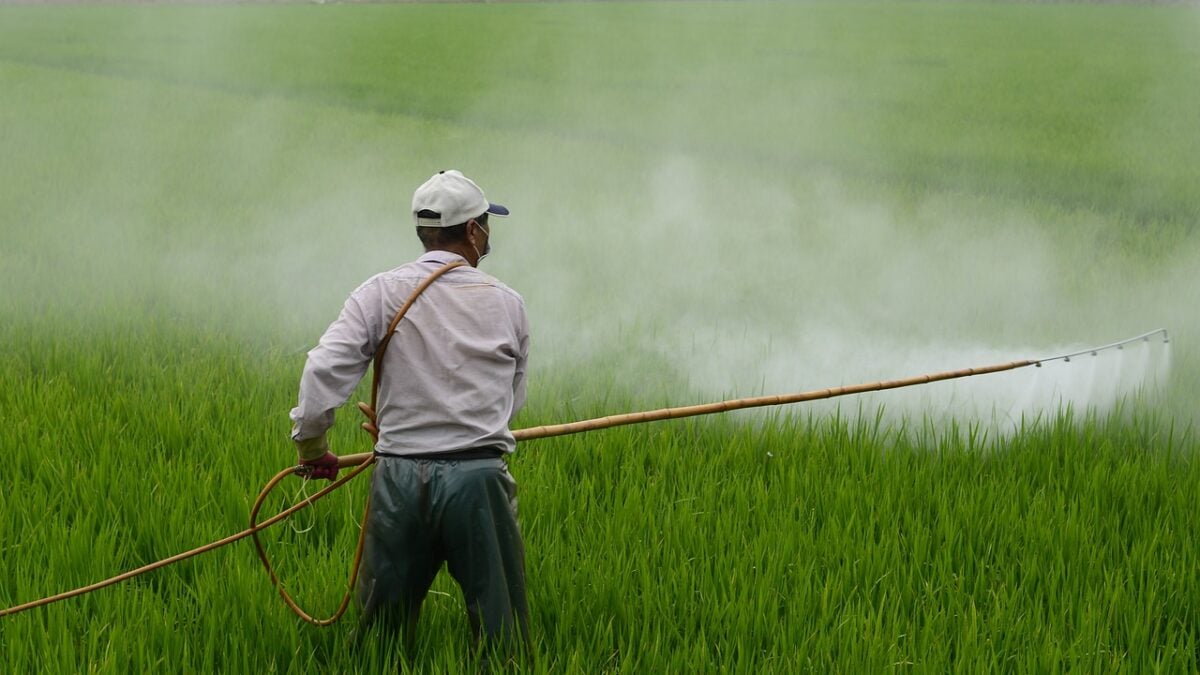 All About Herbicide Disposal 🌿 – Where Can You Dispose Of Herbicide?
Herbicide Disposal 🌿: Just as you need oxygen to breathe and water to quench your thirst, you also need to make sure to properly dispose of herbicide to prevent unwanted accidents and protect the environment. It is just that important! We share with you some vital tips below when it comes to herbicide disposal.
To keep a garden beautiful and relatively weed-free, gardeners would usually use weed killers, also known as herbicides. On a grander scale, farmers use herbicides to get rid of the weeds growing around their crops. Weeds can damage crops in farmland, which can also decrease crop yield if left unchecked. Spraying herbicides ensures the death of weeds without harming the crops themselves.
Even with all the positives that herbicides bring, it is still a must to recognise its ability to harm the environment and cause health issues, so proper disposal must ensue. However, not a lot of folks, unfortunately, know what it takes to properly dispose of herbicide or other similar chemicals. We want to make things clear: chemicals like herbicide are not something to take lightly of, they can and will cause harm if they are not disposed of the correct way.
So, to make things clearer with you, our readers, we made a comprehensive guide on what you should to dispose of herbicide the correct way. Continue reading to learn more about herbicide disposal.
Waster provides waste and recycling solutions for small and medium Aussie businesses
Before we move on to the main topic of herbicide disposal, discussing where you can dispose of herbicide (mainly for free) in Australia and discovering the best handling options and reasons for it, we want to talk about and share with you one of the best in the waste and recycling industry: Waster.
Who is Waster? Why do plenty consider it as one of the best waste and recycling companies in Australia?
---
>Download Now: Free PDF Business Owners Guide To General Waste Bin Services
---
Simply put, Waster provides you with innovative solutions for your and your business's waste management and recycling needs. In addition to that, we provide flexible, 30-day contracts instead of the typical lock-in contracts, which proves a better choice nowadays.
Click on the blue button below to learn more.
---
READ: Can You Recycle Paper Bags? ♻️ And Other Things You Need To Know About Paper Bags
---
All you need to know about herbicide disposal
For a proper herbicide disposal process to happen, you have to remember some things. First, you need to take note that you should store them safely. And, you should keep in mind to dispose of them the soonest you can. Storing them for long periods of time in your house, where they may be a number of people or pets, is never a good idea.
Now, onto how you should store and dispose of herbicides!
Herbicide storage instructions
You may be wondering how you can store herbicide before disposal. The answer to that usually lies on its product label. Herbicide disposal instructions will usually be present on the label, so make sure to check and follow.
Remember to keep them in their original container as to not let any of the remaining chemicals leak out. But first things first, before doing any of this, keep the herbicide away from anyone! Next, label and seal them properly to easily identify the contents inside. You could wrap the sealed-tight container in newspaper and seal it further in a plastic bag to ensure nothing wrong happens. If that is not enough, then you can also place it inside a plastic bucket or tray.
Can I recycle the empty container?
What if you have completely emptied the herbicide and only have the container left, can you recycle the container?
The answer to that is yes. You can possibly recycle the empty herbicide container through your local recycling program, provided that you rinse it properly – triple-rinse it, if you must. The rinsing process would usually require you to wear protective gear such as gloves.
First, make sure to empty the contents of the container. Put the contents into a sprayer Then, fill the container with water – preferably 1/5 of the container full of water, then proceed to replace the cap and shake it well for around 30 seconds. Then, remove the contents and put them in a sprayer. Proceed to repeat the rinsing process two more times. Next, rinse the outer container, whilst proceeding to remove the seal and label of the container, readying it for recycling. As for the remaining contents diluted with water, spray where it should sprayed according to its use.
And finally, you have to remember: never reuse a herbicide container!
Herbicide disposal options in Australia
Now that you have sealed and stored the herbicide properly, the next step is to find out where you should take your remaining, unwanted herbicide.
In Australia, you can contact your local council to ask for any hazardous waste facilities that accept household chemicals such as herbicide.
Or, you could look for events near you that take in different household chemicals, which we will elaborate further.
One example of where you can dispose of your herbicide for free is through the services of Household Chemical Cleanout. Taking advantage of the CleanOut program ensures that you safely and easily dispose of your hazardous household chemicals. This program has events all across NSW on specified dates, free of charge.
Should you want to use this, do take note that you can bring these types of household chemicals to a Household Chemical CleanOut event:
Solvent and household cleaners
Floor care products
Ammonia-based cleaners
Pesticides and herbicides
Poisions
Pool chemicals
Hobby chemicals
Motor fuels
Fluorescent globes and tubes
Acids and alkalis
Smoke detectors
Paint and paint-related products
Gas bottles
Car and household batteries
Motor oils and cooking oils
Some reminders: business-related and commercial quantities of chemicals are not accepted.
As the events are usually held in the Sydney, Illawarra and Hunter regions, they are very much open to all NSW residents.
We encourage you to view the NSW EPA website for more information.
Another free herbicide disposal option: Detox Your Home
Sustainability Victoria has a program called Detox Your Home wherein you can safely and easily drop off your herbicide, along with other household chemicals, at their free events. Called the Detox Your Home events, they are held around Victoria and accept the following types of waste:
Weed killers
Cleaning products
Cosmetics
Cooking oil.
In a more comprehensive list you can see here, they categorised the household chemicals you can send and dispose of for free into the following: cleaning, cosmetics, hobby materials, pharmaceuticals, garden and pool (herbicide included) and garage.
Remember, you need to send in only what is allowed. As they do not accept these items, remember not to send the following:
Ammunition
Commercial or business-purpose chemicals
Farm-used chemicals
Gas cylinders
Motor oil
We encourage you to view the Sustainability Victoria website for more information.
SA: free household chemical drop-offs
In South Australia, you can drop off your household chemicals for free through Green Industries SA Free Household Chemicals. Here, they provided a list of locations you can go to, so make sure to check the place nearest to you to dispose of your rat poison!
North Plympton: 181 Morphett Road, North Plympton. Opening hours: Monday-Friday 7am-4pm, Saturday 8am-3pm, Sunday 10am-3pm
Campbelltown: 6 Newton Road, Campbelltown. Opening hours: Monday-Friday 8am-3pm
Edinburgh North: Gate 3, Bellchambers Road, Edinburgh North. Opening hours: Monday-Friday 8am-4pm, Weekends 9am-3pm
Heathfield: 32 Scott Creek Road, Heathfield. Opening hours: Monday-Friday 7.30am-4pm, Weekends 9am-4pm
Accepted items:
Acids and alkalis
Brake fluid and coolants
Motor oil
Cleaning products
Fumigants
Liquid paints – oil and water-based up to 100 litres
Gas cylinders
Batteries
Pesticides, herbicides, insecticides
Photographic chemicals
Poisons
Pool chemicals
Solvents, varnishes and stains
Fluorescent light globes
Other household chemicals
Check out their website to learn more.
Contact Waster right now for your waste and recycling needs now!
Does your Australian-based business need waste and recycling services? If so, then you have come to the right web page!
Please call 1300 WASTER (1300 927 837).  You can also email us at enquiries@waster.com.au if you have any further questions. Find the best deals in terms of waste and recycling pricing and services!