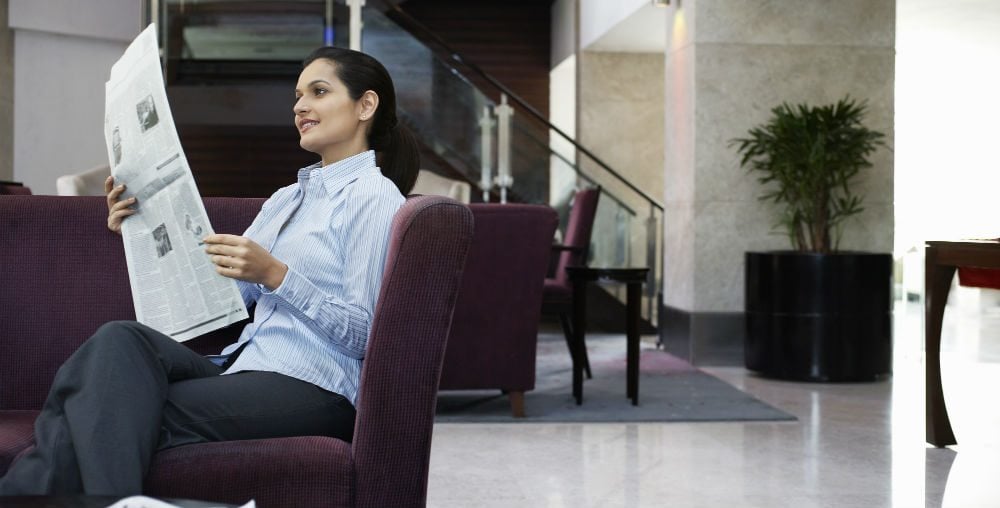 Hotel Waste Management 🏨: Recycling The Hotel Waste To Cut Costs
Management of hotel waste in Australia: with tourists and business travellers having more accommodation options than ever covering hotels, motels, guest houses and also Bed and Breakfasts and of course new entrants such as AirBnB, the importance of waste management in hotel and accommodation focused businesses is growing. Many smart companies are putting some effort into reducing their costs for management of hotel waste, but maybe even more so – improving their environmental image and responsibility. There is a growing movement for more environmentally and socially aware travelling such as Sustainable Tourism – this could also help you attract customers.
---
>Download Now: Free PDF Business Owners Guide To General Waste Bin Services
---
How you can reduce costs through smart management of hotel waste and recycling the hotel waste
Let's first of all look at the types of waste produced in a hotel – i.e. an introduction to hotel waste and what changes you can make for recycling hotel waste much more effectively.
Introduction to hotel waste
Hotel waste – i.e. the types of waste produced can generally be separated into two areas  front of house (in this instance that will be waste segregation under the control of hotel management) and back of house (i.e. waste and recycling materials from hotel rooms – which are more difficult to segregate).
The types of waste generated in hotels pdf or ppt as published by the WA Government highlights the sheer size of the issue and volume of waste created by the accomodation and hospitality industry.
Key waste statistics from the hotel industry are:
"The sector generates 11,749 tonnes (72,941 cubic metres) of waste annually. Of this 7,707 tonnes (49,590 cubic metres) is generated through normal daily operation s and sent to landfill. An additional 3,595 tonnes (21,208 cubic metres) of recyclables are diverted from daily waste and collected for recycling. In addition to regular collections of recyclables and landfill waste, 'bulk waste' mainly arising from renovations or refits is sent to landfill intermittently. This amounts to 447 tonnes (2,143 cubic metres) per annum."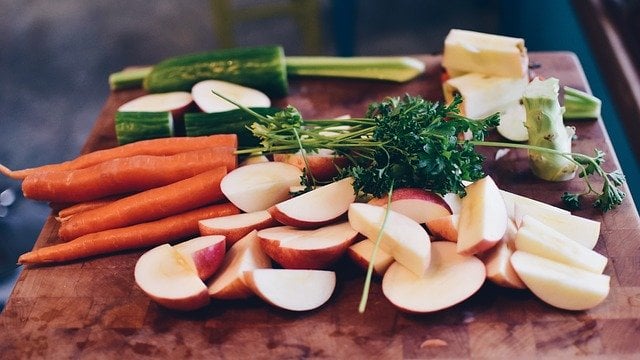 Waste management in hotels review of literature provides varying info and statistics regarding hotel waste.  For example – hotelmanagement.net reports that: "The amount of waste that hotels produce varies widely based, of course, on the hotel's individual and corporate-wide policies and practices. For example, the Radisson SAS Group averages just over three kilograms of unsorted waste per guest-night while the Scandic Hotels chain-wide average is just over half a kilogram of unsorted waste per guest-night."
Waste management practises in the hotel industry are hugely varied – with as many practises and polices as their are styles of hotel. When we look at the types of waste that hotels produce and solid waste management – we can see the sheer volume that large hotels account for:
"The Hilton San Fransisco Union Square continues to strive for zero waste. The 2016 diversion rate was over 70 percent, which is no small feat for a hotel of 1,919 rooms—the largest on the West Coast. It achieved the following:
750 tons of cardboard, paper, cans, bottles, plastic and compost
19.8 tons of kitchen grease turned into biofuel
171 tons of e-waste, paint, metals, florescent bulbs and pallets
More than 23 tons of donated supplies and equipment
Roughly 750 pounds of partial soaps and amenities are collected from rooms and sent every four weeks to Clean the World, an organization that collects used soap and hygiene products and  repurposes them for distribution to impoverished communities around the world."
Importance of waste management in hotels – save money via recycling
It goes without saying the the importance of waste management in hotels includes helping the environment – but also in reducing costs. With ever increasing landfill levies for dumping general waste – recycling hotel waste can really reduce your running and operating costs.
For example – the Hilton as mentioned above saved $200k per annum from implementing an effective waste management plan.
Of course – reducing waste to landfill – and striving to be a zero waste hotel can really appeal to customers and boost sales. There are even websites that list zero waste hotels for interested travellers – see an example here.
What should be included in a hotel waste management plan?
A sensible but effective hotel waste management plan is required to boost recycling and reduce costs. It needs to be understood that it is easier to recycle back of house – i.e. in the kitchens etc than in hotel rooms. See below for hotel food waste.
Hotel waste bins in guest rooms are generally simple and emptied by cleaners each day. It can be effective to provide two bins – i.e. one waste bin for bottles, cans etc and cardboard – and another for general waste. This can significantly boost the recycling peformance.
Sensible posters, or labels can help reinforce these measures in guest rooms.
In restaurants, bars and other areas of the hotel – standard waste management plans and techniques will function well. A hotel produces similar waste streams to restaurants or other food service businesses and can follow similar approaches.
Hotel food waste management – how to reduce food waste going to landfill.
Hotel food waste can be a major problem and requires sensible approaches for reducing and managing food waste in hotels. Food waste can be very expensive for the hotel industry and in the UK is worth almost GBP300m per annum.
Options for food waste include – donation to charity – such as Ozharvest. Please see how IHG is partnering with Ozharvest to reduce food waste in their hotels.
Other options include organic waste bins – where food waste can be used to feed animals, or for composting or energy generation.
NSW EPA advice on reducing food waste in Australia
The New South EPA has produced a useful fact-sheet for accommodation businesses (management of hotel waste) indicating how they can increase recycling the hotel waste – see linked here.
The document gives some good tips on hotel waste management practises and solid waste management treatment which we quote from as below:
The document sets out how the management of hotel waste can involve a real focus on how to reduce food waste in hotels and implementing sensible services and recycling options.
"Sort through a typical waste bin in a hotel or guest house and you will find 40 per cent filled with paper and cardboard, 20 per cent with hotel food waste and 15 per cent with bottles, cans and plastic . All of these materials are recyclable.
That means more than half of the material currently thrown out with the rubbish could be recycled instead of going to landfill. By putting these materials in the correct recycling bins your business could save money via a reduced hotel food waste management charge.
Consider donating surplus hotel food waste. Many hotels give excess hotel food waste to charities like OzHarvest, which provides meals to people in need."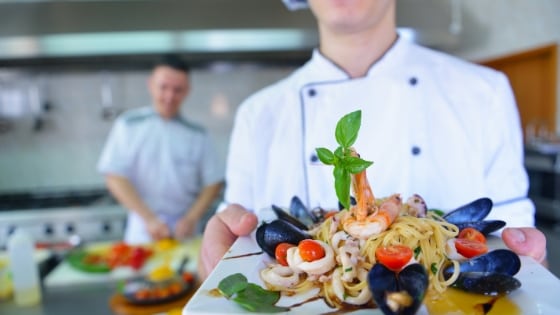 Waste disposal methods in hotels – how to reduce food waste in hotels
The waste management in hotel industry factsheet provides the following estimated average waste contents produced by accommodation businesses – this of course is an estimated average as every business is different. However, it provides a rough outline that you can use for a sensible waste management plan for your business:
Paper and Cardboard – 40%
Hotel Food Waste – 2-%
Plastic – 5%
Commingled – 10%
Other waste – 25%
The message from this breakdown is that a business can easily increase their recycling to c.75% whilst significantly reducing spend on waste management services.
At Waster – we always suggest that you implement the easiest solutions first. In the context of improving hotel waste management practises – we would say implement cardboard and commingled collections first.
The next step will be improving your hotel food waste management.
This will be trickier – and could involve using organic food waste bins, a waste to water machine etc – after donating as much food to charity as possible.
Some hotel chains are really focusing on reducing hotel food waste  – such as Accor.
A reduction in food waste – can also be used as good marketing to help grow your business.
How can Waster help with waste management in hotel industry in 2019?
Waster offers all waste and recycling services (such as recycling Sydney to businesses throughout Australia on flexible 30 day agreements – meaning you get great prices and never need to worry about signing a long term contract again. You can also see our waste and recycling for offices options.
You can check out our services and rates online by pressing the button below and start saving today: