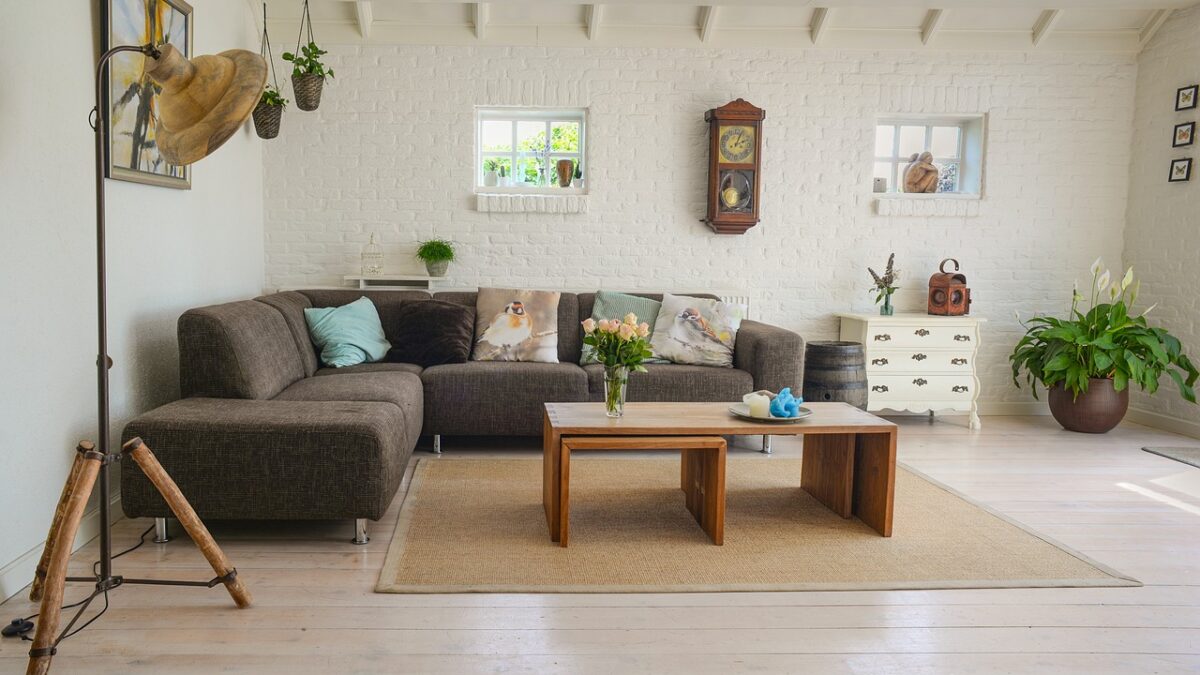 How To Dispose Of Furniture Here In Australia 🛋️
How To Dispose Of Furniture 🛋️: In this blog, we cover how you can declutter your home of old, unwanted and broken furniture. Furniture disposal is a fairly straightforward process no one should have a hard time doing – well, maybe except for carrying and moving around the heavier ones. Continue reading this blog to learn more.
Some of us in this pandemic have had too much time in hand, prompting us to do some stuff we usually cannot do because of work. This includes rearranging or redecorating our homes. I, in particular, bought a new dining table just last year, replacing my old table. The older dining table I used for quite some time, I gave to my mum because she had stated a couple of times that she liked it.
Now, some of you might also have plans to change some furniture in your respective houses. That, however, means that some of the furniture you already must go. Do you know how to properly dispose of big, heavy furniture?
Some may do whilst some not. But, do take note that disposing of furniture the responsible way is not a complicated process. If you do not know how, then we have got some tips to ensure that you properly dispose of your old, unwanted or broken furniture. Read on to learn more.
Know more about Waster: for smart, small or medium Aussie businesses
Before we take you further into the discussion and cover everything you need to know about how you can dispose of any old, unwanted or broken furniture and where you should send it, we want to share Waster with you.
Who is Waster? Why do plenty consider it as one of the best waste and recycling companies in Australia?
---
>Download Now: Free PDF Business Owners Guide To General Waste Bin Services
---
Simply put, Waster provides you with innovative solutions for your and your business's waste management and recycling needs. In addition to that, we provide flexible, 30-day contracts instead of the typical lock-in contracts, which proves a better choice nowadays.
Click on the blue button below to learn more.
---
READ: What Are FOGO Bins And How Do They Help Australia? 🥕🏡
---
Ways on how you can dispose of furniture in Australia
Whatever you have going on in your home – whether you plan to move out in another home or in overseas, or you simply just want to replace any old ones with new ones – you should look to deal with your furniture the right way.
Below, we have some options for you to do if you want to dispose of your furniture (courtesy of Metropolitan Transfer Station).
1. Let others use your old, unwanted furniture
Of course, the very first option you should consider when disposing of your furniture is to give them to others who could enjoy or really need them. For example, I mentioned above that I gave my old dining table to my mum. Not only did I get more space in my house, but I also helped out my mum who needed a dining table.
Give the furniture you want to get rid of to your friends if they want. Or, you could leave them outside and label them as something anyone can take, provided they have the means to pick the furniture up.
You could also make some money off of your old but still in good condition furniture by selling them. Post them online and wait for others to take an interest and eventually buy your furniture.
Want to do your part in helping others? Then consider donating them to those who need your furniture. In Australia, there are many non-profit organisations willing to collect furniture. In Sydney, for example, you have lots of options, according to Pauls' Rubbish. Give it a look if you want to donate to the less-fortunate to make a difference.
Local council's hard rubbish collection
What if you have any furniture that nobody really wants to take? Are there any other disposal options for it?
The answer to that is yes, there are still some options!
You can contact your local council for their organised hard rubbish collection services that you can request at any time. You should expect a disposal fee. What you need to do is to leave your old furniture on the kerbside and let the council organise and take care of the rest. There is a chance that your furniture gets taken away even before the collection date because a person might take it. As they say, "one man's trash is another one's treasure".
To dispose of your furniture, get a skip bin
Hire a skip bin service if you want to get rid of your old furniture without any hassle. Not only will they take it off your hands, but they will also ensure the proper and responsible way of disposing of your furniture, along with any other unwanted items. Usually, they will send your furniture to recycling stations. This ensures that your furniture will not go into landfill.
Whether you want to get rid of items in your home, business or industry, skip bins can surely help with that.
You can enquire about the different sizes so that you can fit in all the items you want to dispose of, which can include furniture.
Dispose of your furniture by acquiring professional waste services
Finally, if all the options presented above are unavailable to you, then you should book waste handlers.
Waste management services are fairly easy to find, especially in local areas because, of course, waste management is a necessity. You can book either a one-time or recurring furniture waste removal and collection services, depending on your needs.
Contact Waster right now for your waste and recycling needs now!
Does your Australian-based business need waste and recycling services? If so, then you have come to the right web page!
Please call 1300 WASTER (1300 927 837).  You can also email us at enquiries@waster.com.au if you have any further questions. Find the best deals in terms of waste and recycling pricing and services!