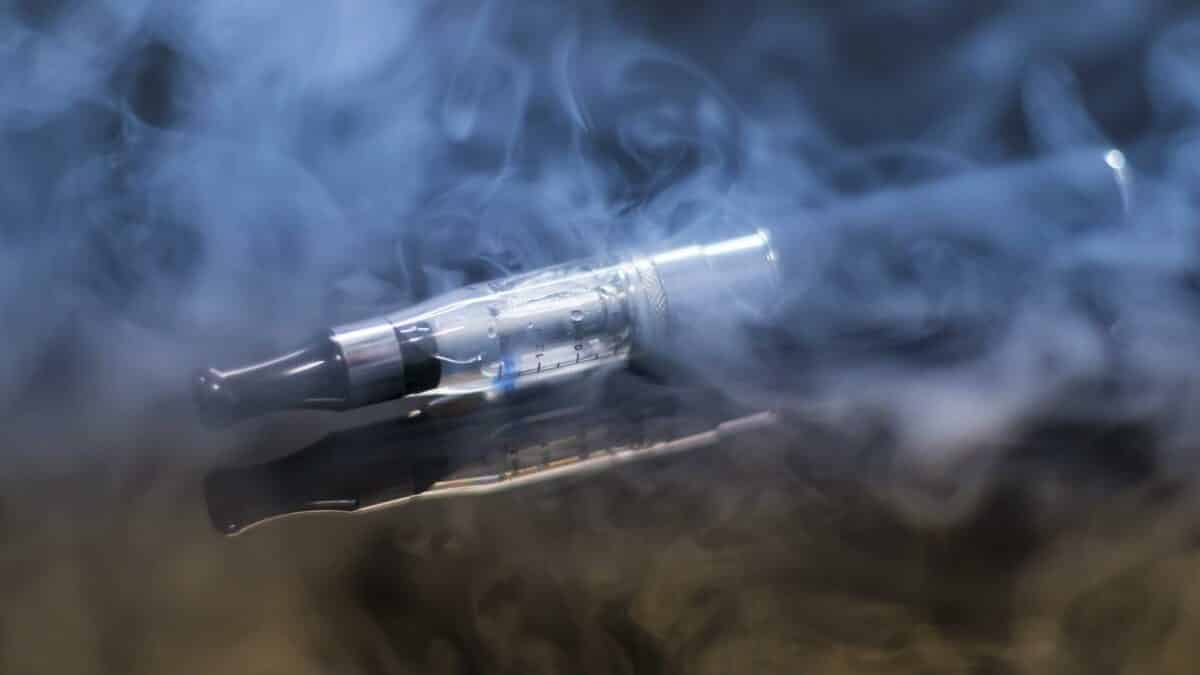 Wasters Asks: How Do You Dispose Of Vapes Here In Australia? 🚭
How To Dispose Of Vapes In Australia 🚭: In this blog, we cover how you can dispose of your old vapes or e-cigarettes and their other components such as pods, batteries, tanks and more. We suggest that you continue reading this blog to learn more. 
Everybody has differing opinions when it comes to vaping. Some believe it is a better and healthier option than smoking cigarettes, whilst others beg to differ and suggest that they are as harmful – if not more – than a stick.
I myself have tried both and would suggest that you not do either if you want a healthier lifestyle, but that's just me. Both have chemicals that will make you addicted and health risks you would want to avoid getting. In fact, you have to get a prescription first if you live in Australia before getting vapes or e-cigarettes containing e-liquid.
Nonetheless, vaping nowadays has become much more famous than ever as the perfect alternative to smoking. The general public sees vaping as a healthier option than smoking a pack, with a minority suggesting the opposite.
Due to their sudden rise to fame in the last few years, people became more curious about vapes and have some questions in mind. One question that we always receive is how to dispose of vapes and their other components.
Below, we answer one of the most common questions when it comes to vaping: the proper way to dispose of vapes. We've got a lot to unpack when it comes to vaping!
Learn more about Waster: who we are and what we do
Before we go further with how you can correctly and safely dispose of vapes and their other components in Australia, let me share with you more information about Waster.
---
>>Download Now: Free PDF Business Owners Guide To General Waste Bin Services
---
We here at Waster provide you with innovative solutions for you and your business's waste management and recycling needs. Furthermore, we provide flexible, 30-day contracts instead of the typical lock-in contracts, which proves to be better.
Click on the blue button to learn more.
---
READ NOW: Lara Rubbish Tip Clean-Up A Success After 3 Years, Costing Around $71 million 🧹
---
The correct and safe way to dispose of vapes and their parts in Australia
In this era, people have become a lot more conscious of their waste. In particular, vape users have continued to ask us how to dispose of them properly.
First things first, know that vapes are considered e-waste. You also have to know that whatever type of vape or e-cigarette you use, they have different parts. What should you do with them? Should you recycle some parts or do you all throw them in the rubbish?
How to dispose of those different components varies, meaning that it would depend on the composition of parts. We will elaborate below on what they are and how you can dispose of them.
Vape batteries
The batteries that get vapes powered up are made from different chemicals, therefore being a hazard to people and the environment. More so than the others, you need to dispose of vape batteries properly when they don't work anymore.
Lithium-ion batteries power up the vapes that we all know and use today. This type of battery contains a lot of chemical components and battery acid that can leak into the ground called leachate and cause damage to the environment.
In Australia, we can dispose of vapes' batteries by taking them to a battery disposal bin.
Take them to supermarkets or retail stores that accept batteries such as ALDI and Officeworks. Do remember that you have to package them carefully and safely to avoid accidents. We advise you to wrap the batteries in electrical tape before disposing of them.
Vape pods and e-liquid bottles
Next up, we have vape pods.
They are a little more complex to dispose of as they contain different materials such as cotton, metals and mixed plastics, making them hard to separate part by part. Therefore, you should throw them in the rubbish or general waste bin.
But before disposing of vape pods, clean away any traces of e-liquid. It contains nicotine and other chemicals that can cause damage to the environment if it leaks. Even though you can't recycle them, you should still rinse them before throwing them away because of the mentioned reason.
As for e-liquid or juice bottles, we advise that you also clean them thoroughly until they are free from any e-liquid or e-liquid residue. Reuse glass bottles and fill them with vape juice or recycle them in your bin.
Take note that for plastic bottles, you can reuse them only if you put the same juice flavour in them. Otherwise, we recommend that you recycle plastic e-liquid bottles in your regular recycling bin. But check out what type of plastic the bottle is made of first.
Dispose of vapes' coils and tanks in Australia
You have the option to dispose of vapes' coils and tanks in Australia by simply recycling them!
If and when you have the option of easily removing your coil from your vape, then proceed to recycle them. But before doing so, make sure to remove the stuck cotton inside by using little tools such as tweezers. After getting the cotton out, go ahead and clean them with water. Now clean, go ahead and throw them in your household recycling bin.
As for vape tanks, you can also have them recycled by throwing them in your household recycling bin. Separate the glass from the metal and rinse off any remaining e-liquid.
Contact Waster right now for your waste and recycling needs now!
Does your Australian-based business need waste and recycling services? If so, then you have come to the right website!
Please call 1300 WASTER (1300 927 837).  You can also email us at info@waster.com.au or enquiries@waster.com.au if you have further questions. Find the best deals in terms of waste and recycling pricing and services!