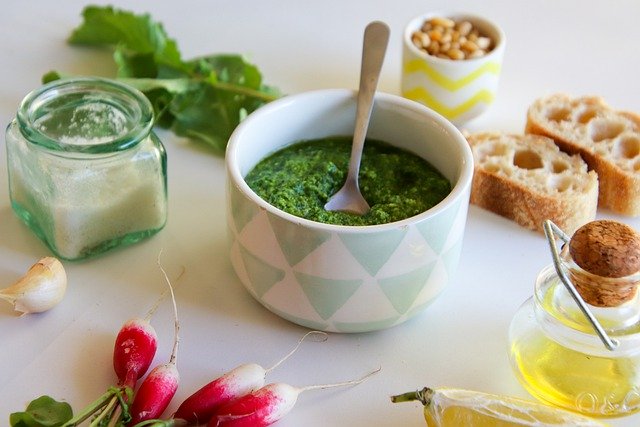 How To Get A Food Waste Bin For Your Business 🥘
How To Get A Food Waste Bin 🥘: I can assure you that many businesses shudder to the thought of throwing food in the trash. Not only does it increase your expenses, but it also affects the environment in all the negative ways.
As a responsible business owner, you have to make sure that your food waste turns into something useful. Or, you can also make sure it is disposed of properly.
The first thing to do is to learn how to get a food waste bin. Waster will discuss it with you in the following sections. Read on to learn more.
---
>Download Now: Free PDF Business Owners Guide To Commingled Recycling Bin Services
---
A Bit About Waster
Before I discuss everything you need to know about salon waste disposal, let me share with you more information about Waster.
We here at Waster provide you with innovative solutions for you and your business's waste management and recycling needs. Furthermore, we provide flexible, 30-day contracts instead of the typical lock-in contracts, which proves to be better.
Click on the blue button to learn more.
---
---
You Should Remember This Before You Get A Food Waste Bin
Generally, a food waste bin is a container for your food waste, obviously. Additionally, in some areas, food and garden waste goes together, which we call organic waste, instead. The collected mixed waste is usually composted at a local facility. Further, in Australia, food waste/organic waste bins are coloured Burgundy.
As for standalone food waste, it is utilised in a method called anaerobic digestion, which Waster has already discussed in the different types of composting. Here, we state what anaerobic recycling is:
Anaerobic composting is a type of composting that does need oxygen in the process. It also takes longer to decompose organic matter if anaerobic composting is used, as compared to aerobic composting. It usually takes months – or even years – for the process to happen and typically occurs in a landfill. This process also does not need supervision unlike aerobic composting wherein you need to turn it in order for the air circulation to flow properly.
Another question that can pop into your mind: "What bin size should I purchase?"
For larger cafes or restaurants, they will need commercial kitchen food waste bins with a larger size to accommodate their food waste. As for the not-so-many generated food waste, like offices, they can get the smaller-sized food waste bins.
Watch this video for more information on bin sizes:
Getting a food waste bin is as easy as it can be! You just have to follow some guidelines first.
Acquiring Services From A Waste Management Company
But, of course, you cannot accomplish this on your own. First of all, the local council does not provide businesses with collection services. So, the best thing to do is to hire a waste management company.
After all of that, with you hiring a waste management company (like Waster) and all, that does not stop there. You must also learn what to put in your food waste bin. Food waste bin does not automatically mean you can put any type of food you want there.
Like many other types of waste, before you get one, remember that there are dos and don'ts in what to put on your food waste bin. Here, recyclenow gave us an extensive list of food waste we should and should not recycle/compost:
Do Put In The Food Waste Bin
Small amounts of unfinished or uneaten food and plate
Teabags and coffee grounds
Very old, mouldy food
Raw meat that includes the bones
Raw fish that includes the bones
Dairy products
Eggs and their shells
Rice, pasta, beans
Bread, pastries, bread
Fruits and vegetables (peelings included)
Don't Put In The Food Waste Bin
Products totally not associated with food (this also includes soiled nappies)
Any packaging
Anything not considered food waste
Liquids (this is also applicable to milk)
Fruitflies And Maggots In Your Food Waste Bin
Naturally, you can encounter some problems with your food waste bins.
This includes finding maggots and fruit flies in your food waste bin. Obviously, this will annoy you, so you will have to find ways on how to get rid of them. Or, even better, prevent them from happening in the first place!
First things first, maggots are gonna pester your bin if fruit flies can easily access it. They are attracted to your food waste bin, so they will definitely access it and turn it into a breeding ground if they can. Furthermore, they will increase numbers in warm weather.
What Can I Do To Prevent Maggots And Fruit Flies From Entering My Bin?
There are many ways how you can prevent this from happening. Additionally, if flies and maggots already made your food waste bins their breeding grounds, you can follow a number of steps to get rid of them.
Getting Rid
Pour boiling water on your bins.
Dash salt to kill off maggots.
If you have the chance to clean it, do so. If not, ask your providers to help. Waster, in particular, can arrange a cleaning schedule for you!
Preventing
What can you line your food waste with? You can line them with different kinds of plastic bags, depending on your needs. This will help prevent flies from accessing and laying eggs on your food waste.
Ensure the bin is locked.
Avoid the food waste bin getting wet or leaving it under the sun.
How To Get A Food Waste Bin: Conclusion
Getting a food waste bin requires a significant amount of research. Additionally, it also requires you to think of how to properly install and maintain it as to not cause problems for you in the present and the future.
Waster is a prime example of a waste management company that can help you with you food waste/organic waste needs!
Waster: Things You Need To Know
If you're looking for bin services, check our waste recycling shop and find the best deals in terms of pricing and services.
Also, please call 1300 WASTER (1300 927 837), or email us at enquiries@waster.com.au if you have any further questions.