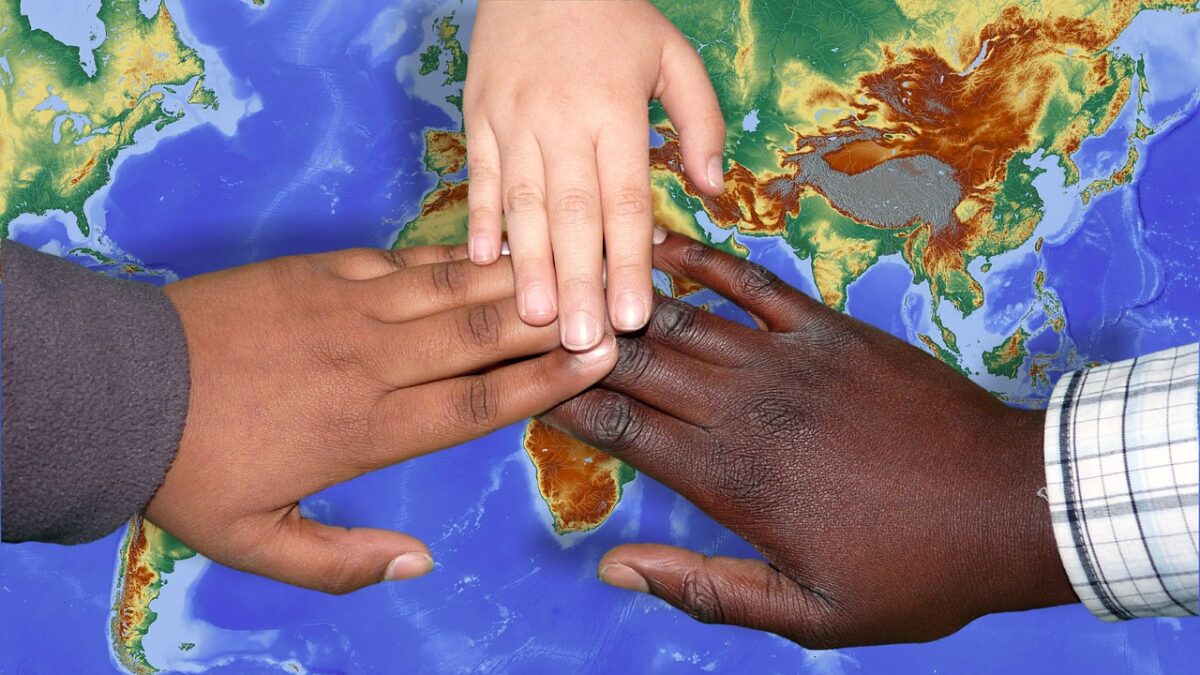 How To Recycle For Charity ♻️
Recycle For Charity ♻️: We have talked about recycling to help save the planet, wildlife and environment. But what about recycling for charity? That is perfectly great for both the planet and your cause! Let us cover how you can recycle for charity in this blog.
To tell you the truth, I had not realised the power that recycling has for the longest time. Yes, recycling is good because it can help the planet by reducing the use of virgin natural resources. Along with that, recycling diverts waste from going to landfill, which keeps on growing by the minute. That was all I know, truthfully speaking.
However, did you know that recycling not only helps the planet but also helps us, people? First off, recycling has created countless jobs that gave people a way to earn a decent income to survive, feed their families and just generally buy their wants and needs.
What's more, recycling also has the capability to help the less fortunate if we recycle for charity.
How does one recycle for charity? Well, there are ways to do this. Below, we give some examples of how you can recycle for charity.
Waster: who is it and what does it do for businesses?
Before we go further and cover how you can recycle for charity, let me share with you more information about Waster.
---
>Download Now: Free PDF Business Owners Guide To Commingled Recycling Bin Services
---
We here at Waster provide you with innovative solutions for your and your business's waste management and recycling needs. Furthermore, we provide flexible, 30-day contracts instead of the typical lock-in contracts to SMEs, which proves to be better.
If your business is based in Australia, partnering up with Waster will prove to be beneficial for your business! Here, I enumerate to you what we bring to the table in terms of providing quality waste and recycling services.
You pay exactly what you asked for – and not a dollar more! For your waste management and recycling needs, avail of our flexible, 30-day contracts instead of those long, unproductive and hidden fee-containing lock-in contracts.
Designed for small and medium businesses – we help you reduce costs whilst boosting recycling. That's a win-win situation!
On-time and reliable – we provide fully-accredited logistics and facility operators. By saying so, we ensure the safety and efficiency of our services.
As such, problems in the waste management industry are bound to rise like in any other business. Much like how you can recycle for charity, we can also help solve any issues you encounter. So if such issues arise in regard to our service, you can talk to our friendly customer service team.
---
READ NOW: Action On Plastic Pollution In Australia 🌏
---
Now, let us go on and talk about how you can recycle for charity.
Here's how you can recycle for charity
First off, recycling is a simple yet effective way to raise extra funds for charity. In fact, it has become a staple of many organisations' fundraising activities. So how does one recycle for charity?
1. Holding a charity recycling event
The first and most effective way to recycle for charity is by holding a charity recycling event showcasing a tabletop sale. a tabletop sale is, as you might have already known, a sale of a wide range of things that people no longer want or use. A tabletop sale is usually done to raise funds for a certain organisation (in this case, a charitable organisation).
Doing a one-off fundraising event? Or do you want to increase your already-existing funds? Then holding a charity recycling event is perfect! Just advertise your 'yard sale' or recycling sale and ask people to bring unused or unwanted items they want to get rid of.
Some examples of items you and other people can bring include books, toys, clothes, textiles, household goods and more. Aside from raising money for a good cause, you also help yourself and others declutter items from your house. Oh, and you give your old and unused items a new home and purpose!
2. School or workplace charity recycling event
The next best thing to do is to recycle for charity at either your local school or workplace. Aside from the positives already mentioned above, you will also urge students or workmates to not only get involved with helping the planet but also raise some cash for good causes.
Recycle for charity: some noteworthy recycling schemes
Admittedly, holding an event to recycle for charity is a bit challenging. Let's face it, not a lot of people have all the time, money and connection on their hands.
With that said, you can still do your part and recycle for charity. In other words, this means supporting those who do recycling drives for charity.
Below, we provide some examples of the most common we can recycle for charity: cans, bottles and clothing and textiles.
Recycle your bottles and cans for charity
Recycling your bottles and cans is a great way to help the environment and earn a bit of cash for charity. ReCollect developed an app where you can recycle your bottles and cans for charity.
Did you know bottles and cans can be returned to the return point for cash? Many charities run bottle drives as a means to help fundraising efforts! That being said, sending volunteers door-to-door and coordinating vehicles can be a headache. ReCollect lets you ditch the dirty work so your charity can focus on 'spreading the word' while we take care of collecting the bottles & cans for donation!
Check out their website to learn more.
Recycling your clothing and textile for charity
Another necessity that the less fortunate will most often need is clothing. Therefore, clothing and textile recycling is one you should strongly consider, especially if you have some good-conditioned ones at home you do not wear or use anymore.
A good example we mentioned on our blog about textile recycling that takes in your clothes and textile for free is Australian Clothing Recyclers. They are a commercial recycling company.
In general, they specialise in recycling clothing, shoes, bags, and other textiles for zero waste management.  They collect items such as wearable clothing, pillowcases, blankets, shoes, handbags, crockery, glassware, kitchenware and many other items. They also pride themselves in helping local community projects and charities by providing affordable clothing to people and villages in the Pacific. Additionally, they implemented a no-plastic bag policy, which is nice to know.
Contact Waster right now for your waste and recycling needs now!
Does your Australian-based business need waste and recycling services? If so, then you have come to the right website!
Please call 1300 WASTER (1300 927 837).  You can also email us at info@waster.com.au or enquiries@waster.com.au if you have further questions. Find the best deals in terms of waste and recycling pricing and services!