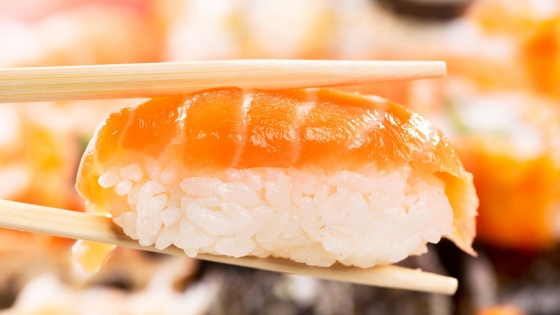 How To Reduce Packaging Waste – Does Food Waste Packaging Need To Be Plastic
Is there anything more annoying and foolish in the world than creating a problem – that does not need to be there. When we spend so much time discussing in our blogs ideas on how to reduce packaging waste – or better methods to recycle it – should we not simply ask – do we need plastic food packaging waste at all?
If you are like me – you probably go for some takeaway sushi once in a while. Pretty much every shopping centre and food court in Australia now has at least one sushi shop – where you can buy and take-away a huge variety of delicious items.
Have you ever noticed how much completely useless plastic packaging is involved in getting a simple lunch item?
I bought some sushi yesterday – and to be honest it really annoyed me.
The plastic items included:
– Plastic single use chopsticks – why not wood (although wooden ones are probably more common in 2019)
– A plastic container to hold it all in (which could have been from cardboard etc – i.e. fish and chip shops universally use cardboard boxes and no one complains
– A plastic sachet for ginger
– A plastic sachet for wasabi – I do not even eat wasabi (uneducated palate!)
– A couple of plastic soy sauce containers – in the shape of fish bizarrely
– And probably the most useless – a piece of plastic made to look like some grass! No idea what that was for.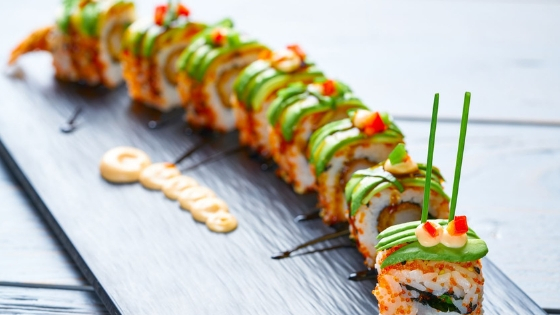 After the meal – I, of course, had no option but to throw it in the bin – as there was no recycling bin option. We have covered in blogs how this sort of plastic packaging can be recycled, we even have an infographic about recycling facts in Australia – but very often is not.
Waster helps small business with waste and recycling:
You can easily save your business money and boost recycling – by engaging Waster to look after your bin collections and other services such as grease trap cleaning or sanitary services.
Check out the blue link at the top or bottom of this page. See a blog on can you recycle plastic toys here.
–
Do we need this plastic food packaging waste?
We have covered in some other blogs how in some cases people with disabilities really benefit from items like plastic drinking straws – but I really see no benefit in huge amounts of plastic waste that adds very little.
Would it decrease the enjoyment of ones meal – to have for example:
– The sushi served in cardboard
– Soy sauce from a bottle
– Wasabi added if required
– Ginger added if required
– And of course – no green plastic grass! – I doubt anyone would miss that and I have no idea what it is for?
The actual amount of plastic packaging waste we could do without would be staggering.
What is truly amazing – is that we are probably consuming plastic waste also. We covered in previous blogs how there will be more plastic in the ocean than fish by 2050 – and how more and more fish are perishing from consuming plastic rubbish.
Some simple ideas on how to reduce packaging waste
At Waster we always argue that people need to take responsibility for the waste they use and produce – no recycling method currently available can rectify all issues.
See our blog on how proper packaging can reduce food waste.
The solution has to be a bit like the old anti drugs mantra – "Just Say No!"
Given the global packaging waste statistics – we suggest people need to actually make a conscious stand:
– Shops need to stop serving food in plastic containers – i.e. find an alternative – whether plates or cardboard
– Customers need to shop around for an ethical shop – or ask for the product to be removed from the plastic or served on a plate. This will make a big impact over time.
– Government needs to put in place some legislation to prevent this crazy over usage of plastic. Afterall – with nanny state Australia – they can not claim they do not want to impinge on our freedoms etc.
Conclusion on how to reduce packaging waste
The solutions are simple – much simpler than complex recycling, plastic roads or incineration.
Just stop using, selling and buying plastic food waste packaging whenever possible.
Choose tins, glass, paper, cardboard – or shock horror – nothing!
It has to start with real people. We are always told the packaging is for our convenience – how about we say no!