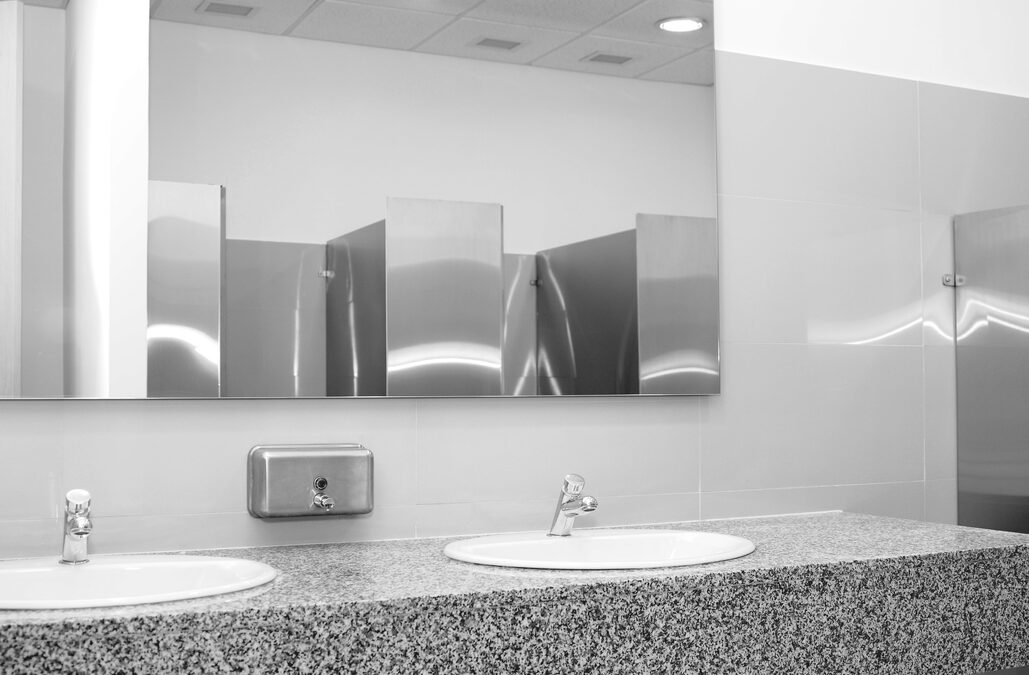 Hygiene Services Suppliers 🗑️ – Helping Maintain Cleanliness
Hygiene Services Suppliers: As you may all know by now, Waster basically offers a wide array of services enjoyed by small and medium Aussie businesses. And, for today, we will discuss one service many businesses need: total hygiene services.
---
>Download Now: Free PDF Business Owners Guide To Sanitary Bin Services
---
A Bit About Waster
Before I discuss the hygiene services suppliers Aussie businesses should contact, let me share with you more information about Waster.
We here at Waster provide you with innovative solutions for you and your business's waste management and recycling needs. Furthermore, we provide flexible, 30-day contracts instead of the typical lock-in contracts, which proves to be better.
Currently, we provide online booking and servicing of customers in the following cities: Canberra, Brisbane, Gold Coast, Newcastle, Central Coast, Sydney, Wollongong, Darwin, Adelaide, Hobart, Launceston, Devenport, Burnie, Melbourne, Geelong and Perth. 
Click on the blue button to learn more.
---
READ: Waste Management Cooking Oil 🛢️
---
The Need For Hygiene Service Suppliers
In particular, the washroom in the business premises needs thorough and proper cleaning and maintaining just as much as any other sections of the development.
Cleaning and maintaining a washroom not only benefits you or your workers but also your customers. In fact, this is especially vital for businesses that have a significant amount of customers that go inside the business premises such as shopping centres.
In order to achieve that, businesses need a waste management service to cater to their toilet hygiene needs.
Fortunately, if your business is based in Australia, you can contact one of the best waste management companies there is to take care of your sanitary or toilet hygiene needs. Waster can take care of all of that!
But, before we go further into discussing Waster as one of the best hygiene services suppliers and our offered female hygiene bins, let us look at some of the advantages of having a clean washroom.
Benefits Of A Clean Washroom
First things first, a washroom is one of the most important section of a structure. May it be houses, malls, offices, or the like, people need them to have a washroom or two, depending on the size of the structure. A public washroom, in particular, is much more important. Not only is it used for excretion, but it is also used for hygiene.
People wash their hands; they go there for grooming; they throw trash away; and, females, in particular, go there to attend to their menstrual hygiene necessities. Businesses must also offer both their employees and customers that "safe space" they need to attend to their needs.
And, that is what makes cleaning and maintaining washrooms all the more important. One thing businesses could do to achieve this is by providing sanitary bins to their customers where they can throw their sanitary waste. And, they can do this by availing the services of hygiene services suppliers.
Items businesses can put in their washroom to provide a clean hygiene experience for both customers and employees include nappy disposal and female sanitary bins, air fresheners, and soap dispenser, among many others.
You can see detail here on labelling of waste and bins as per regulations – such as clinical waste bin labels or clinical waste bin stickers.
Added Tips And Reasons To Maintain A Clean Washroom
As one of the best hygiene services suppliers, we also want to give you tips on how to maintain the cleanliness of your business's public washroom, which can complement our sanitary waste management services.
There are many reasons why a clean washroom is important. Here, we enumerate the following tips and reasons to maintain a clean washroom:
1. Think About The Health reasons, First And Foremost
"Health is wealth," as they always say. A key part of being healthy is by being surrounded by a clean environment. This, of course, includes using the washroom. Without proper and thorough cleaning, a washroom becomes a breeding ground for many types of germs and pathogens. According to WebMD, this can lead to a person contracting STDs such as chlamydia or gonorrhea. So, this alone is a strong reason to maintain your washroom's cleanliness.
2. After That, You First Start Off By Cleaning Surfaces Before, During, And After Business Hours
Naturally, many will use the washroom once your business opens to the public. Obviously, you always have to make sure to let your assigned employees clean the washroom. This includes before, during, and after your business work hours. Remembers, businesses also need to do their part to maintain cleanliness, not just the hygiene services suppliers. But, for the sanitary bins, Waster, in particular, will make sure that it is clean. Additionally, our service personnel will come into your premises and do all the work for you to move the bins around. In this aspect, there is no requirement for extra labour from your staff.
3. Clean The Other Parts Of The Washroom Regularly, As Well
Do not forget the other parts of the washroom. This includes places such as the mirrors, glass, and the floor. They, like the toilet seat, can become a breeding ground for various germs and pathogen that can compromise human health.
Waster As One Of The Best Hygiene Services Suppliers
Among other things, we also provide waste management services specifically targeted for washrooms.
We provide sanitary bins to take care of your hygienic needs in the washroom. Our bins are the latest, modern 22-litre design that measures c.0.6 m in height, therefore requiring a lot less space, making it a very good way to achieve a minimalistic approach.
Additionally, we here at Waster also always make sure to clean up the bins. You can move the bins around for a more convenient position, depending on your needs. That way, cleaning of the floor space under around the bin is easier.
How To Avail Our Services
We do not make things complicated when you want to book a feminine hygiene disposal bins service from us. As almost everything is online nowadays, you can go to our waste recycling shop – sanitary bin section. In there, you can fill out the information needed.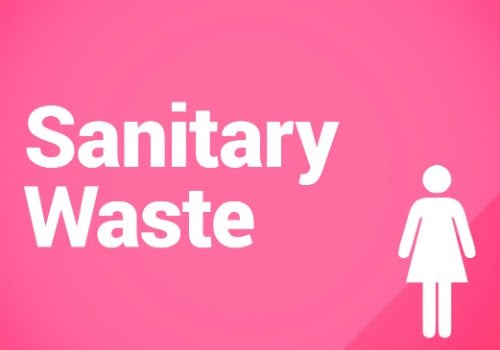 After all of that, Waster's known friendly customer service agent will confirm the details that you sent.
As one of the best hygiene services suppliers here in Australia, we also offer the best customer service, as we want you to have the best experience in terms of washroom sanitation, among many others.
We cannot avoid experiencing some mishaps at times; that much is true. That is why we always want to make sure to strengthen our friendly customer service, so the said mishaps can be resolved as quickly as possible.
Our Other Offers To Our Customers
As we have already mentioned, we offer some different waste management and recycling services to small and medium Aussie businesses who need them. And, we offer them with the best prices around here.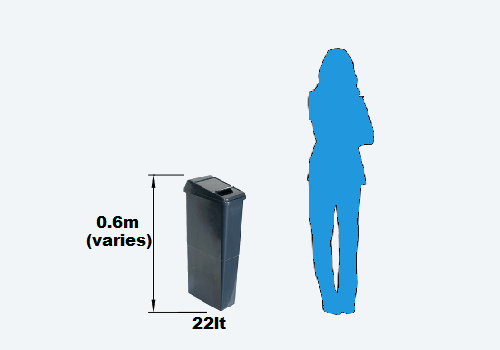 Our services include confidential paper disposal up to grease trap cleaning, among many others, and aside from sanitary bins. Furthermore, businesses can purchase our services on flexible, 30-day contracts. This means that you do not need to sign a long term contract that can hurt your business in the long run, depending on a number of factors.
Additionally, we also provide electronic invoicing or a direct debit option. This way, you will always know what you are paying for! And, we will deliver it to you with the highest of quality.
Various FAQ
In this section, we will address the various frequently asked questions.
Question Number 1: Would I Be The One To Buy The Bin?
Absolutely not! Waster prides itself in offering a complete service, meaning that you and your employees do not have to do anything else. We will do it for you!
Question Number 2: Is Purchasing A Sanitary Bin Service Worth It?
We can guarantee that you will find our services worth it!
"Waster offers all waste and recycling options from general waste to confidential paper disposal and grease trap services for small and medium Australian businesses. It can make sense to arrange all your services through the one supplier".
Question Number 3: What Are The Other Benefits Of Purchasing Our Service?
As we have already stated:
"The pricing plan that you will receive is fully inclusive and covers sanitary bins rental, collection, disposal and maintenance. You can rest assured that there are no hidden charges associated with your contract.
Top grade account management from Waster.com.au is also included in your plan. Waster prides itself on offering the best customer service and account management in the waste and sanitary services sector. Your invoices and payment processes will be provided through electronic methods enabling ease of payment and management".
Hygiene Services Suppliers: Conclusion
There are many factors on how businesses can maintain their washroom's cleanliness. This also includes having a sanitary waste management plan that aims to properly dispose of female sanitary waste.
Waster offers that service to you, among many others. Whether your business is based in Sydney, Melbourne, or Newcastle, we can surely reach you and offer our female hygiene bin collection services with the best prices there is in Australia.
After all, we offer one of the best environmental, washroom hygiene services there is, in terms of quality and pricing, so you can rest assured that if you did already avail our services, your toilets and other entities in the washroom are well-taken care of.