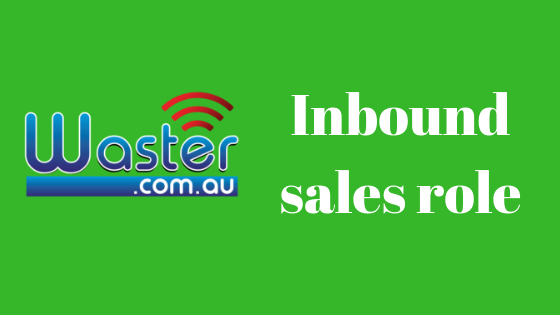 Inbound Sales / New customer Growth Specialist: Jobs With Waster
Inbound Sales Key Highlights
A dynamic sales, marketing and customer services role
Lots of variety, autonomy and opportunity to drive sales and growth
A successful internet start-up business – a market disrupter
A friendly team environment and a positive and open culture
Competitive salary
Full time role
Good 9am to 5.30 pm hours
Offices based In Arndell Park, NSW
Full training and development provided
Position summary
The business gets a constant stream of new leads daily – via email, online enquiry and phone calls. Your job is to help these leads become happy customers – we never hard sell – we always are there to help customers!
This role will focus on new customer sales from our marketing efforts. i.e. social media, customer analytics, sales admin, issuing quotes, following up leads and onboarding new accounts. This includes: discussing options (such as recycling and money saving options) with potential customers and follow up on leads
Key responsibilities
You will own the entire process for new customer sales from a warm lead – to a new customer roll out. Your role is pivotal to the daily functioning of the business and ongoing growth strategy.
You will be responsible for helping the Directors drive business growth, with a real focus on sales and new customers.
You will have team leadership accountabilities to ensure you are supported and the team and growth plans are on track.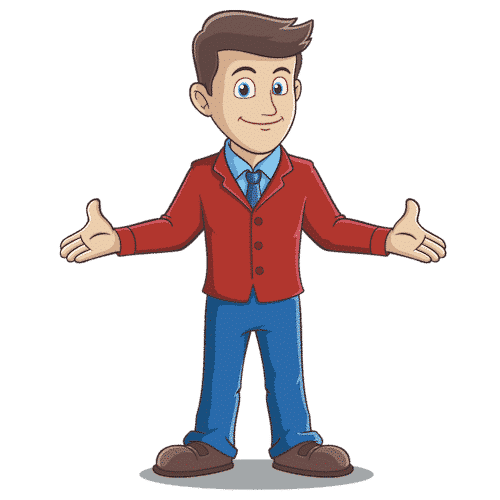 Daily Activities
Following up on quotes and leads
Running our user friendly CRM system for tracking leads and conversions
Explaining our environmental and waste services to potential customers
Being helpful to potential customers – and finding the best solution for them – helping them save money and boost recycling
Providing an exceptional level of customer service to ensure customers get the best outcome
Liaising with a wide variety of customers and suppliers via phone and email
Maintain systems and procedures
Understand our financial and profit model – understand how to quote for services and where discounts can be offered when required.
General administration duties
See customer set up through the entire life cycle – from warm lead to final account set up
Personal attributes / Measures of Success
Skilled at handling multiple different tasks at once, in a fast paced environment, ensuring all are completed accurately and on time, even if that means going the extra mile.
A real desire to help customers through inbound sales and provide excellent services – we are a customer service business!
Self-starter and personal drive – you thrive in an autonomous working environment
Have the ability to multi-task and keep track of a volume of tasks at once
Real team player – we work together and roll up our sleeves.
Excellent planning, organisation and follow-up skills
Attention to detail and accuracy
Open, positive and friendly – naturally want to understand what customers need and solve their problems with the best solutions
The drive and ability to make things happen
Key skills & abilities
Medium computer skills including Microsoft Office & Excel, Gmail, Drop box and various cloud based systems. We use Hubspot CRM.
Bubbly, professional phone manner and excellent communication skills
Passion for selling and speaking to new customers and understanding their needs.
Requirements
The ideal candidate for inbound sales will have previous experience working in a customer service or inbound sales admin team and with a diverse range of stakeholders.
Call centre experience is valued but not required.
You will possess a demonstrated commitment to customer service and excellent telephone etiquette with the ability to remain calm under pressure.
You will be highly organised and have exceptional data entry, communication and time management skills.
Intermediate skills using MS Office suite of products will be required.
Knowledge of how CRMs work will be an advantage – and how they can be used to grow and maintain a pipeline.
About Waster and inbound sales role
Described as "the Uber of waste", the Blacktown start-up provides low cost waste and recycling to small and medium Australian businesses. We help customers boost recycling and save money.
We work in modern offices in Arndell Park, Sydney, NSW – you are not involved in the smelly side of the business!
As a rapidly growing internet startup business with a strong marketing approach – we have a constant stream of new leads – via email, online enquiry and phone calls.
We believe in a positive work atmosphere and culture – as well as a positive experience for our customers.
You will be surrounded by a great team and industry experts who are always willing to help you learn the recycling and environmental industry and build a career in a industry which will always be needed.
Check us out at waster.com.au or read an article on us in the Sydney Morning Herald.
Apply now on Seek.