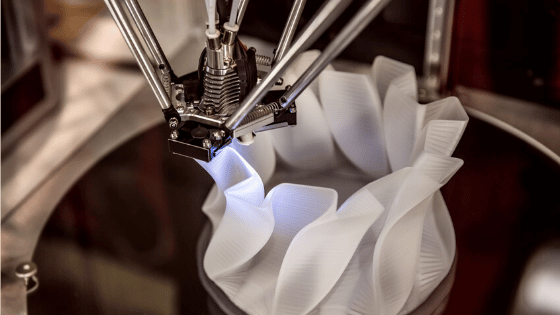 Is 3D Printing Material Recyclable? ♻️ – Recycling 3D Printing Plastic
Is 3D Printing Material Recyclable? ♻️: Contrary to popular belief, 3D printing has been around for a while now.
Invented in the 1980s, people coined the term 3D printing as a substitute for Stereolithography.
Fast forward to today, and we already improved it to the point where it proves to be an innovation of some sorts. This includes prostheses devices, implants, medicine and more advanced materials!
But I don't want to focus too much on that. As stated, we will discuss if 3D printing material is indeed recyclable or not?
---
>Download Now: Free PDF Business Owners Guide To Commingled Recycling Bin Services
---
As we all know, almost everything generates waste, even 3D printing. Let's get further into the topic and shed some more light into it.
But before that, do you have any ideas in recycling innovations to expect in the future? If not, read our blog about what changes to expect in recycling for more information.
A bit about Waster
Before I continue with the main topic at hand, let me first discuss with you Waster.
Waster is an innovative solution for all your waste management and recycling needs. Waster enables small and medium businesses in Australia access to the lowest and cheapest prices available in bin collection. Furthermore, we require NO lock-in contracts, no unjustified rate increases and no hidden costs.
Click on the blue button to learn more.
Now, let us continue with the topic!
Is 3D printing material really recyclable? What you need to know
Surely, Waster can help in informing you on how you can deal with your 3D printing material waste and ensure proper recycling!
I mentioned earlier that every product here on Earth produces waste, and let me tell you that the 3D printing process is no exception. You might have been thinking "What kind of waste does 3D printing produce?" and ultimately leads you to the question "Is 3D printing material even recyclable?"
To put it into perspective, let me first discuss with you what rapid prototyping (RP) is, as I find it a vital thing to learn in comprehending how recycling 3D printing works.
In particular, it is a way to quickly improve prototype items before the production process.
They pointed out that rapid prototyping provides a "quick and cost-effective way to turn great ideas into successful products".
Well, I beg to differ, especially on the part where they said that rapid prototyping is cost-effective.
3D printing: cost-effective claims
Consider this, how much rapid prototyping needs to be done in order to turn ideas into effective products ready to be shipped and sold in the markets?
First of all, prototyping means the iteration of parts or products as a whole, usually to ensure the quality and safety of the product.
What does that say? As we can all see, it implies that before a product is perfected and a final version is decided, it first goes through many prototyping practices.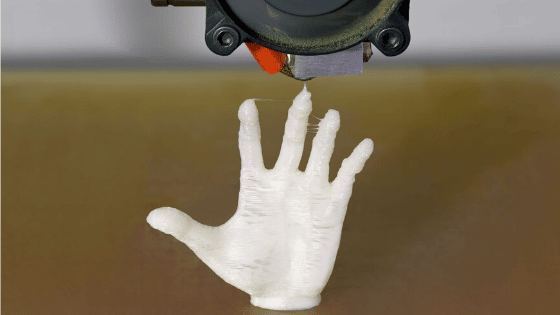 How long does it take for a final version of a product to be decided? Usually, it takes months or even years before perfecting a final product. That just means the materials used in the prototyping stage can be considered plenty, or even excessive, so to speak.
As a result, 3D printing generally results in so much waste produced.
For this reason, we have to weigh in the options on what we should do with the waste produced in 3d printing. What can we do about it?
Why not recycle 3D printing materials? Is that even possible? Is it as possible as recycling bottle tops? Let me answer it for you with an ooh-so sweet yes!
Is 3D printing material recyclable? Tips and examples
Now that we know 3D printing materials are recyclable, let me share with you some wonderful insights and information about recycling 3D printing materials.
Two types of plastics exist, namely thermosets and thermoplastics.
Basically, every 3D printing material is considered as thermoplastic, achieving their form after being heated past their melting temperatures.
Unfortunately for us, kerbside recycling programmes do not collect 3D printing materials. ASTM International Resin Identifier Codes classified them as "Type 7" plastic, meaning you can't just throw them in recycling bins.
Presently, Environment Minster Sussan Ley launched a microfactory at UNSW Sydney that turns discarded plastics into high-quality 3D printing material filaments.
"Innovations developed at UNSW's Centre for Sustainable Materials Research and Technology (SMaRT) also include turning contaminated and mixed plastic into furniture products and into revolutionary 'VitaketsTM' used in making steel," Ms Ley stated.
Spearheaded by Professor Veena Sahajwalla, the microrecycling technology allows establishments to build modular recycling solutions which can be adjusted according to the demands' status.
So… is 3D printing material recyclable? High school kid's innovative solution says it is!
DCycle, a closed-loop recycling programme, aims to collect 3D printed material plastic waste and convert it into usable spooled filament.
Third year Mechanical Engineering student Daniel Williams created and innovated this programme after "seeing the waste plastic taken off these 3D printers chucked in the bin".
"I bought my own 3D printer once I graduated and I realised that it is quite a big problem and then I learnt about all this machinery I could purchase and actually convert it back into it.", he added.
The program involves six steps:
Waste – collect all the waste plastic.
Shred – shred waste plastic into smaller pieces.
Extrude – heat plastic and uses an auger to extrude processed plastic into filament.
Spool – wound recycled filament onto a spool.
Check – do a quality check to ensure suitability for use.
Print – finished product, ready for 3D printing use.
IMPORTANT NOTE: If you have any queries, contact [email protected] for more information.
Conclusion
You read all of that right, 3D printing materials can be recycled!
I know some of you readers right now make lots of 3D printed objects, either because of work or because of personal reasons.
In the event that you made too much of them, please ensure that you coordinate with the proper personnel or facilities to process and recycle your discarded 3D printing materials.
Waster: here to collect your waste!
Waster promotes the idea of recycling 3D printing materials.
Correspondingly, we vow to help you with all of your waste management and recycling needs.
To know more about our pricing and services, please check out our waste recycling shop and find what your business needs!
Check out our blog on the future of waste management also for insights on what the future will look like from a recycling perspective!
Call 1300 WASTER (1300 927 837) or enquire at [email protected] now!