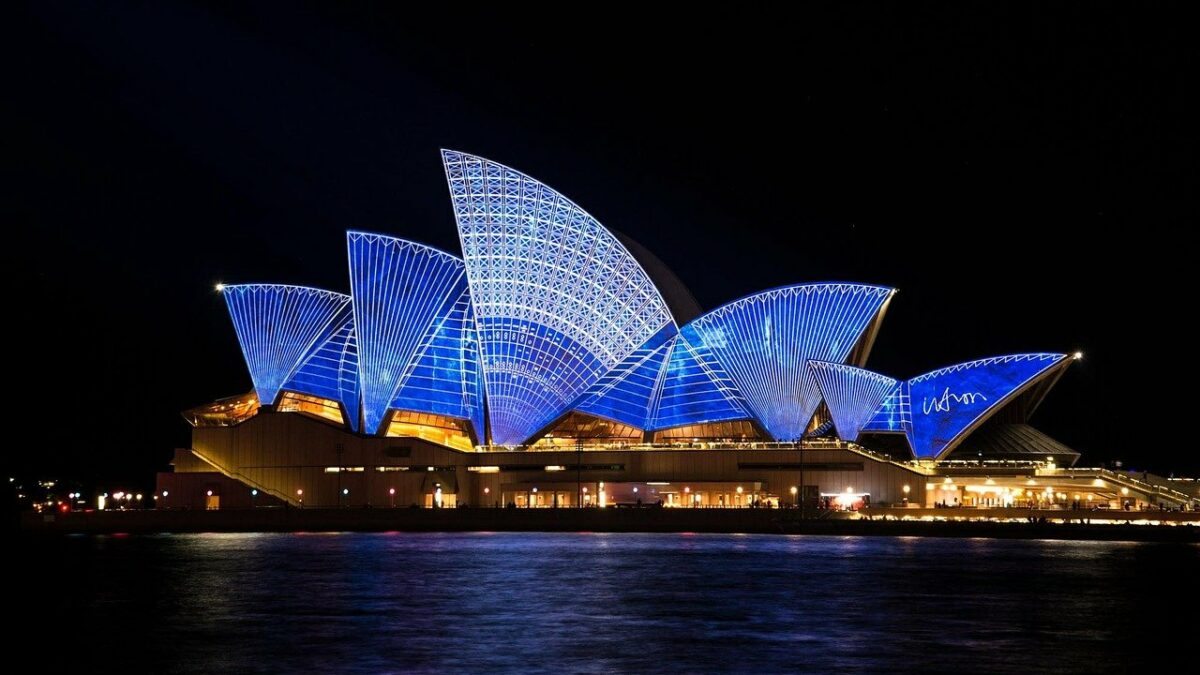 Keep Australia Beautiful 🇦🇺 – Stuff You Need To Know
Keep Australia Beautiful 🇦🇺: Soon, the Keep Australia Beautiful week will commence and will once again campaign for the environment's protection. I have not been this excited since Earth Day! So in this blog, we will shed some light on what this particular campaign, what they do, when they started and more. Keep reading to learn more.
When you think about the most beautiful countries in the world, what usually comes first or second into your mind? Is it Italy? Greece? Norway? Or, is it Greenland and Finland? Whatever came first to your mind, know that you are always right. Every country has its own uniqueness and beauty.
Australia, in particular, is not too far behind the previous countries I have mentioned in terms of beauty. Places such as the Opera House and Bondi Beach in Sydney, the National Sports Museum and Royal Botanic Gardens in Melbourne and a whole lot more have established Australia as a must-go-to place for tourists all over the world.
I do not think I am crazy when I say that Australia is one of the most beautiful places in the world. Aussies should do all that they can to keep it that way. Of course, this includes maintaining its cleanliness to maintain its shine. For quite a long time already, Keep Australia Beautiful has been going at it to keep the environment safe, clean and sustainable.
---
>Download Now: Free PDF Business Owners Guide To General Waste Bin Services
---
A bit about Waster
Before we go further discussing Keep Australia Beautiful campaign, let me share with you more information about Waster.
We here at Waster provide you with innovative solutions for you and your business's waste management and recycling needs. Furthermore, we provide flexible, 30-day contracts instead of the typical lock-in contracts, which proves to be better.
Click on the blue button to learn more.
---
READ: Inner West Bin Collection 🗑️
---
More on the Keep Australia Beautiful campaign
First of all, what is this campaign and when did it all start?
Essentially, Keep Australia Beautiful gives communities, businesses, schools and the normal Aussie citizens the opportunity to make a difference and help the environment. This campaign has been doing this since 1968, the year where it all started.
Australia did not have a campaign similar to this before. Keep Australia Beautiful is the first of its kind: a sustainable and anti-litter campaigner. Ever since, they have worked not just by themselves, but also with others so that we can all live more sustainably through raising awareness.
For over half a century, Keep Australia Beautiful has continued working with various communities to keep Australia, of course, beautiful! In addition, they have inspired old and new generations of people to do their part and take action – all to protect the environment that the future generation can enjoy when the time comes.
"A little-free and sustainable Australia" – sounds very pleasing, am I right?
More on their objectives
This campaign basically has a number of objectives it wants to achieve. The objectives are as follows:
To
lead, influence and advocate for environmental sustainability
honour achievement in environmental preservation
provide support through education, innovation, engagement and research
deliver effective partnerships and programs that benefit the environment
Keep Australia Beautiful in NSW (KAB NSW)
NSW also participated and adopted the campaign in 1975. It is basically NSW's "premier organisation for litter reduction and environmental sustainability." This campaign has worked and engaged with lots of people which includes individuals, students, organisations, businesses and the government in taking care of the environment.
Basically, KAB NSW led the way in emphasising the importance of a clean and sustainable environment in New South Wales.
They currently orchestrate a number of core programs. Below, we mention some of them.
Sustainable Communities and Cities
Two of their most well-known program awards are the Sustainable Communities – Tidy Towns and Sustainable Cities awards. These awards have been running for quite some time now – since 1981. Essentially, these program awards encourage, recognise and reward various local communities, councils, businesses and schools for their very helpful efforts to reduce rubbish in the streets, increase recycling and make their own local environment beautiful.
The Annual Litter Congress
Another well-known program that Keep Australia Beautiful NSW has is the Annual Litter Congress. This litter conference shares successful projects, research, knowledge and best practice in the area of litter prevention, management and anti-littering strategies.
Other programs
KAB NSW also has other available and helpful programs such as EnviroMentors® sustainability education service and an annual charity dinner that helps schools, reach every corner of NSW and covering a full suite of environmental modules and brings together business, local government, corporates, community groups and industry, respectively.
Keep Australia Beautiful Week
As I have mentioned above, Keep Australia Beautiful Week is coming on 16-22 August 2021!
This year's Keep Australia Beautiful Week focuses on a pledge to reduce, reuse and recycle plastic to prevent it from becoming litter and causing harm to the environment. In other words: Australia's 7 Day Plastic Pledge.
Plastic waste has been a problem here for quite some time now (refer to our China waste problem blog) because of its bad traits such as basically being immortal and giving complications to animals that accidentally consume it. In fact, did you know that it can take 500 years or even more for plastic to decompose!
So Aussies have to do their part and protect the environment. But knowing their resilience, they will surely take on the challenge.
Conclusion on Keep Australia Beautiful
Australia will only continue to become more beautiful if we keep fighting for it. Let us all do our part and pick up the litter, throw it to where it belongs and most of all, protect the environment!
Contact Waster today for your waste and recycling needs!
Are you a business in need of waste and recycling bin services?
If so, please call 1300 WASTER (1300 927 837).  You can also email us at enquiries@waster.com.au if you have any further questions. Find the best deals in terms of waste and recycling pricing and services!