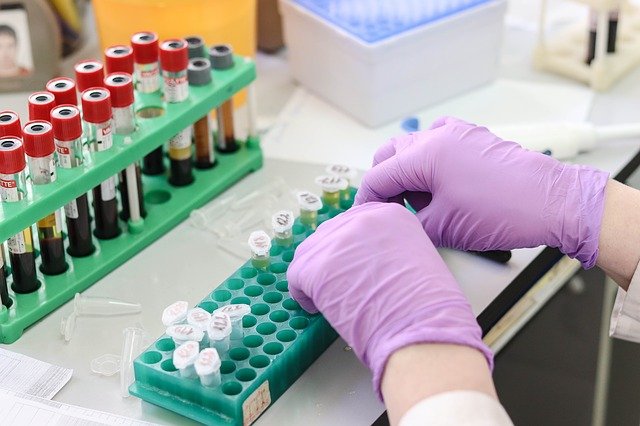 Laboratory Equipment Recycling 🧪
Laboratory Equipment Recycling 🧪: As a kid growing up, I loved watching Dexter's Laboratory before going to school. It was my clear-cut favourite of all cartoons because I just found it uberly cool having a huge laboratory hidden inside an otherwise small home.
Along with that, I also loved seeing the various test tubes Dexter holds when he tries to experiment on something. Ah, how time has flown by. This made me feel old!
---
>Download Now: Free PDF Business Owners Guide To Commingled Recycling Bin Services
---
But enough about me; let us focus on the laboratory equipment. Did you know that those equipment are actually plasticware and not pure glass (something I previously thought otherwise)? Pipettes, centrifugal tubes, microcentrifuge tubes, and culture tubes are just some examples you can see in a typical laboratory setting used by practitioners of science (e.g., biologists and chemists ).
The main question here is the equipment's recyclability. Can we recycle this plasticware equipment? If so, where can we send them to? Waster has the answer here. Read on to learn more.
A Bit About Waster
Before we discuss laboratory equipment recycling, let me share with you more information about Waster.
We here at Waster provide you with innovative solutions for you and your business's waste management and recycling needs. Furthermore, we provide flexible, 30-day contracts instead of the typical lock-in contracts, which proves to be better.
Click on the blue button to learn more.
---
READ: Fabric Scrap Recycling 👚
---
All About Recycling Your Laboratory Equipment
Waster has recently provided you with a number of options to recycle your "unrecyclable" waste. In the same fashion, we will discuss how you can recycle your rigid laboratory plastic equipment.
Through our offered TerraCycle boxes, you can ship off your laboratory equipment and subject them to recycling relatively easy. To point out, a step by step process is involved in which we first provide you with a Zero Waste box. Learn the process by reading the following sections.
Unaccepted By Many Facilities
For a business with rigid laboratory plastic equipment, you may have already tried contacting different facilities for your waste's recycling but to no avail. The reason most recycling facilities would not accept this is because of it being "unrecyclable". Note that this is due to it being plasticware composed of plastic materials.
What usually results is the waste being sent to landfills, which should be prevented as much as possible.
So, TerraCycle has created this recycling program to combat this as a solution. Waster offers to you TerraCycle's Zero Waste Box for centrifuge tubes and rigid laboratory plastics.
Laboratory Equipment Recycling Box
Laboratories or a business of similar nature wherein they use rigid lab plastic equipment now have the option of shipping off their waste to TerraCycle. You can inquire with Waster for the TerraCycle Zero Waste Box service. Put the centrifuge tubes and rigid laboratory plastic equipment inside the box for later shipping and recycling.
As our customers and readers alike already know, we offer a wide variety of TerraCycle "Zero-Waste" recycling boxes that can fit your business's needs. Recently, Waster has recently added more products available which include centrifuge tubes and rigid laboratory plastic equipment. We will discuss below the easy process you need to do to ship them off to TerraCycle.
View the Centrifuge Tubes & Rigid Lab Plastics – Zero Waste Box highlighted here.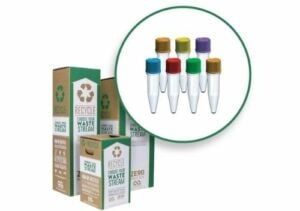 Shipping Process
Shipping off your fabric scraps for recycling is fairly easy. Once you get the box from us, here is what you should do to ship it off to TerraCycle:
Pick the box size you want to purchase – either small or medium for centrifuge tubes and rigid laboratory plastic equipment waste.
 Only put the appropriate type of waste here. In this case, recycle any brand and type of rigid lab plastics including centrifuge tubes, plastic bottles, trays, vials, and beakers. We will discuss more details with you through our statements below.  
After you filled it up with the appropriate items, you can then ship the box to TerraCycle. Use the pre-paid shipping label affixed to the TerraCycle box. Rest assured that your sent items are recycled properly and safely.
Also, for you to ensure the proper recycling of your sent waste, remove all the excess or unnecessary products. If you plan on washing them beforehand, make sure to let them dry to prevent damaging the box.
Items You Should Not Include
Make sure you send the right items for your centrifuge tubes and rigid laboratory plastic equipment's proper recycling. Failure to do so will result in your waste not getting recycled.
Please do not include organics, broken glass, bio-medical waste, expired medication, contaminated rigid lab plastics, pesticides, paint, batteries, pressurized canisters, or medical sharps in any of our boxes.
How Does TerraCycle Recycle The Collected Waste?
Once TerraCycle receives your sent waste, they will either mechanically or manually separate them into metals, fibres, and plastics. They will smelt the metals for recycling purposes.
As for the fibres, TerraCycle can either choose to recycle or compost them.
Finally, the plastics then undergo a process called extrusion and pelletization that is then moulded into new recycled plastic products.
Quick Summarisation Of Laboratory Equipment Recycling
You can now easily recycle your laboratory equipment with relatively minimal stress with the help of TerraCycle. Not only do they recycle lab equipment, but they also offer programs for other types of otherwise "unrecyclable" waste. Examples include recycling safety equipment/protective gear and straws.
Contact Waster now to participate in the program. Not only will it help your business save money, but doing this sustainable program will help you do your part in saving the environment! Enquire now to learn more about the program.
For Your Other Waste Management And Recycling Needs
If you're looking for recycling bins, check our waste recycling shop and find the best deals in terms of pricing and services.
Also, please call 1300 WASTER (1300 927 837), or email us at enquiries@waster.com.au if you have any further questions.