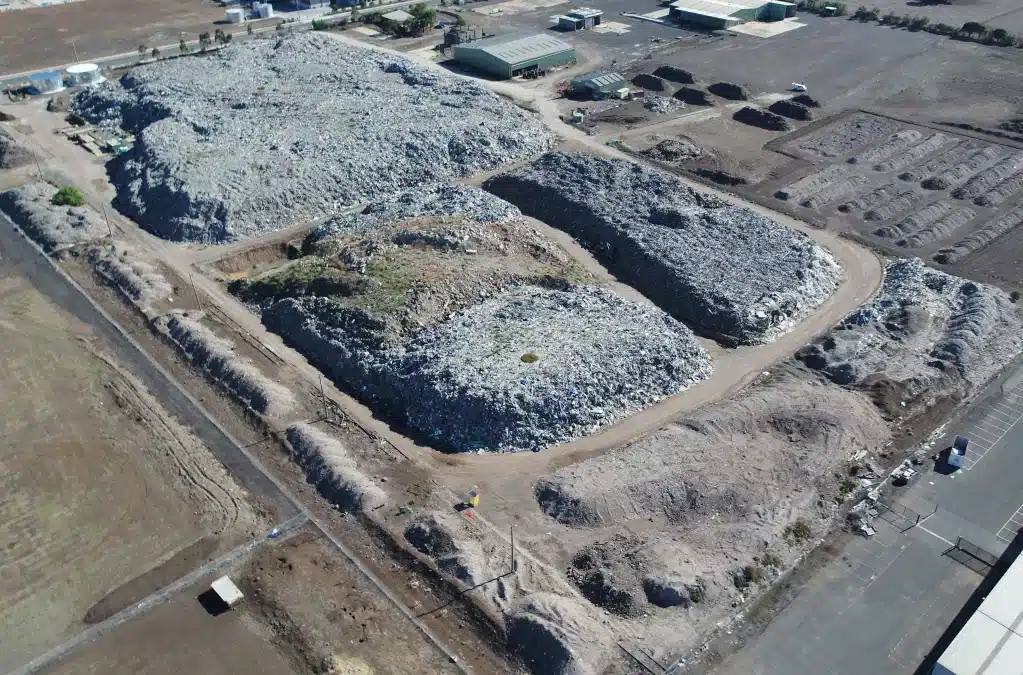 Lara Rubbish Tip Clean-Up A Success After 3 Years, Costing Around $71 million 🧹
Lara Rubbish Tip Clean-Up 🧹: After 3 years, the once-dangerous stockpile of flammable rubbish in Lara near Geelong is no more! See what events transpired that ultimately led to the total clean-up of Lara's infamous rubbish tip. Continue reading to learn more.
It finally happened!
The current waste and recycling world of Australia leaves much to be desired. But Lara, a place near Geelong, has something to say about that.
After three years of hard work, they have finally done the once-dubbed 'impossible' and completely cleaned up the mountain of dangerous, highly-flammable rubbish at 300-400 Broderick Road, Lara which started all the way back in 2013, ending this gruelling, 9-year reign of waste.
Below, we take a look at the events that transpired and key details over the last 9 years to see how both the authorities and taxpayers managed to cut down this waste-mountain fire hazard. We suggest that you continue reading to learn more.
Who are we? What do we do? Learn more about Waster
Before we go further with the latest news, which is Lara's rubbish tip clean-up and how this came about, let me share with you more information about Waster.
---
>>Download Now: Free PDF Business Owners Guide To General Waste Bin Services
---
We here at Waster provide you with innovative solutions for you and your business's waste management and recycling needs. Furthermore, we provide flexible, 30-day contracts instead of the typical lock-in contracts, which proves to be better.
Click on the blue button to learn more.
---
READ NOW: Where Can I Find Cheap Bin Hire Near Me? Waster Can Help! 🗑️ 
---
Lara rubbish tip clean-up: the events that occurred
Last 2019, both the Geelong council and residents fought a recycling centre that turned into an illegal, massive waste stockpile for 6 years. It all started in 2013 when the Geelong council allowed the now-inoperative C & D a temporary permit for a small recycling centre.
However, C & D's director Davide McAuliffe, who died 2 years ago, decided to use this site located in Lara as an illegal rubbish tip instead of actually recycling the waste materials sent there. This, of course, caused both the council and nearby residents to intervene and complain, respectively.
During that 6-year span of stockpiling highly-flammable waste,  the Geelong council sent out numerous enforcement and court actions to cease the company's operation.
But unfortunately, the site had already collected a mix of construction and demolition waste before the authorities intervened. At its peak, the illegal waste dump at Lara stood a dumbfounding 20 metres tall with a volume of 286,000 cubic metres.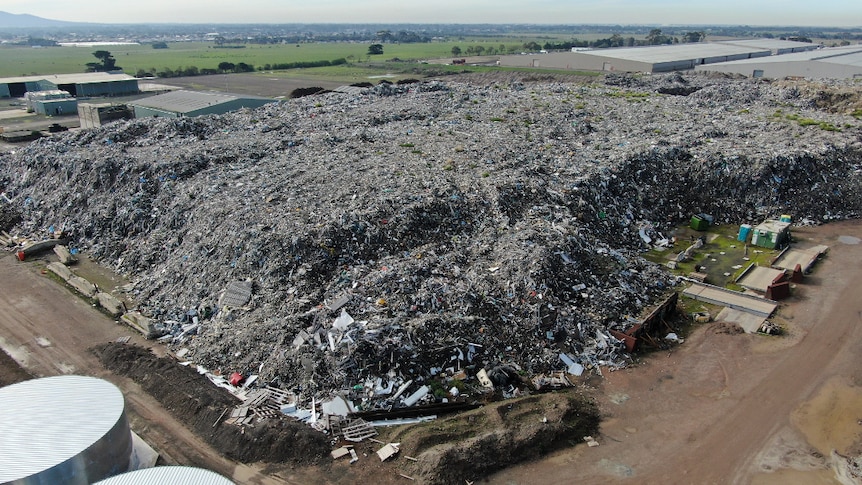 The pile of rubbish at Lara included timber, soil, brick, concrete, plastic, glass and ceramics.
It took 3 years and $71 million dollars that came from the taxpayers before the total clean-up of Lara's rubbish tip, which required the combined forces of the City of Greater Geelong, Fire Rescue Victoria, Victoria Police, WorkSafe, and the Environment Protection Authority.
"The stockpiles of waste posed an unacceptable risk to human health, safety and the environment in the event of a fire," EPA chief executive Lee Miezis said.
As a result, the EPA succeeded in removing all waste from the site.
Lara rubbish tip clean-up: how was the waste cleared?
Although the Lara stockpile was successfully cleared after a few years, not a lot of it was recycled. The majority of the waste was recyclable, but only 10 per cent managed to be, mainly due to asbestos contamination. As a result, the governing bodies decided to send the polluted materials, which also included the soil, to offsite, licensed landfills.
As for the timber, they were processed and cut down into 26,000 cubic metres of mulch. 85 per cent of that much was recycled for growing vegetation. The remaining timber that was unable to be turned into mulch was sent to landfill, instead.
To protect both the community and the environment from the Lara rubbish tip clean-up, the Victorian EPA placed a number of controls to reduce impacts from the site, which included the following:
high volume water and fog cannons, to wet the pile down
exclusion zones set up for all works
personal protective equipment for all employees
air quality monitoring along all fence boundaries
additional monitoring at exclusion zones and within the work area, monitored by an independent occupational hygienist
truck washing including a wheel-wash system for vehicles leaving the site.
In addition to these controls, the waste was:
removed from the site in EPA permitted trucks, in line with WorkSafe controls
transported to landfills licensed to accept asbestos-contaminated material
tracked to its destination by EPA.
Additional info
The EPA adds:
"Works were continually assessed and managed onsite to control any potential dust being produced during the works.
"We had security monitoring at the site 24/7 with CCTV and thermal image cameras.
"A traffic management offsite impact assessment was conducted. Pre-determined transport routes were designed to avoid vehicles driving through residential or high-use areas that may impact the community.
"Noise assessments were also conducted.
"An independent fire engineer worked with us to provide oversight related to fire and emergency management.
"We worked with the contractor onsite to make sure that they work safely and with minimal impact to the local community, businesses and environment."
The recycling centre C & D did not do its job and, instead, created a highly-flammable waste pile, whilst leaving behind a financial disaster. The governing bodies are seeking to recover as much as they of the $71 million-dollar bill paid by the taxpayers. We will see the final cost of the Lara rubbish tip clean-up project in the coming months.
Contact Waster right now for your waste and recycling needs now!
Does your Australian-based business need waste and recycling services? If so, then you have come to the right website!
Please call 1300 WASTER (1300 927 837).  You can also email us at info@waster.com.au or enquiries@waster.com.au if you have further questions. Find the best deals in terms of waste and recycling pricing and services!