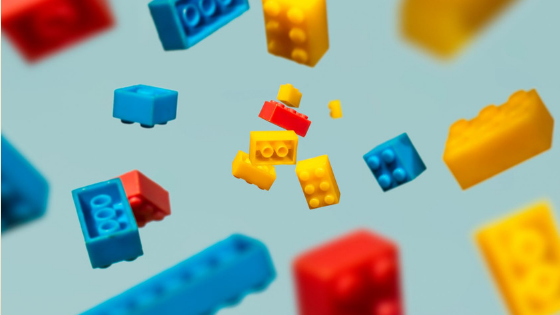 Lego Recycling Australia ♻️ – Are They Recyclable Or Go To Landfill?
Lego Recycling Australia ♻️: Who doesn't love Legos, right? Kids and adults alike still play with this worldwide popular toy today.
Invented in 1932, all people still regard it as the most famous toy of all time. According to their official website, Lego comes from the Danish words "leg" and "godt", which when put together, means "play well." According to Time Magazine, Legos are the number 1 most influential toys of all time, beating the likes of famous toys like Rubik's Cube and NERF.
What makes this toy so incredibly famous? Well, let us look further into it. What if you grew tired of them? Can they be recycled? Let us discuss that in the following subtopics.
---
>Download Now: Free PDF Business Owners Guide To Commingled Recycling Bin Services
---
Why is Lego so famous?
Before talking about Lego recycling in Australia, let us first talk about the fame that it acquired through the years.
You might be wondering "What makes Lego so famous?" Well, I'm here to share just that. Kids and adults both love Lego. It doesn't matter what age you are – you just love them so much!
Kids started using Lego – as one of their first toys – and then graduate on to more complex plastic shapes. Luckily, the Lego company made much more complex Lego pieces for adults to work on. From the Star Wars Millennium Falcon to even the Taj Mahal, there are so many set pieces that you can choose from to challenge your brain.
Second, they are a much better alternative for kids to play than video games. What would you rather choose as a parent, a video game where some of them promote violence or an educational toy that challenges and improves your child's brain?
They are also unisex. Either male or female can play them. Parents won't have a problem thinking about what toy they should buy for their children.
Lastly, they always partner up with the most famous franchises! Star Wars, Marvel, DC, and Harry Potter and so much more! They add so much to the "coolness factor" that the Lego franchise already has. They even have a very successful movie series!
But like any other things, some people will eventually get tired of them. The question is "What should I do with them if I've already gotten bored with Legos?" Well, you could either pass them on to others or recycle them, maybe? Is Lego recycling in Australia even possible?
Lego recycling Australia
According to the official site of Lego, recycling is very much possible! They stated that "we recommend passing them on to someone else."
According to this article, Lego has partnered up with Replay along with 2 other NGOs that will distribute donated Lego recycling Australia to classrooms and kids in need. You just have to put them in a box, label them, and prepare to ship them away.
Pass it down to your children if possible, as opposed to disposing of it. This also helps as it removes the idea of buying another set of Lego, therefore reducing the carbon print produced by you.
Don't have children to pass down to? Well, you can choose between many options – your niece, nephew, grandchildren, cousin, or even your neighbour who would wish to play your old Lego pieces.
As for the Lego bricks that didn't make the standards, they are ground down to make new pieces of Lego bricks. They also said that if your Lego recycling in Australia bricks are already worn out, they can be recycled with the rest of your household plastic.
Recycling method
As for the recycling method, it is important to note first what Lego bricks are made out of. See our blog on green waste collection here.
Originally, Lego is made from acrylonitrile butadiene styrene – or ABS for short – it's a thermoplastic polymer broken down into three monomers. One for its strength, one for resilience, and the last one for its shiny, hard surface.
It is a type 7 plastic, which can be classified as "other" plastic. Many toys made of plastic are also within this category, and they are all difficult to recycle – some even forcing these items to go to landfills, which is bad for the environment. Read about how much recyclable materials end up in landfills here.
Lego recycling Australia: Lego's answer
Luckily, Lego has come up with a way to deal with all of these issues!
They have been developing their bricks to be more environmentally friendly. Just last year, Lego released their products that are made of sustainable bioplastics. By 2030, expect that Lego recycling Australia bricks will be completely sustainable by then.
The plastic that makes up the Lego pieces are manufactured using sugarcane ethanol, a plant-based polyethylene.
As stated by then Lego president and CEO Kjeld Kirk Kristiansen, "Our mission is to inspire and develop the builders of tomorrow," along with the statement of, "We believe that our main contribution to this is through the creative play experiences we provide to children. The investment announced testament to our continued ambition to leave a positive impact on the planet, which future generations will inherit."
Lego recycling in Australia looks to hold on to its promise. Just a month ago, they opened up a new campus in Billund, Denmark that is focused on sustainability. Builders covered the roof of the parking garage with more than 4,000 solar panels to supply half of the energy of the newly-built campus.
Their actions will surely inspire many to be more conscious of the environment.
Waster's zero waste box: here to help you with your toys' disposal
It was mentioned here that certain types of plastic waste are deemed non-recyclable by others.
Well, as a company that promotes responsible waste management, Waster is here to help you with that!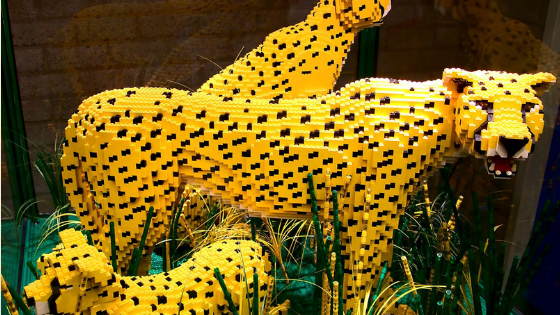 Waster has teamed up with TerraCycle to provide recycling solutions for hard to recycle waste, including discarded toys such as the Lego ones! Please take a look at our Zero Waste Box specifically designated for toys here.
So, for all of you who went to this blog and asked: "Is Lego Recycling in Australia possible?" You just got your answer! – with Waster, any kind of waste disposal is possible!
Looking for other recycling solutions? Have a look at our website here, contact 1300 WASTER (1300 927 937), or enquire now at info@waster.com.au
Waster: waste management for smart businesses.