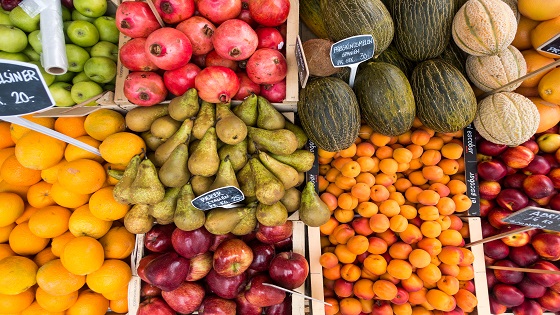 Love Food Hate Waste: Fight Food Waste!
Love Food Hate Waste: Everybody here already knows that eating is one of the most important things that a human does in his or her lifetime.
We can't live without food, that much is obvious. Food provides us with the necessary nutrients and energy we need every day to grow, work, play, and think.
Food also contains vitamins, carbohydrates, proteins, fats, and minerals necessary for our physical and mental health. 
Need I say anything else to emphasise food's importance to us? No, because I know that you already know all of these.
Having said all of that, why do we still waste food up to this day?
Just in Australia, according to OzHarvest, did you know that 20 billion dollars worth of food gets wasted each year? If that isn't enough for you to worry, then did you also know that over 5 million tonnes of food gets sent to landfill?
What steps should we do to avoid, or at least reduce food waste?
Fortunately for Australians, a programme called Love Food Hate Waste currently helps in fighting off food waste.
Let me further elaborate on what Love Food Hate Waste is all about.
A Bit About Waster
Before I continue with the topic of Love Food Hate Waste, let me first introduce to you Waster. Waster is an innovative solution for all your waste management and recycling needs.
We provide high-quality services for small and medium business throughout the metro regions of Australia, minus the lock-in contracts and absurd rate increases.
Click the blue-button to learn more.
Read more: See blog on edible containers.
Now, let us continue with the main topic.
Why Do People Waste So Much Food?
Sometimes I wonder, "Is it that hard to stop food waste?" Apparently, for many of us people, it very much is. After all, we are only humans. We make irrational mistakes, and wasting food is one of them.
One main reason food waste exists is because of package labelling. Some people get confused by use by and best before dates. The confusion leads to many people throwing food even if the food being thrown is still edible.
In a The Guardian blog, they interviewed Martin Taylor, managing director of Sharpak, whether he felt the supermarketing industry was innovating packaging. He told them that his clients were: 
"Committed to reducing food waste and they realise that packaging plays a large role in ensuring food is maintained at the highest quality. Without the support of the retail industry, we would not be able to manufacture meat packaging which has the potential to counteract the large scale waste of food across Britain."
He also said, "The packaging industry must demonstrate exactly how it can drive home the importance of reducing food waste. For example, offering packaging which enables consumers to reseal their fresh meat products will drastically increase fridge life, and tray design which allows easier freezing of meat packaging can offer simple portion control measures".
Thinking about all of these, it makes me sad and disappointed that some people have the luxury to throw away food while many others are starving.
 Love Food Hate Waste: Wasting Food At Home
Everything always starts at home, even food waste. In Britain, an estimated 4.2 million tonnes of edible food gets wasted every year. 
Food management also plays a huge role in this. Due to deprivation and scarcity of certain food, some people result in bulk buying.
What do I mean by bulk buying? That means buying more than what you need. 
In this case, some of the excess food you buy don't even get the chance to be consumed and are disposed of, as a result. 
Having said all of these, how can we average citizens do our part in maintaining food sustainability. Let me present you some ways [on how to properly manage food]: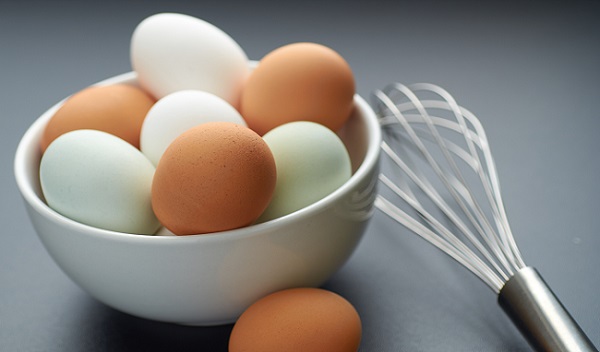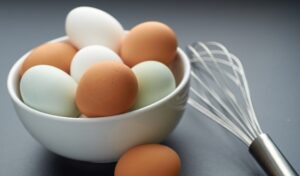 Shop wisely. Get what you only need

 – I can't stress this enough! Only buy what you need. As much as possible, don't overbuy food in the grocery.

Manage your food in the fridge properly

 – separate old food from newly bought ones. Practice the "first in first out" principle. This involves putting old food in front of your bridge so that it gets consumed first.

Know the labels

 – as I've already discussed, foods with best before dates label can still be consumed even after passing the designated date, as opposed to use by dates. 

 

Don't cook too much food

 – got any friends or relatives visiting your house? Manage your ingredients carefully. Only cook what your visitors can eat.

 

Compost your food

 – dispose of discarded food properly. Let it break down and compost the right way. Turn it into fertilizers for your garden. 
Love Food Hate Waste: Food Waste In Australia
"What happens when a bunch of smart Inner Westies and the NSW Government put their heads together to create a project that saves food from landfill AND helps people facing food insecurity?"
Problem solved by Love Food Hate Waste! It aims to divert food from going into landfill by collecting and donating them.
Love Food Hate Waste includes the NSW territory, licensed from the UK's Waste and Resources Programme (WRAP) campaign. Aside from NSW, it is also managed by Sustainability Victoria, Brisbane City Council, WasteMinz New Zealand and Metro Vancouver.
In fact, it helps businesses and other organisations to better understand and prevent – or at least reduce – food waste. It also gives them a choice to donate unwanted food to needy people.
They also provide grant fundings and deliver Love Food Hate Waste programmes to households and businesses in the community.
Read more: See blog on compostable food containers in Australia.
Conclusion
We still have long ways to go before we truly achieve an environment wherein food waste gets completely eradicated.
Luckily, programmes like Love Food Hate Waste exist to properly manage food and avoid it getting wasted and going into landfill.
Waster's Take
Here at Waster, we support the "fight food waste" campaign. Food waste in Australia needs to be reduced, that much is sure.
Take a look at our waste recycling shop and avail of the most suitable bin hire for your business.
For more information, call 1300 WASTER (1300 927 837) or enquire at [email protected] now.