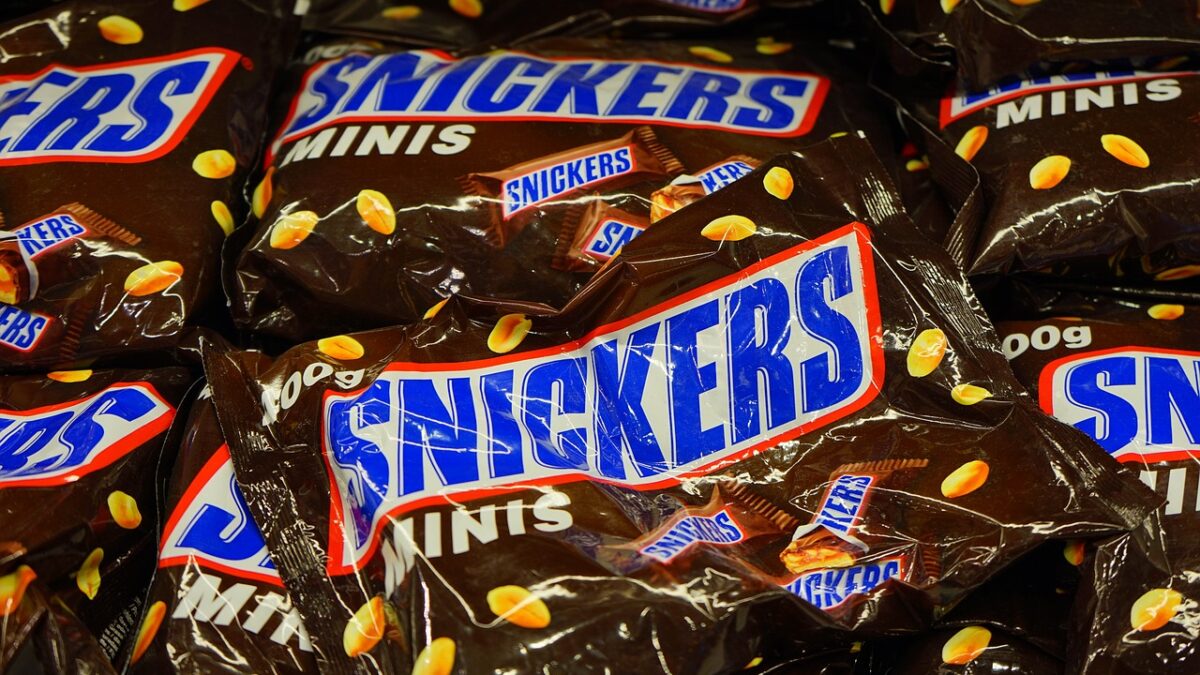 Mars Wrigley News: Switching From Plastic To Paper-Based Packaging 🍫
Mars Wrigley News 🍫: Do you know something that's sweeter than any chocolates in the world? For us, that is, of course, having a better and more sustainable environment! Mars Wrigley recently announced their switch from plastic to paper packaging. We tackle more below.
Watch out, folks! Your favourite candy bar's packaging in the very near future can now be recycled. There is certainly a first for everyone, even for a worldwide-scaled company such as Mars Wrigley. The company behind some of your favourite chocolates will make the switch from plastic to paper packaging come April 2023.
This is certainly good news at the start of the year, as we have already had a history of poorly dealing with our plastic waste in the past. According to the Australian Government, we use around 70 billion pieces of 'scrunchable' plastic such as food wrappers or packaging each year. Unfortunately, of the millions of tonnes (3.4 million tonnes used by Australians in 2018-2019) of plastic waste produced and used yearly, we only manage to recycle 13 per cent of it. The rest of it gets sent to landfill.
Going back to Mars Wrigley, the company's first-time switch from plastic to recyclable paper-based packaging is in line with similar big-time brands making similar changes. Mars Wrigley says that it 'recognises we have an opportunity—and a responsibility—to act now to create a future with more sustainable packaging.'
Below, we cover more on this significant piece of news from Mars Wrigley, so we suggest that you stick around and read on to learn more.
Who is Waster and what does it do for businesses?
Before we go further and cover the latest news on Mars Wrigley switching from single-use plastic to fibre, pulp and paper-based packaging, let me share with you more information about Waster.
---
>Download Now: Free PDF Business Owners Guide To Commingled Recycling Bin Services
---
We here at Waster provide you with innovative solutions for your and your business's waste management and recycling needs. Furthermore, we provide flexible, 30-day contracts instead of the typical lock-in contracts to SMEs, which proves to be better.
If your business is based in Australia, partnering up with Waster will prove to be beneficial for your business! Here, I enumerate to you what we bring to the table in terms of providing quality waste and recycling services.
You pay exactly what you asked for – and not a dollar more! For your waste management and recycling needs, avail of our flexible, 30-day contracts instead of those long, unproductive and hidden fee-containing lock-in contracts.
Designed for small and medium businesses – we help you reduce costs whilst boosting recycling. That's a win-win situation!
On-time and reliable – we provide fully-accredited logistics and facility operators. By saying so, we ensure the safety and efficiency of our services.
Remember!
As such, problems in the waste management industry are bound to rise like in any other business. Much like how Mars Wrigley wants to help in any way it can to provide a more sustainable environment to Australia as stated in the news, we, too, can also help solve any waste or recycling issues you encounter. So if such issues arise in regard to our service, you can talk to our friendly customer service team.
---
READ NOW: How South Korea ALMOST Eradicated Food Waste 🥕
---
Now that we got that out of the way, let us go on and talk about the latest sustainability news surrounding Mars Wrigley.
Mars Wrigley's latest sustainability news
As mentioned above, the company will roll out the new paper-based packaging for their Mars Bar, Snickers and Milky Way chocolate bars in April 2023. Most notably, consumers can recycle them by putting these paper-based packaging in the kerbside recycling bin. Mars Wrigley does not intend to stop there and also plans to transition their other chocolate products from plastic to paper-based packaging.
The packaging was made from sustainably sourced FSC-certified paper and trialled at Mars Wrigley's manufacturing site in Ballarat, Australia. The R&D team leading this project is spearheading paper-based sustainable packaging solutions for the Mars Wrigley business on a worldwide scale. Basically, see the plan as this: Mars Wrigley Australia researches, develops and deploys, with the other goal afterwards of sharing and implementing in other Mars Wrigley markets across the globe.
Their newest commitment is part of a bid to meet the Packaging Covenant's (APCO) 2025 National Packaging Targets. Below, we share two of their goals:
Continue to work toward packaging that is 100 per cent recyclable by 2025.
Increase recycled content of pulp- and paper-based materials.
Additionally, we share Mars's solution: We are working to optimize our packaging by making it lighter and thinner and accounting for total packaging impact without compromising safety or food protection.
More on this Mars Wrigley news
The targets, first established in 2018, aim to phase out unnecessary single-use plastic packaging. The targets also aim to turn 100 per cent of Australia's packaging into either recyclable or compostable.
As of now, the popular candy chocolate bars Snickers, Milky Way and Mars Bar will be packaged in a paper film with a thin plastic layer. However, R&D director Chris Hutton confirmed that Mars Wrigley is currently working on the second iteration of this packaging, which will take off the thin plastic layer. This version of the sustainable packaging being developed by Mars Wrigley will be made available by the end of 2023.
To provide clear recycling instructions, the packaging will incorporate the Australasian Recycling Label (ARL) to avoid confusing the consumers. And to end this good news, Mars Wrigley announced that it expects to offset more than 360 tonnes of plastic brought about by the transition from plastic to paper.
Contact Waster right now for your waste and recycling needs now!
Does your Australian-based business need waste and recycling services? If so, then you have come to the right website!
Please call 1300 WASTER (1300 927 837).  You can also email us at info@waster.com.au or enquiries@waster.com.au if you have further questions. Find the best deals in terms of waste and recycling pricing and services!