Newcastle Waste Collection: Compare Your Business Garbage Collection Prices Online
Newcastle waste collection: Waster offers low cost and reliable waste management and recycling services for businesses and organisations in all major cities throughout Australia – and of course we provide services in Newcastle, NSW. We have previously published articles on various aspects of waste collection in Newcastle such as skip bin hire Newcastle and waste management Newcastle where we give a good overview of services available.
Do I need to arrange commercial Newcastle waste collection services for my business?
If you operate a business or organisation such as a charity or school / education facility, you may be able to use the local council collections. You can check out details regarding council services in Newcastle waste collections here as wells as a useful waste audit document provided by the city council.
If you need bigger bins or more services, or simply require additional recycling services or more reliability / customer service – you may choose to go with commercial waste services.
Waster provides all waste management and recycling services in Newcastle as well as the Central Coast and of course Sydney.
You can see a comprehensive listing of postcodes served by our flat pricing model (i.e. we charge the same price across the entire Newcastle metro region) in our map here.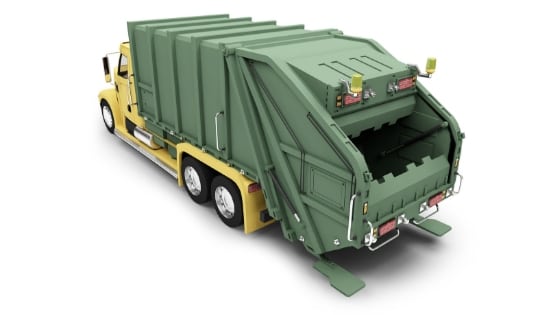 How to compare price for Newcastle waste collection and recycling services
When you are comparing services for Newcastle waste collection from varying suppliers it can be tricky to work out which will cost you more and whether you are getting good value for money for your business.
Waster is completely different from other suppliers as you can check our prices and services online through our waste services shop – press the blue button below:
We also refer to our double guarantee of quality:
Our service guarantee– if you are unhappy with our service for any reason – you can cancel at any time on 30 days notice. You will never be locked into a service that does not work for you. 
Our price match guarantee– we will match any written or emailed "like for like" quote for the services as described above. You can be confident that you are receiving excellent pricing from Waster as well as excellent service.
All our services are also delivered on flexible 30 day agreements – meaning that you will not need to sign up to a long term contract. Check out our recent blog post on skip bin hire Perth or skip bin Newcastle.
As you will be aware – Newcastle is going through ongoing enhancement of its business life and aspects such as tourism and science. Waster looks forward to helping your new or growing businesses in 2018 / 2019!
You can call us on 1300 927 837 – i.e. 1300 WASTER if you have any questions or seek waste management quotes for your business.