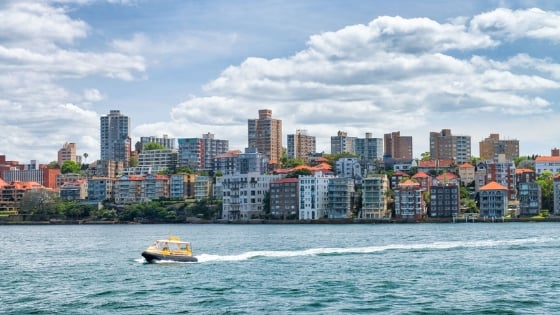 North Sydney Council Waste: Commercial North Sydney Waste Bin Options 👍
North Sydney Council Waste 👍: If you are a business owner or manager in the North Sydney council region of Sydney who has previously used North Sydney council waste management services (i.e., North Sydney council pick up of your business bins such as trade waste bin collections) for your business, you will have received a letter in the last few months saying that you need to find a commercial waste collection provider to continue your services.
---
>>Download Now: Free PDF Business Owners Guide To General Waste Bin Services
---
Like many other councils throughout Sydney and Australia-wide, councils are reducing their commercial waste services or ceasing them altogether. This generally means businesses are required to arrange private waste collection services with a commercial waste company such as Waster!
Obviously, this will be annoying for you as you will need to shop around and compare various waste service options or recycling instead of the easy North Sydney council pick-up.
In many cases, North Sydney council waste collection does seem to be the easiest and most straightforward option for a local business. But below, we will cover how you can get better services and better pricing for North Sydney rubbish collection for your business through Waster.
What geographic areas does the North Sydney Waste Pickup cover?
This change in commercial waste services in North Sydney will apply to all businesses in the North Sydney council area on the Lower North Shore of Sydney. The North Sydney council area covers approximately 10.9km2 and includes suburbs such as Cammeray, Cremorne, Cremorne Point, Crows Nest, Kirribilli, Kurraba Point, Lavender Bay, McMahons Point, Milsons Point, Neutral Bay, North Sydney, St Leonards, Waverton, Wollstonecraft.
Mosman, Lane Cove, Willoughby, the Harbour, and the Northern Beaches border this large area with a wide variety of businesses, ranging from food service to offices.
It includes the NSW postcode areas of 2060, 2061, 2065, 2062, 2089, 2090,
What did the notification from the council say regarding North Sydney waste disposal?
All references to commercial waste services in North Sydney have been removed from the website.
It is noted that:
"Trade Waste"
"Businesses are advised that they should contact a commercial waste contractor regarding any trade waste or recycling for their premises."
Are commercial North Sydney bin service costs more expensive that those from the council?
It is common for people to think that North Sydney council waste collection will be cheaper than commercial services. However, you will be pleasantly surprised that in many cases, Waster can provide rubbish removal North Sydney and North Sydney recycling bin services – cheaper than you previously paid!
The current rate card for existing customers of North Sydney waste collection services is as below:
$17.00 per collection of a 120-litre or 240-litre bin size – for either general waste or for recycling.
NOTE: Prices are subject to change.
Whilst this rate was low for general waste, Waster commercial waste services are certainly competitive and are significantly cheaper for recycling bin options such as cardboard services or commingled recycling.
Note: Waster also provides the bin and maintains it, whereas, under the North Sydney council waste service, customers had to buy their own bin.
How do Waster's prices for the North Sydney bin collection compare?
For an office business based in North Sydney council pick-up areas – such as Cammeray or St Leonards – Waster would charge the fees as per below for a weekly collection – i.e. monthly:
240-litre general waste bin weekly: – $19.00+GST – slightly more expensive
As for 240-litre cardboard bin weekly: – $9.00+GST – cheaper than North Sydney council
240-litre commingled bin weekly: – $15.00+GST – cheaper than North Sydney council
Waster also offers larger bin sizes such as 660 litre or 1100 litre bins which could save you more money.
As you can see, these prices for general waste services are cheaper than those charged by North Sydney Council for any business that has a general and a recycling bin.
What other differences are there between North Sydney Council and commercial services?
If you arrange North Sydney recycling bin collections or North Sydney waste disposal services with Waster, you can easily arrange all your waste and recycling services through one provider and save more!
Waster provides all waste and recycling services available in North Sydney, Neutral Bay, Cremorne, St Leonards etc. such as general waste (bin hire North Sydney), cardboard or commingled bin collections, sanitary bin services, grease trap cleaning and other services such as organic food waste or confidential paper shredding bins.
You can arrange all your services with Waster (instead of North Sydney council pick up) and boost your recycling whilst reducing costs. We offer discounts of up to 20% from our normal prices when you bundle North Sydney rubbish collection and recycling services.
What are the Terms and Conditions for North Sydney commercial bin collection?
At Waster, we keep it really simple. We operate on flexible 30-day agreements, so you never need to sign a long-term contract for your North Sydney business rubbish collection.
You can see all our ts and cs here.
We are also very confident in the value that we offer to customers and provide two distinct service guarantees that separate us from other waste management companies.
Our guarantees
Our North Sydney bin collection guarantee – if you are unhappy with our service for any reason – you can cancel at any time on 30 days' notice. You will never be locked into a service that does not work for you.
Our North Sydney rubbish collection price match guarantee – we will match any written or emailed "like for like" quote for the rubbish removal North Sydney services we quote on. You can be confident that you are receiving excellent pricing from Waster as well as excellent service.
Our services will also be more flexible and responsive than the North Sydney council. You can schedule as many services as you need per week and also book extra pickups at the same rate, generally by contacting us by midday the day prior.
North Sydney Waste Collection: The northern beaches of Sydney contain some of the nicest residential and best commercial areas of Sydney – including North Sydney, Artarmon, Manly, Mosman, Dee Why, Curl Curl, Collaroy, Mona Vale, Narrabeen etc.
In this part of the blog, we will cover the recent decision by Northern Beaches Council to turn general waste into fertilizer as a long-term solution to waste management.
Waster offers low-cost waste and recycling services (such as North Sydney waste collection) to small and medium Aussie businesses.
We provide all services such as general waste bin hire, cardboard recycling, commingled bins, grease trap cleaning and niche services such as confidential paper, sanitary bins and medical waste.
You can also easily arrange your services or simply check pricing against your current commercial bin service. It is always worth shopping around!
North Sydney Waste Collection: rubbish to be turned into fertilizer
As per the Manly Daily, the local council has agreed to a 10-year contract whereby waste will be transported to Eastern Creek as part of a waste to landfill reduction strategy.
This will also serve to extend the expected life of the Kimbriki landfill site by up to 20 years.
The project relies on multinational company SUEZ, which can already convert putrescible waste to fertilizer. Putrescible waste is everything other than vegetation, paper, cardboard and plastics.
This initiative is expected to have considerable financial and environmental benefits for local residents: estimated cost savings of up to $100 per household per annum and an increase in resource recovery rates from the current 47% to 71%.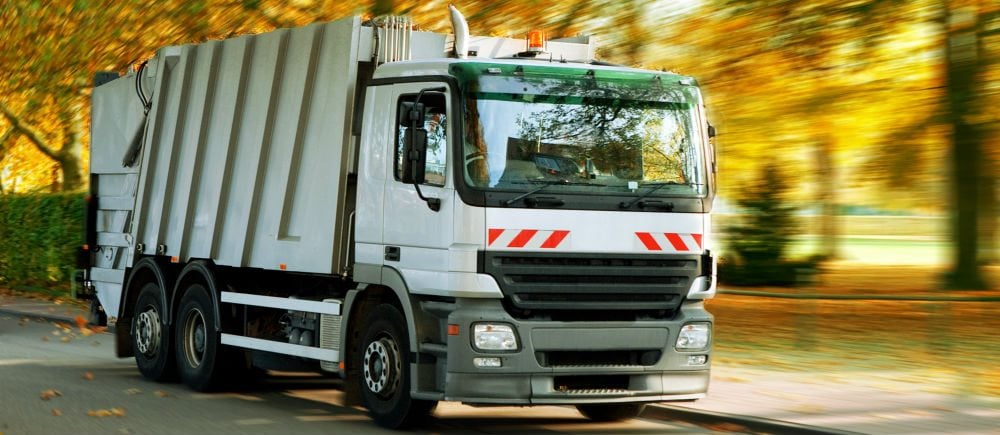 The ABC TV expose of the waste industry on the Four Corners show impacted the waste management sector in Sydney and New South Wales.
This program highlighted practices such as transporting waste via train to Queensland from Sydney and also the mistreatment of collected recyclable commodities such as glass.
It is good to see with this latest initiative, that waste to landfill will be decreasing in the Northern Beaches.
See our blog on waste bin Sydney.
For commercial waste services in North Sydney such as garbage cans, Waster can provide you with all recycling services and low prices. We focus on boosting your recycling and reducing costs.
Conclusion on alternatives to North Sydney Council pick up
North Sydney and the Northern beaches are one of the most amazing and environmentally spectacular areas near any major city.
From baby penguins in Manly to the bushland on the lower North shore, there is lots to protect.
Check out an underwater video from the Shelly Beach reserve below to appreciate the value of our natural habitat.