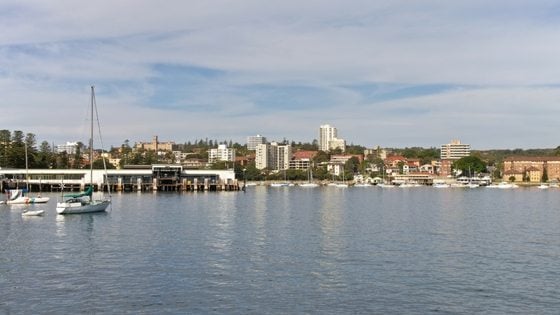 North Sydney Waste Collection: We Check Out The Future Of Waste Management!
North Sydney Waste Collection: The northern beaches of Sydney contain some of the nicest residential and best commercial areas of Sydney – including North Sydney, Artarmon, Manly, Mosman, Dee Why, Curl Curl, Collaroy, Mona Vale, Narrabeen etc.
In this blog we will cover the recent decision by Northern Beaches Council to turn general waste into fertilizer as a long term solution to waste management.
Waster offers low cost waste and recycling services (such as North Sydney waste collection) to small and medium Aussie businesses.
We provide all services such as general waste bin hire, cardboard recycling, commingled bins, grease trap cleaning and niche services such as confidential paper, sanitary bins and medical waste.
You can easily arrange your services – or simply check pricing against your current commercial bin service. It is always worth shopping around!
You can check out your options as below online today:
North Sydney Waste Collection – rubbish to be turned into fertilizer
As per the Manly Daily – the local council has agreed to a 10 year contract whereby waste will be transported to Eastern Creek as part of a waste to landfill reduction strategy.
This will also serve to extend the expected life of the Kimbriki landfill site by up to 20 years.
The project relies on multinational company SUEZ – which can already convert putrescible waste to fertilizer. Putrescible waste is everything other than vegetation, paper, cardboard and plastics.
This initiative is expected to have considerable financial and environmental benefits for local residents – estimated cost savings of up to $100 per househould per annum and an increase in resource recovery rates from the current 47% to 71 percent.
The waste management sector in Sydney and New South Wales has been impacted recently by the less than flattering ABC tv expose of the waste industry through the Four Corners show.
This program highlighted practises such as transporting waste via train to Queensland from Sydney and also the mistreatment of collected recyclable commodities such as glass.
It is good to see with this latest initiative – that waste to landfill will be decreasing in the Northern Beaches.
See our blog on waste bin Sydney.
For commercial waste services in North Sydney such as garbage cans – Waster can provide you with all recycling services and low prices. We focus on boosting your recycling and reducing costs.
Conclusion:
North Sydney – and the Northern beaches are one of the most amazing and environmentally spectacular areas near any major city.
From baby penguins in Manly to the bushland on the lower North shore – there is lots to protect.
Check out an underwater video from the Shelly Beach reserve below – to appreciate the value of our natural habitat.