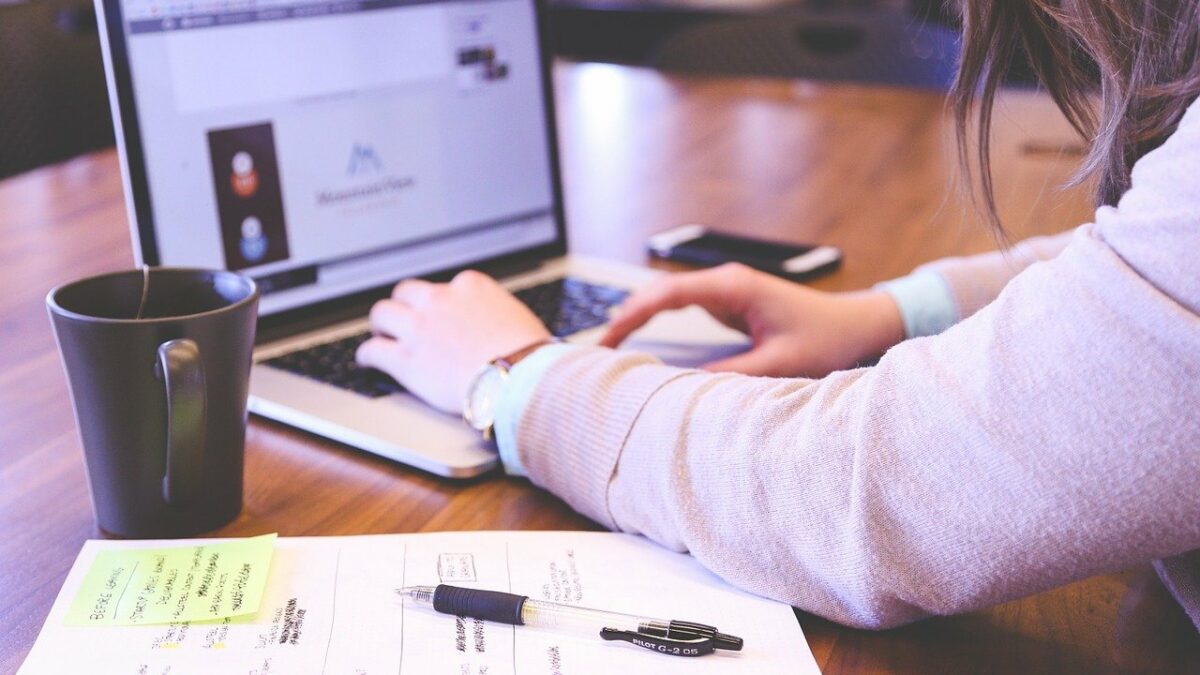 A Cleaner And Greener Office Through Paper Recycling 🏢
Office Paper Recycling 🏢: In this blog, we will walk you through what you need to know in recycling different types of paper usually found in the office. In other words, we are here to deal with the confusion of recycling paper in a workplace. Continue reading this blog to learn more.
Recycling starts at home, we know. But did you know that you can also apply what you learned at home… at work? This might be an obvious case for all of us, but it still pays to say this statement to encourage the average citizen to be more environmentally aware everywhere they are.
Of course, this applies to a work setup (e.g., in an office) as this is where one usually exhaust a lot of materials. Offices, in particular, make use of a lot of paper when doing operations. Whether you are writing an official document, sending a fax to one or two of your many branches or just writing an important reminder through a sticky note, you will always – and I mean always – use paper in any type and form.
And, speaking of paper, many of us already know that we have established it as the most recyclable material in the world. If it is not, it has got to be one of the most recyclable, at the very least.
However, as straightforward as paper recycling seems – especially for offices that make use of a lot of them,  some still get confused when dealing with different types of paper found in the office. For example, can you easily recycle glossy paper like magazines? What about envelopes with windows? Can you add in the folders?
Below, we will cover everything you need to know about office paper recycling. So, stay tuned and read on to learn more.
Waste and recycling solutions made available for small and medium Aussie businesses with Waster
Before we take you further into the discussion and determine whether or not office paper recycling is possible – specifically talking about what type of paper we can and cannot recycle – we want to share Waster, waste and recycling provider, with you.
Who is Waster? Why do plenty consider it as one of the best waste and recycling companies in Australia?
---
>Download Now: Free PDF Business Owners Guide To Commingled Recycling Bin Services
---
Simply put, Waster provides you with innovative solutions for your and your business's waste management and recycling needs. In addition to that, we provide flexible, 30-day contracts instead of the typical lock-in contracts, which proves a better choice nowadays.
Click on the blue button below to learn more.
---
READ: Can You Recycle Hats? Let's Talk About Recycling Different Types Of Hats! 👷🧢
---
Office paper recycling: is it possible to recycle all types of paper?
To achieve a cleaner and greener workplace, we cannot just recycle one type of paper item or material. Of course, we have to find out if we can also recycle other types of paper material.
With that said, what paper item can we or can we not recycle? A quite-vague but information-filled answer: we can recycle almost any type of paper. Do not worry too much about office paper recycling – it is quite easier than you think.
Any paper item you see in a typical office setup, you can recycle.
See those copy paper lying over there? If you have no other use for them anymore, then recycle them! What about those stacked glossy magazines lying around that anyone barely reads? Compile them and recycle.
If they have any staples, can you not recycle them? The answer to that would always be: do not mind staples; you can recycle paper even if they have staples. You do not need to remove staples. 
Even folders and envelopes with windows, you can easily recycle! Have too much used post-it notes on your work desk? Then, it is best to gather them all and recycle those.
Our point is, if you have too much used paper in your office, then you should go ahead and recycle them.
Office paper recycling: is going paperless good?
Even better than recycling office papers is to go as 'paperless' as possible. Why is that so? We explain below.
Let's face it – going full paperless is pretty much impossible. You can, however, significantly reduce the amount of paper you use.
Going digital would be the best solution to this if you want to go as paperless as possible. Not only will it help you reduce your footprint and/or environmental impact, but it can also save you lots of money. For example, computers have built-in sticky notes you can post instead of using real paper sticky notes.
Have any documents you need to send out? Then you can e-mail them instead! Do take note, however, that official documents need to be printed on paper, so only e-mail documents that are not that important.
Also, consider printing double-sided pages instead of using a paper for every single page. When issuing a receipt, use e-mail instead of paper.
What can you gain from going paperless aside from those mentioned above? Here, we have a few from you (acquired from our blog titled 'Document Destruction Services 📄: whatever happened to the paperless office?'):
Reduced search time – easily search documents with the use of online storage.
Workload stress – unlike paper, online storage does not clutter, therefore less stress in searching.
Cleaner offices – removes all the unnecessary mess your office has like useless and outdated documents.
With that said, there are still some downsides to going paperless.
Official documents –  documents issued by any government firms or businesses should always be presented as a hard copy. Initially, some documents require a seal of approval or signature.
Time-consuming – believed by many, paperless can ruin a business. They are worried that making customers use paperless methods will result in losing them, due to the fact that not all people are tech-savvy.
 Scared of transition – this is self-explanatory. All these years, your business use paper, documents, or cheques in dealing with transactions. As a result, businesses can become scared to accept changes that can bring a huge impact on your business.
What we can gather from this is that there needs to be a balance between using paper and going digital for an office to thrive. Only use paper when it is really needed (i.e., for important documents); use computers for the not-so important files so that you can easily store and send them.
Contact Waster right now for your waste and recycling needs now!
Does your Australian-based business need waste and recycling services? If so, then you have come to the right web page!
Please call 1300 WASTER (1300 927 837).  You can also email us at enquiries@waster.com.au if you have any further questions. Find the best deals in terms of waste and recycling pricing and services!