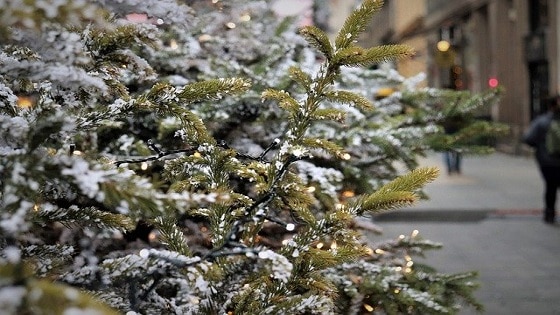 Old Christmas Trees Recycling 🎄
Old Christmas Trees Recycling 🎄: When the Christmas holidays finally come to a close, you may be wondering what to do with your old Christmas trees at home, right?
(1)Should you recycle it? (2) Repurpose it? (3) Or, should you just go ahead and maybe just dispose of it in the rubbish? That is up to you. But just to be sure, we will tackle and discuss how to do them all. For this blog, Mr Waster will share ways on recycling old Christmas trees, both natural and artificial trees.
---
>Download Now: Free PDF Business Owners Guide To Commingled Recycling Bin Services
---
Just to remind everyone on the latter of the three choices above, PLEASE do not throw away your old Christmas trees. There are plenty of other alternatives for using it instead of just throwing it away.
A bit about Waster
Before we continue the blog on recycling old Christmas trees, let me first share with you what Waster is.
Waster is an innovative solution for your waste management and recycling needs. We provide flexible 30-day contracts instead of those long and unrewarding lock-in contracts. We also enable you access to the cheapest bin collection all throughout Australia.
Click the blue button below to learn more.
Read more: See blog on spray paint recycling.
Now, let us continue with the blog on old Christmas tree recycling.
Types of Christmas trees
Let us first talk about what types of Christmas trees you may have at your home. Your Christmas tree becomes the highlight of your house during the holidays, so it is important to know what type of tree it is.
1. Pine tree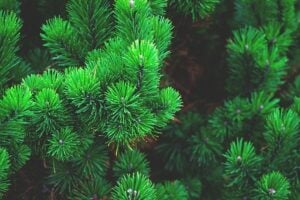 As a continuation of Christmas recycling facts, did you know that pine trees are one of the most common Christmas trees?
According to JustFunFacts, they typically live very long lives. Their lives range from 100-1000 years. Furthermore, they reach heights of about 3 to 80 metres (10 to 260 feet) tall.
Additionally, the bark of most pine trees is thick and scaly, but some other pine trees have thin and flaky bark.
2. Fir tree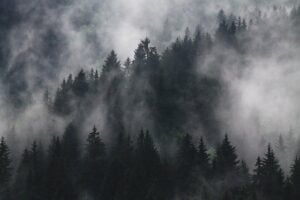 Next on our Christmas tree list: fir tree. They reach heights of about 10-80 metres tall.
They are also long-lived, reaching an average lifespan of about 60 years. Old fir trees reaching 400-700 years old have been found in several species.
They produce one whorl of branches each year. Additionally, they are coniferous, evergreen, and symmetrical.
3. Spruce tree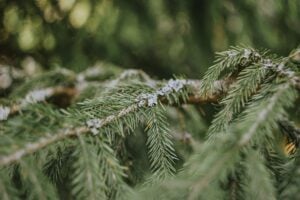 The last type of Christmas tree: spruce tree. They are evergreen coniferous trees, comprising 35 species in the world.
They reach up to a height of 20 to 60 metres (60 to 200 feet ) tall. Additionally, you can expect them to have an average lifespan of 150-200 years. Some have lived longer lives, reaching 800-900 years old.
Read more: See blog on chemical waste recycling.
More on recycling old Christmas trees
Take note that there are many choices for recycling old Christmas trees. Here, I will enumerate some for you, readers (inspired by Pick Your Own Christmas Tree):
Kerbside bin recycling – Many areas collect trees during the Christmas season. You just have to make sure to follow the proper tree size, remove certain ornaments, flocking etc. Recyclers often turn them into mulch.
Non-profit pick-up – Some organisations without an affiliation with the local council also offer collection, pick-up, and recycling of old Christmas trees. One example may be the boy scouts near your area.
Drop-off recycling centres – See if there are any collectors around your area. Most countries have free drop-off locations all throughout the country, free of charge.
Recycle it yourself! – Even you can recycle your old Christmas tree and turn it into mulch, or other materials.
Other tips on how to recycle trees
Aside from the choices given here, there are other innovative ways how to recycle old Christmas trees. Here, I will share some ways (Inspired by Popular Mechanics):
Use them as firewood – try to chop down your old Christmas tree and turn it into firewood in order to provide a source of warmth. Use it as fuel for your fireplace. But first, you should wait for a few months before the log is dry enough to burn.
Wooden Coasters And Trivets – give your dining table a natural feeling by turning your old Christmas trees into coasters and trivets. To prevent tree sap from leaking, make sure to stain and seal them first.
Create Fish Food – turn your old Christmas tree into a home and source of food for the fish. How does this even happen? Well, the tree attracts algae for the fish to eat! Before dropping it off to the game and fishery departments, ensure you have removed all ornaments, hooks, and decorations.
Recycling artificial Christmas trees
You can also recycle your artificial Christmas trees if you have one at home. Much like real old Christmas trees, recycling it is relatively easy. Here, I will show some ways of recycling your old, artificial Christmas trees (Inspired by Tree Classics):
Have your tree transported and picked up – programmes from your local communities offering kerbside pick-up of artificial Christmas trees are available around Christmastime. Check with your local waste management authority for more information.
Donating Your Old Tree – if you plan to buy a new Christmas tree, best try donating your old one. Other families, schools, and facilities may not have the means to buy a Christmas tree come the holidays, so donating yours to them seems like the right thing to do.
Drop-off – find ways how to avoid putting your old, artificial Christmas trees in a landfill. Contact your recycling centres and try to drop off your old, artificial Christmas trees for recycling.
Repurposing Your Old Tree – put your creativity to the test and find ways how to reuse your old tree! Make wreaths or garlands, put your mind to it and try to come up with other ways.
Save the environment using your old tree
Did you know that a project in Fife is using recycled Christmas trees to hold off coastal erosion? Hundreds of Christmas trees will be placed over at the West Sands in St Andrews.
It is one of the more environmentally friendly ways of saving beaches and other landmass-water areas worldwide. Check out this video posted by BBC for more information.

Read more: See blog on Australia waste export.
Learn more about Waster
To learn more about Waster and its pricing and services, check out our waste recycling shop.
Call 1300 WASTER (1300 927 837) or enquire at enquiries@waster.com.au now.