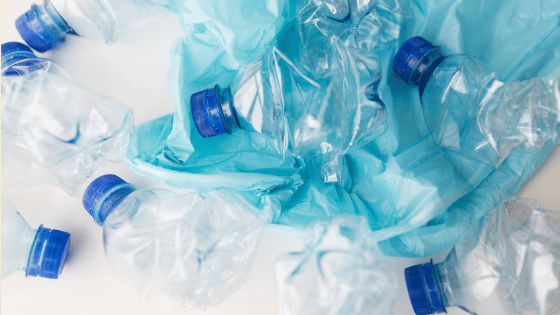 Packaging Alternatives To Plastic: Eco-friendly Substitutes For Plastic
Packaging Alternatives To Plastic: Durable, elastic, adaptable and a cheap to produce.
These are but some of the characteristics we automatically credit to plastic – and of course they are pretty much true.
Be that as it may, plastic has – since its inception – become a major scourge of the Earth.
Plastic is very easy and convenient to use, but in today's day and age more people are raising concerns.
As regards how much plastic we use as a society and what it does to the environment around us.
Plastic packaging and other single-use items form a large proportion of the plastics that are leaking out into our oceans.
That's according to United Nations Environment Program or UN Environment.
Plastic is not only harmful for the environment but also for our health.
The chemicals in the plastic packaging leeches in to your food.
Hence, absorbing the product equates to absorbing the chemicals as well. See our blog on edible containers.
Packaging: and staggering statistics
Packaging are the products we use to wrap or protect goods, including food, beverages, medications and cosmetic products.
Today, more environmentally friendly and biodegradable alternatives to plastic packaging are in use.
Needless to say, being environmentally friendly is becoming more and more important.
Eco-friendly products promote green living that help to conserve energy and also prevent air, water and noise pollution.
These products are proving to be boon for the environment and also prevent human health from deterioration.
Containers and packaging make up a major portion of municipal solid waste (MSW). See our blog on whether lego bricks can be recycled.
MSW amounts to 77.9 million tons of generation in 2015 (29.7 percent of total generation).
Both are important in shipping, storage and protection of products. They also provide sales and marketing benefits.
The downside – 40 percent of plastic produced is packaging used just once and then discarded.
Moreover, some 18 billion pounds of plastic waste flows into the oceans every year from coastal regions.
That's the equivalent of five grocery bags of plastic trash sitting on every foot of coastline around the world.
Less than a fifth of all plastic are recyclable globally.
Packaging Alternatives To Plastic: and environmental impacts
Every bag, paper, plastic or reusable, has an environmental impact.
There have been debates over the comparative environmental impacts of paper versus plastic bags.
Leading to a number of life cycle assessment studies in Europe and North America.
The findings support the fact that plastic bags have a smaller environmental impact than paper bags.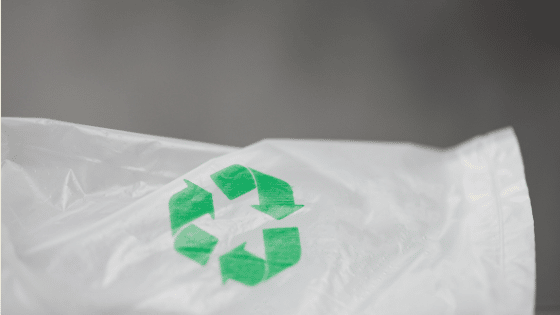 And that plastic bags are a better environmental solution than paper.
Manufacturing of paper bags is much more resource intensive than plastic consuming larger amounts of energy and water.
The manufacturing of paper bags consumes four times more water than the manufacturing of plastic bags.
Furthermore, paper generates three times more greenhouse gases.
The key to reducing environmental impact is reuse. This is where plastic outperforms paper.
Paper bags tend to fail on reuse because they tear easily and are not waterproof.
Conventional plastic bags are highly reusable and outperform paper.
They are reused as carry bags and as kitchen catchers for garbage and organics, among their many uses.
Paper also contributes to additional volume and tonnage to the waste stream. You can see a blog here on recycling plastic straws.
Additional volume correlates directly to significant increases in the amount of greenhouse gases emissions produced to transport it.
To illustrate – the typical plastic shopping bag weighs 6-8 grams whilst a standard Kraft paper bag weighs 55 grams.
This leads to additional waste, waste management and recycling costs.
Granted that both bag types are highly recyclable, paper bags tend to have higher recycling rates than plastic bags.
But despite its low durability, one advantage of paper is that it decomposes much more quickly than plastic.
Plastic bags can take between 400 and 1,000 years to decompose.
And therefore it is less likely to be a source of litter and pose a risk to wildlife.
Plastic VS Paper: What's best?
When asked what alternatives are better in comparison to plastic packaging – the most important thing that will make a bag a better option is using it more than once.
So if customers have to replace their paper ones more frequently, it will have a greater environmental effect.
The key to reducing the impact of all carrier bags – no matter what the material – is to reuse them as much as possible.
This is according to Margaret Bates, professor of sustainable waste management at Northampton University.
Many people forget to bring their reusable bags on their weekly supermarket trip.
As a result, consumers end up having to buy more bags at the till, she says.
Paper bags require marginally fewer reuses than bags for life to make them more environmentally friendly than single-use plastic bags.
On the other hand, paper bags are less durable then other type of bags.
This will have a much bigger environmental impact compared with just choosing to use paper, plastic or cotton.
Take-away: and substitutes for plastic packaging
Alternatives to plastic packaging need to be versatile, pliable and if possible cheaper to produce.
Not to mention, we need to take into consideration their direct environmental impacts.
Cotton or canvas bags are large and often unfastened bags with parallel handles that emerge from the sides of its pouch.
Often called "totes" or reusable shopping bags – they are made of sturdy cloth – in addition they're washable and compostable!
Common fabrics include heavy canvas – possibly dyed – or treated to resist moisture and mold.
Perhaps with thick leather at its handles or bottom. Leather versions often have a pebbled surface.
Only difference is that canvas bags are sturdier compared to cotton bags because canvas tote bags are intensely sewn during manufacturing stage.
Both cotton and canvas – or "calico" – are natural fabrics with high degrees of environmental friendliness.
We all know cotton and canvas bags are slowly but steadily replacing plastic bags when it comes to groceries.
Moreover, these natural fabrics are biodegradable, and their exploitation and production don't have a substantial impact on the environment.
Overall, the material of the tote bag should be picked depending on its usage.
Although cotton tote bags are more durable, great for screen-printing.
When comparing to the other kind of bags, canvas tote bags are even more durable and last longer.
Jute or hessian bags are also another option. They are made from durable and naturally biodegradable vegetable fibers.
Jute is also a renewable resource and the plants sequester carbon.
About Waster
To know more about innovative solutions for all your waste management and recycling needs, visit our website waster.com.au