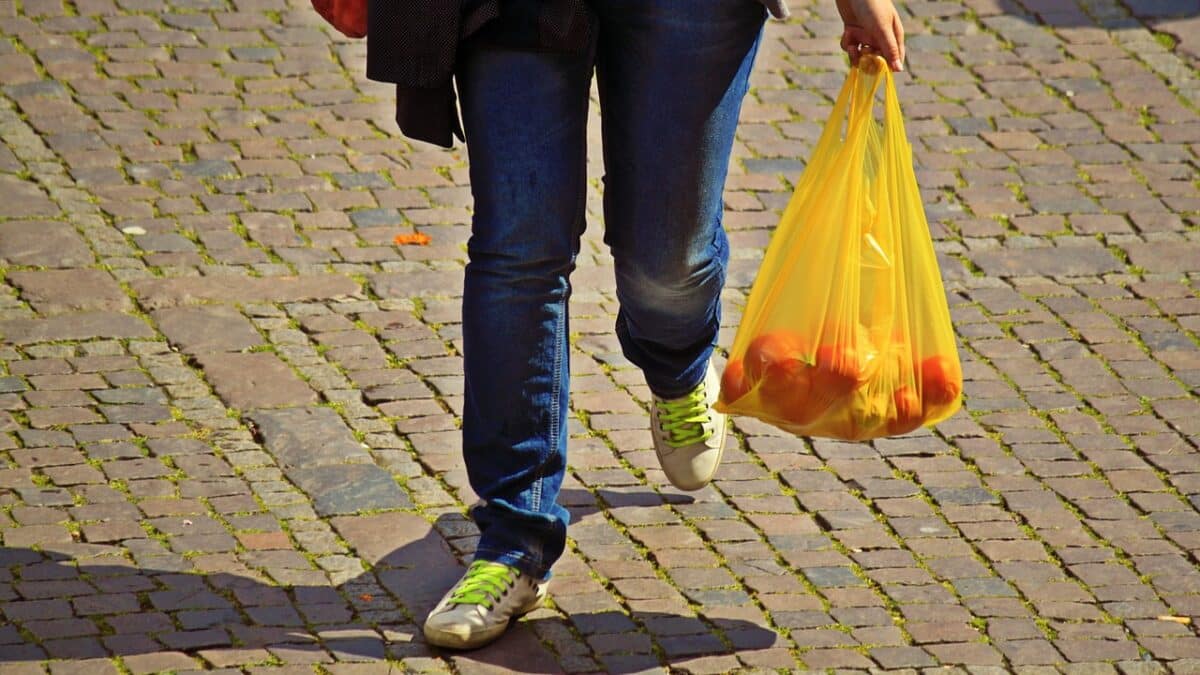 Which Is Better Or Worse: Paper Or Plastic Bags? ⚖️
Paper Vs Plastic Bags ⚖️: Do you usually use paper or plastic? We already know what you think, and we want to have a debate with you on that. We talk about some of the most popular notion we have in regards to paper and plastic bags and discuss them in this blog, so continue reading to learn more.
The age-old 'paper or plastic?' debate still exists up to this day. Can't blame anyone on that, really. Even in my spare time, I find myself debating this with my family and friends.
What does grind my ear, however: a lot of people (environmentalists, the correct term) tend to believe that paper equals better by a mile away. Do not get me wrong, it is technically correct that using paper is better than plastic as we may all expect, being much more recycle-friendly and all of that, but some factors make this a little bit iffy.
And, to add to all of what we have already mentioned, we now even have reusable bags into the mix! We here at Waster would like to talk about a few things worth noting here in this blog, specifically talking about the pros and cons of using paper vs plastic bags, along with adding reusable bags in the discussion. We suggest you read on to learn more, so you know what to do next time you go to the grocery store.
Waster provides readily-available waste and recycling solutions for small and medium Aussie businesses
Before we take you further into the discussion and determine which is better: paper or plastic bag, covering their pros and cons, whilst also talking a bit about reusable bags, we want to share Waster with you.
Who is Waster? Why do plenty consider it as one of the best waste and recycling companies in Australia?
---
>Download Now: Free PDF Business Owners Guide To Commingled Recycling Bin Services
---
Simply put, Waster provides you with innovative solutions for your and your business's waste management and recycling needs. In addition to that, we provide flexible, 30-day contracts instead of the typical lock-in contracts, which proves a better choice nowadays.
Click on the blue button below to learn more.
---
READ: Waster Asks Our Readers: Are Umbrellas Recyclable? ☂️
---
Paper vs plastic bag debate
As we have mentioned above, we easily recognise that you can recycle paper much easier than plastic bags. They also tend to not transform into tonnes of litter in the streets as they can easily compost when you give them a few months, as opposed to plastic that will take eons before it does so.
However, the argument does not end there. Paper bags, as much as plastic bags or maybe even more, can cause environmental concerns, too, albeit in a different way. Let us give you 3 reasons why plastic may be a bit of a better option than paper.
Paper requires double to quadruple the energy it takes to produce as opposed to plastic.
Paper bag production emits three times more greenhouse gases compared to plastic bag production.
There is more solid waste produced in paper bags than there is in paper bags. To emphasise, 80 per cent lesser waste is produced in plastic bags as opposed to paper bags!
However, we do not want to sound too one-sided, so we will expand on the pros and cons of both paper and plastic bags.
Paper vs plastic bag: paper bag pros and cons
When it comes to sustainability, paper bag has its plastic variant beat. They are much easier to recycle than plastic with the machinery we currently have today. In addition, paper is easily one of the most compostable material there is, coming from trees and all.
But along with the positives, you also have to think of the negatives. Paper, as already mentioned above, requires double to quadruple the energy it takes as opposed to plastic production. You also have to factor in the various chemicals and fertilisers used in the paper bag production process. In its own way, it also harms the environment as much as plastic does.
In addition, you have to remember to use the paper bags many times before you can offset the environmental impact of plastic. Paper bags, being fragile and more than likely to rip earlier than plastic, would have to last you for around 40 times of use! Imagine using a plastic for more or less 40 times – I do not think it can last that long if I was the one reusing it.
Plastic bag pros and cons
Continuing with our paper vs plastic bag debate, we now share with you the pros and cons of plastic bags.
Plastic bags, as one might not expect, actually carries the least amount of effect on the environment as compared to other bags used for shopping. Grocery store plastic bags, in particular, are usually made from either HDPE or LDPE – #2 and #4 plastic type, respectively.
Even though they are produced with the use of fossil fuels like petroleum, they still emit less carbon emission, waste and after-products than those of cotton or paper bag production. And, unlike paper bags, you could technically use them multiple times without having to worry about it ripping apart because of its sturdiness and reusability.
Now, we move on to the cons.
They are also recyclable, albeit less likely than paper. In fact, only a few people recycle them because of either the lack of facilities or knowledge/awareness of the possibility of plastic bag recycling. Usually, you could recycle plastic bags through drop-off locations offered by supermarkets such as Woolworths and Cole. However, this would depend on the consumers themselves, bringing the plastic bag waste to the market if they have the time or willingness to do so.
And of course, plastic bags become will always end up as litter if a person fails to recycle it. For hundreds or even thousands of years, plastic will remain as a threat to wild and marine life and an eyesore to the environment, unable to biodegrade. Do not even get us started with the microplastics issue (read the blog linked to learn more about microplastics)!
Paper vs plastic bag argument: what about reusable bags?
"Why are we arguing about paper vs plastic bags? Why don't we just use reusable bags, instead?"
Good question! Of course, reusable bags are usually the better option between the two because, as its name suggests, you can reuse this bag for multiple times – years, even. They can cut down the need for paper, whilst also reducing the amount of litter going into the streets.
However, there is also an issue in using reusable bags as there are in the first two types of bags. Most notably, reusable bags should be used plenty (and we mean plenty!) amount of times before offsetting the environmental impact it caused. This can vary widely – cotton bags, for example, have to be reused 100-1,000 times to offset its environmental impact and to be compared with plastic bags.
Contact Waster right now for your waste and recycling needs!
Does your Australian-based business need waste and recycling services? If so, then you have come to the right web page!
Please call 1300 WASTER (1300 927 837).  You can also email us at enquiries@waster.com.au if you have any further questions. Find the best deals in terms of waste and recycling pricing and services!