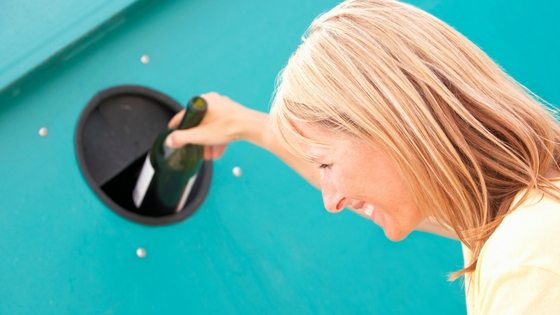 Perth Recycling: Cash For Cans Program Boosts Recycling
Perth Recycling: it is always nice to hear of progressive waste and recycling programs being introduced by state governments to help minimise costs for small businesses and boost environmental performance.
From 2019 – the Western Australia Government will be introducing a cash for cans and bottles – i.e. what previously would have been processed as commingled recycling.
Similar recycling schemes have been introduced in other states – such as in South Australia and the Northern Territory. This has seen much higher recycling rates in these states and territories.
Waster provides low cost waste and recycling services to small and medium Australian businesses. All our services are delivered on flexible 30 day agreements – so you do not need to worry about long term contracts or roll over clauses.
You can check out your garbage disposal bin options and pricing for Perth recycling and general waste by pressing the blue button below:
Perth recycling – introduction of cash for bottles and cans
According to the Channel 9 news report – " West Australians will once again be able to exchange their cans and bottles for loose change as the McGowan government asks for community input to shape its container deposit scheme."
"For every bottle and can returned to deposit sites, the scheme will refund 10 cents and is due to roll out in 2019."
"Drinking containers make up 35.2 per cent of litter in WA compared to 10 per cent in South Australia, which has run a container deposit scheme for 40 years."
"The WA government estimates for every 10,000 tonnes of waste recycled, 9.2 full-time jobs are created compared to 2.8 jobs if the rubbish went to landfill, and says the scheme could bring up to 500 jobs."
The scheme will cover a wide variety of bottle and drinks containers – according to the ABC it will include:
Which containers will be eligible?
Soft drink cans and bottles
Bottled water
Small flavoured milk drinks
Beer, cider and mixed spirits drink cans and bottles
Sports drinks
Most containers between 150 millilitres and 3 litres.
"Premier Mark McGowan says they want to introduce the scheme in early 2019. They need to draft legislation and get it through Parliament first. It'll be introduced all over the state."
Conclusion on Perth recycling initiatives:
Perth recycling schemes are more important than ever in 2018 – due to the ongoing issues caused by the international recycling market.
Getting some money from recycling is also a great way for clubs and teams to save towards a sporting trip or getaway.
Businesses are finding that Perth recycling is one of the most reliable ways to minimise their operating costs and help present green credentials to an ever more discerning market place – where customers are prepared to shop around.
See our other blogs on related topics such as waste management Perth.
For an insight on how much waste actually ends up in landfill – see our post on
general waste collection
.
See our blog on waste collection Perth.