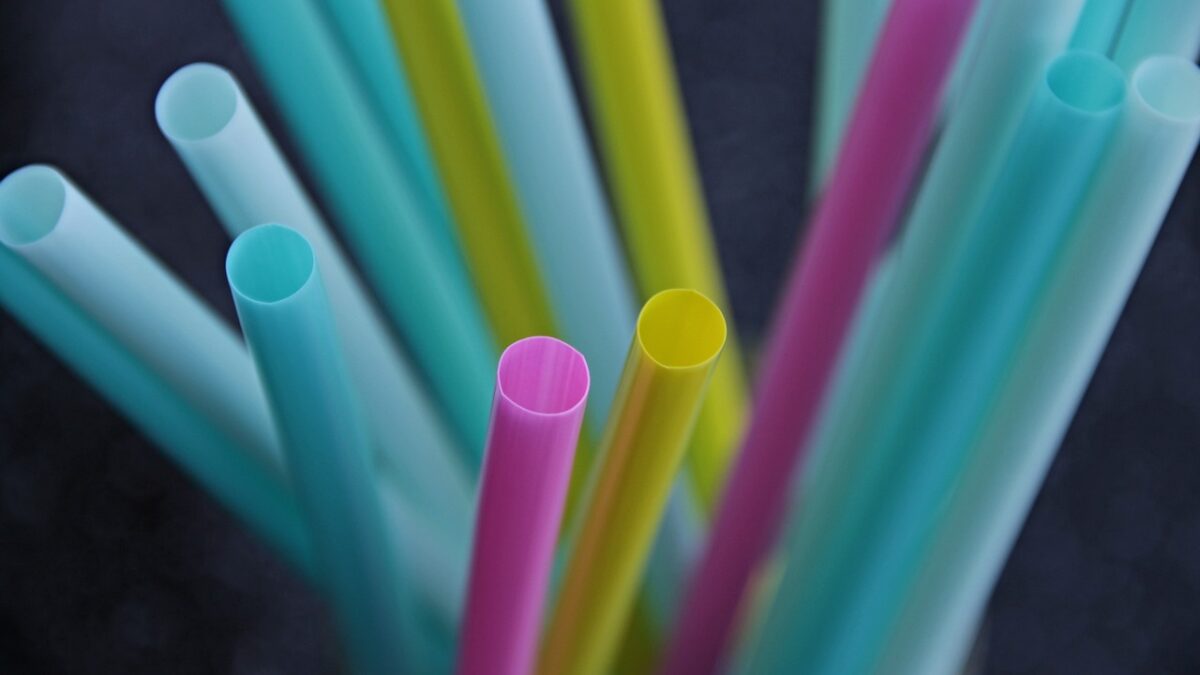 Everything You Should Know About The Plastic Ban In Victoria 🗑️
Plastic Ban Victoria 🗑️: A campaign introduced by NSW a couple of months ago, Victoria has now also implanted a single-use plastic ban, along with some polystyrene items. Both residents and businesses risk paying hefty fines if caught using these items. 
Are you a Victorian, a.k.a. a resident of Victoria? If so, then you need to know this news we bring to you: Victorians can no longer purchase and use single-use plastics as the state government executes the ban on particular plastic and polystyrene items that came into effect on the first day of February 2023.
With the ban currently in place, it is expected that the amount of plastic waste in the state will be reduced and encourage the use of more environmentally friendly alternatives.
This recent ban implementation came as no surprise, with single-use plastics currently making up a third of Victoria's litter, simultaneously contaminating the state's waterways and wildlife, as stated by the Victorian government.
---
>Download Now: Free PDF Business Owners Guide To General Waste Bin Services
---
Similar to other states
It followed a similar ban from NSW that fully took effect on 1 November 2022. Other state governments are soon to follow when the time comes. Queensland, in particular, has already set a ban on single-use plastic straws and cups a few months ago.
Victorians are no strangers to plastic bans as just four years ago, Victoria also banned plastic shopping bags with the ultimate goal of diverting 80 per cent of waste from landfill by 2030. The recent single-use plastic ban on Victoria only aims to strengthen the mentioned goal.
Similar to NSW's plastic ban, the Victorian government took a phased approach to the ban, with some items being banned at an earlier date than others.
Let us talk about the plastic ban in Victoria more below. We will cover all details that you need to know which include the list of banned items, a few exceptions to the ban and more.
---
READ NOW: How Do Garbage Truck Fires Start And How Can They Be Prevented? 🧯
---
Plastic ban Victoria: significant details
As I've mentioned above, the single-use plastic ban in Victoria saw the prohibition of certain items. The Victorian government includes the following 'problematic' items that are now banned:
List of banned items
Drinking straws
Cutlery
Plates
Drink stirrers
Cotton bud sticks
Expanded polystyrene food service items
Expanded polystyrene drink containers.
Do take note that the plastic ban in Victoria also applies to conventional, degradable and compostable plastics. Conversely, single-use plastic items that are part of food or drink packagings, such as a straw on the side of a juice box or a single-use plastic spoon included in a yogurt tub, will be allowed for another three years.
With that said, there are certain exceptions, as I have also mentioned above. People who need single-use plastic drinking straws due to disability or medical needs can still purchase and use these items just fine.
To help make the transition smoother, the Victorian Government carried out a comprehensive, statewide program to assist businesses and organisations in fully comprehending and preparing for the ban. Engagement officers have directly engaged with more than 6,500 retail stores and hospitality businesses across Victoria through face-to-face visits.
The ban will help create a cleaner and healthier environment for Victoria, according to State Environment Minister Ingrid Stitt.
"Plastic pollution has significant impacts on our health, wildlife, and the environment," she said.
"This single-use plastics ban is a crucial step to protect Victoria's rivers, waterways and oceans from plastic pollution."
What do the experts say about the plastic ban in Victoria?
Plastic waste experts and anti-pollution campaigners have weighed in on the recent move by the Victorian government. In an article published by ABC news, both parties expressed their concerns about the recent plastic ban in Victoria. According to them, the ban may not be enough and questioned how Australia's plastic ban, as a whole, can compete with other countries all around the world in terms of pollution.
"If you compare [Victoria's ban] to other states like WA, South Australia, Queensland, they moved some time ago and they are now working on a second [round] of items," according to Boomerang Alliance director Jeff Angel. He believes that the government needs to continue ongoing discussions into Victoria's single-use plastic ban and devise the 'next steps' within the legislation.
"There will be calls for New South Wales and Victoria to catch up…
"Our submissions to the government said they should include more items … such as heavyweight plastic bags, coffee cups, some of the other plastic packaging. But it's important we start."
Jane Bremmer, the campaign coordinator of Zero Waste Australia's National Toxic's Network shares the same sentiment.
"Single-use plastics are a smallish fraction of the entire plastic waste pollution crisis that we are facing at the moment," she said. Bremmer remains critical of plastic, as she said the plastic industry's 'time is up' and states her opinion: more should be done.
"It is a material that, in the future, we need to live without because the planet cannot sustain plastic production," Ms Bremmer said.
Key insights by Waster
As a waste and recycling company, we, of course, support Victoria's ban on single-use plastics. After all, this will prompt both regular citizens and businesses to use more environmentally friendly alternatives. In addition, it will significantly reduce – or even outright remove – plastic waste from going into our waterways and in crowded landfills.
We are, of course, hopeful that the plastic ban in Victoria, along with other states such as NSW and Queensland, be successful, and that we hit the goal that we set come 2030.
Contact Waster right now for your waste and recycling needs now!
Does your Australian-based business need waste and recycling services? If so, then you have come to the right website!
Please call 1300 WASTER (1300 927 837).  You can also email us at info@waster.com.au or enquiries@waster.com.au if you have further questions. Find the best deals in terms of waste and recycling pricing and services!