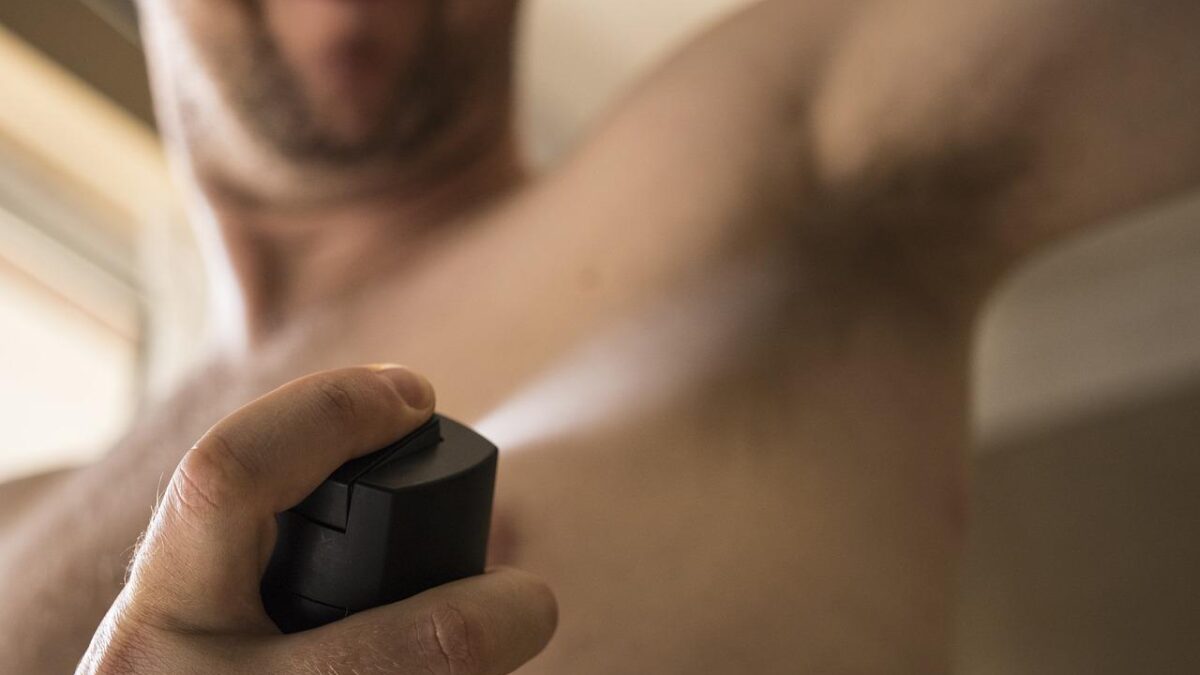 Plastic Free Deodorant Australia 🍃
Plastic Free Deodorant Australia 🍃: In this blog, we cover how you can finally transition into a more plastic free lifestyle by sharing plastic free deodorants you can find here in Australia. Continue reading this blog if you want to learn more.
Did you know that the NSW plastic ban has officially started last June 1?
But even before the ban, efforts have already been made to reduce plastic.
We have been, for quite some time now, advocating the reduction of plastic use. Fortunately, a number of consumers have already tried their best to transition into a more plastic free lifestyle – reducing their plastic usage any way they can.
Of course, we still think of sorting waste from recyclable items as good. You can, after all, recycle plastic easily. Only recently have I still sorted, gathered recyclables, put them in a recycling bag and dropped them off at my local recycling centre.
Improvement
However, we here at Waster do think of levelling up as necessary when it comes to waste reduction. And, what we mean by that is choosing a better alternative to recycling plastic, which is by going plastic free and buying products with much-more sustainable packaging.
One example of how an individual can further reduce their use of plastic is to switch to a plastic free deodorant.
Is the deodorant you recently bought packaged sustainably? For example, do you see it packed in a paper-based cardboard tube which you can acquire from trees? If so, then good! That simply means that you rely less on plastic and more on renewable resources.
So the question is, where can you acquire a plastic free deodorant in Australia? Is it easily available or hard to find and obtain? Below, we talk about how important it is to switch to a plastic free deodorant. Of course, we will also share some of the best plastic free deodorant options in Australia.
Stay tuned and continue reading this blog if you want to learn more.
Waster: the provider of readily-available recycling solutions for small and medium Aussie businesses
Before we take you further into the discussion and talk about where you can find some of the best plastic free deodorants in Australia and why you should avoid those with plastic, we want to share Waster with you.
Who is Waster? Why do plenty consider it as one of the best waste and recycling companies in Australia?
---
>>Download Now: Free PDF Business Owners Guide To General Waste Bin Services
---
Simply put, Waster provides you with innovative solutions for your and your business's waste management and recycling needs. In addition to that, we provide flexible, 30-day contracts instead of the typical lock-in contracts, which proves a better choice nowadays.
Click on the blue button below to learn more.
---
READ NOW – Discover The Best Options: Plastic-Free Tea Bags In Australia 🍵 
---
Where can we find the best plastic free deodorant options in Australia?
As we have mentioned above, you have a number of options in Australia if you want to get a plastic free deodorant. But before enumerating all of them, we first present to you the reasons why you, our readers, should switch to plastic free deodorant packaging.
Why switch to plastic free deodorants?
There must be a reason why we want you to switch to a more plastic free lifestyle, right? Obviously, there is. Here, we present you with some reasons on why converting plastic free is the way to go!
The demand for plastic is lessened. Why else would we want you to switch to a plastic free lifestyle, right? The answer to that, of course, is because we want plastic usage reduced. First of all, plastic makes use of of our already-limited natural resources such as fossil fuels, which emits greenhouses gases that traps heat inside the Earth, therefore making it hotter. Greenhouse gases emitted from fossil fuels also contribute to various respiratory diseases coming from air pollution.
Less plastic will go to landfill. Did you know that plastic will break down only after centuries – with a strong chance to even reach a thousand years? Absurd as it sounds, it is unfortunately true. What's worse is that a majority of plastic does not even get recycled. Instead, they go to landfill wherein they accumulate overtime. Naturally, going plastic free will mean the reduction of plastic going to landfill.
You will make a positive environmental impact. A simple switch to plastic free deodorants can mean the world to the… well, world. Baby steps, as they say. You can make a positive impact even with this small change, and it can even lead you to change your lifestyle as a whole.
Example of plastic free deodorants in Australia
Finally, we get to the main point of the blog: where you can find plastic free deodorants in Australia.
There are a number of options you can choose from. One such example is No Pong. An excerpt from their official website:
No Pong is an extremely effective, award winning anti-odourant made from a blend of all natural, delicious ingredients. It does exactly what it says on the tin — no pong — guaranteed!

Made with love in Australia, it works on all kinds of underarms, all genders, and even teens!
Instead of plastic, their deodorants' containers are made out of 'tinplate', a combination of steel an tin. Their containers are fully recyclable. They are lightweight and strong, which also helps keep the shipping costs as low as possible. So, if you want to live a more plastic free lifestyle and want to start with deodorants, then No Pong is a good option in Australia.
Other options include eorth, shortened from Earth Before Plastic. They have Natural Vegan Deodorants packaged plastic free in convenient push-up cardboard tubes. An excerpt from their website:
The packaging we use for void fill in shipping our plastic free products is plastic free! EORTH® uses a die cut kraft paper and tissue interleaf combination, secured with hemp rope, acting as a cushion to protect products during shipment.

Our packaging boxes and Jiffy bags are made from recycled cardboard, either 100% or 70% recycled and 30% virgin — depending on the parcel size.

We continue to look for alternatives to single use plastic items, and welcome your feedback and as we work towards becoming your 100% single use Plastic Free Shopping source.
Contact Waster right now for your waste and recycling needs now!
Does your Australian-based business need waste and recycling services? If so, then you have come to the right website!
Please call 1300 WASTER (1300 927 837).  You can also email us at info@waster.com.au or enquiries@waster.com.au if you have any further questions. Find the best deals in terms of waste and recycling pricing and services!