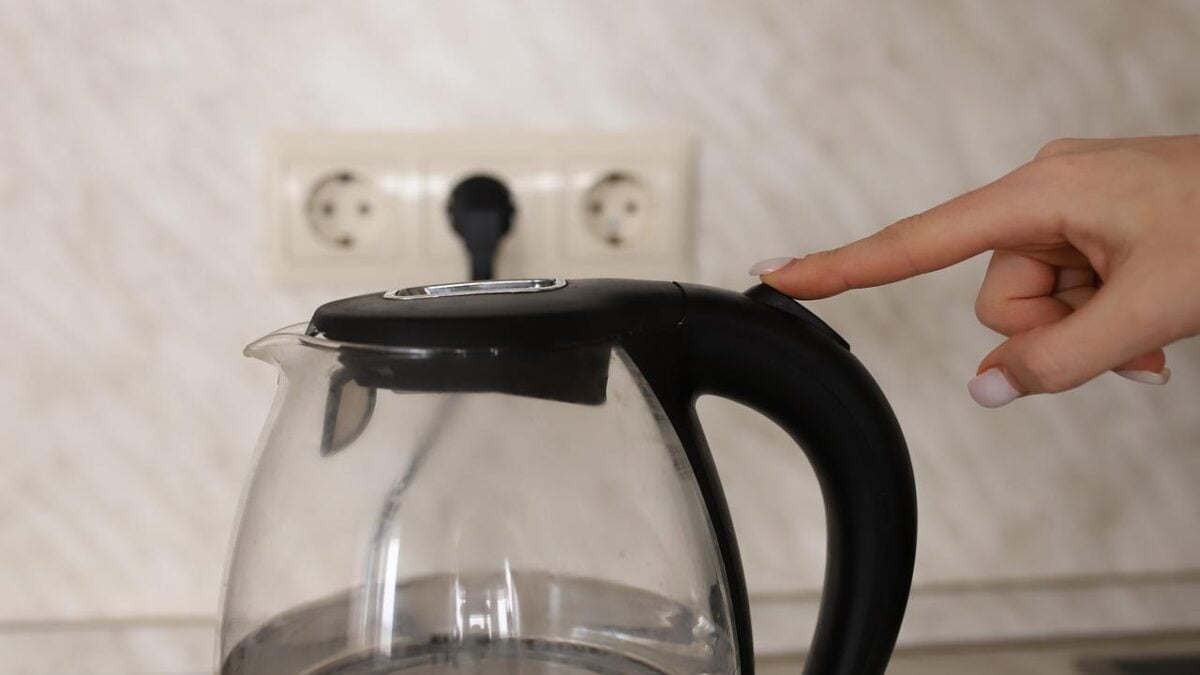 Discover The Best Options: Plastic Free Kettle Australia ♨️
Plastic Free Kettle Australia ♨️: In this blog, we discuss the importance of reducing – or even outright removing – plastic into your daily lives, specifically in your everyday-use kettles. We also cover some of the best plastic free kettle options you can find in Australia. Continue reading this blog to learn more. 
To be perfectly honest with you, I have visited so many of my friends' humble abode, as they say, and I have yet to find one that did not possess a kettle or two.  Kettles are, of course, considered as one of the must-haves in every kitchen.
Whether one uses them for simply boiling water to make coffee or tea, or sanitising their various bottles, cups and jars, it does not take away any of its importance to the kitchen at all.  Take note: I will definitely be looking at you weird if you do not have a kettle at your house.
Nonetheless, not every kettle should be kept. Some should definitely be thrown away, especially the plastic ones that will always come in contact with your food and water. Not only do they have harmful effects to the environment, but they also have some on human health. They, unfortunately, do more harm than good.
So, the best thing to do here is to just find a plastic free kettle in Australia, right? Easier said than done, I'm afraid. Going plastic free, of course, is the best option you have, but you might have a hard time finding an electric kettle with zero plastic components.
However, do not fret! After all, the reason why we made this blog to specifically help you find some of the best plastic free kettles available in Australia. We suggest you continue reading to learn more.
Waster: provider of readily-available recycling solutions for small and medium Aussie businesses
Before we take you further into the discussion and talk about where you can find some of the best plastic free kettles in Australia and why you should avoid those with plastic, we want to share Waster with you.
Who is Waster? Why do plenty consider it as one of the best waste and recycling companies in Australia?
---
>>Download Now: Free PDF Business Owners Guide To General Waste Bin Services
---
Simply put, Waster provides you with innovative solutions for your and your business's waste management and recycling needs. In addition to that, we provide flexible, 30-day contracts instead of the typical lock-in contracts, which proves a better choice nowadays.
Click on the blue button below to learn more.
---
READ NOW: News On Plastic Ban 📰 – NSW Bans Single-Use Plastic, Woolworths Stops Selling 15c Reusable Bags
---
Discovering plastic free kettles in Australia
Obviously, plastics have a lot of adverse effects on human health, as we have mentioned above. That is precisely the reason why we created this blog: for our readers to have a reference if they want to reduce or outright remove plastic in their lives.
What makes plastics so bad for human health?
More specifically, how does plastic contained in a kettle compromise one's health?
Plastic starts to break down when it is exposed to heat. And due to other uncontrollable elements such as hidden defects or aging as time passes by, the risk that harmful chemicals seep through the water boiling in kettles.
Usually, a plastic kettle means a kettle that has polycarbonate (PC) or polypropylene (PP), two types of plastic. And when we talk about these types of plastic, we will always bring up the dreaded BPA.
What is BPA? BPA is short for Bishpheno A, which is a chemical commonly found in polycarbonates. To give you an example, this chemical has been known to affect fertility. Here, we provide an excerpt from our blog that talks about BPA's effects on human fertility.
The chemical mainly responsible for this is Bisphenol A (BPA for short). Found in polycarbonate plastics, BPAs are often used in the food and drink containers. Additionally, they can also be used in other goods. Along with plastic, BPA also makes up canned goods. A study involving 94 people aged 17 to 19 years old found that more than 80 per cent of these teenagers have BPA in their bodies.

Now, how does this plastic chemical affect one's fertility? Apparently, it affects the endocrine system negatively. It may cause miscarriages, problems in puberty, and lower sperm count.
Now, for the plastic free kettle options in Australia, we review 3 of the best
Unfortunately, a truly plastic free kettle in Australia (or the whole world, really) does not exist yet as per reviewing some of the most famous and tested kettles. But still, do not get discouraged about that. After all, it is not the end of the world if you find a bit of plastic in kettle. You just have to find a kettle wherein the plastic components do not come in contact with the water that you will boil. That is our definition of a plastic free kettle in Australia!
Below, we provide you with some of the best and relatively plastic free kettles in Australia.
3 examples of best options
Breville Compact Kettle Clear Glass/ Stainless Steel BKE395BSS – When you talk about the best kettles, Breville will more or less come to your mind. This easy-to-use and easy-t0-clean, ergonomic kettle is at the top of our list when it comes to the best plastic free kettles in Australia. Not only is it super easy and swift to use, but you can store more water than your average kettle, not to mention that it will boil it very fast. It also gives you the ability to see your water as it's body is made of glass.
COSORI Electric Kettle, 1.7L Water Boiler BPA Free – Next on our list is COSORI's BPA free electric kettle. Just the words BPA free makes it a must-have for those who want to avoid plastic from touching your water! Made from the best materials (high-quality borosilicate glass and 304 stainless steel) around, it is meant to keep your water safe and tasting pure for many, many years. It is as convenient as it is stylish, specially designed to have a non-drip spout and scald-proof lid for easily controlling the flow and preventing scald.

Russell Hobbs 1.7L Brooklyn Glass Kettle – This is another BPA and plastic free kettle in Australia that you should strongly consider purchasing. Some of its best features include, removable filter for easier cleaning, cord storage, premium glass body to easily see water and boiling status and blue light illuminations when in use. Oh, and have we already mentioned that it is BPA free?
Plastic free kettle Australia: Mr Waster's final thoughts
You have a lot of options that you can exercise when it comes to living plastic free. Replacing your kettle with plastic components is definitely a good start. By going plastic free, not only do you help the environment, but you also maintain or even improve your own health.
Contact Waster right now for your waste and recycling needs now!
Does your Australian-based business need waste and recycling services? If so, then you have come to the right website!
Please call 1300 WASTER (1300 927 837).  You can also email us at info@waster.com.au or enquiries@waster.com.au if you have any further questions. Find the best deals in terms of waste and recycling pricing and services!