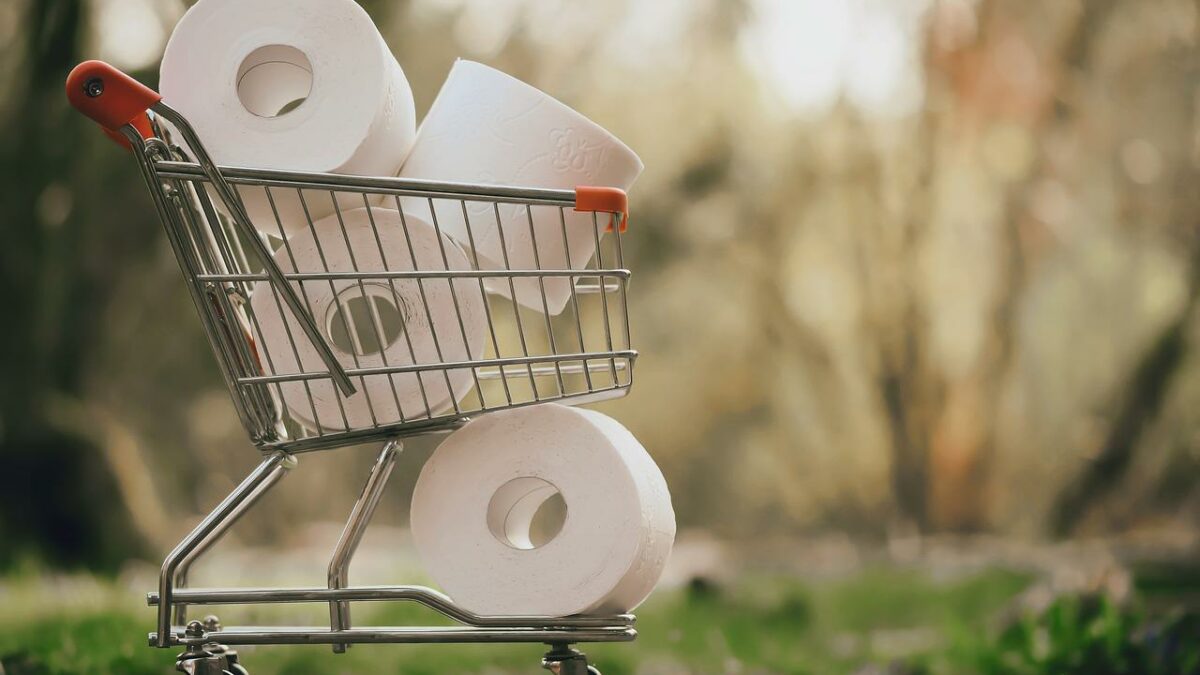 Know Some Plastic-Free Toilet Paper Options In Australia? 🧻
Plastic-Free Toilet Paper Australia 🧻: Where can you find plastic-free toilet paper in Australia? Look no further, as in this blog, we present you with some of the best options to choose from. Let us help you aim for a more plastic-free lifestyle. Continue reading to learn more.
In our quest to become more plastic-free, we have already talked about a number of products and their corresponding alternatives. This blog will be no different as we discover yet again an alternative for a certain product: the toilet paper.
Okay, now let us go on and talk about plastic-free toilet paper! As you may all know, the last two years have been crazy, to say the least, as the COVID-19 pandemic changed the way we go about our lives. Among the most notable events that transpired back then, of course, includes the then-trending panic buying and hoarding of toilet paper which occurred in different parts of the world in which Australia also took a part of.
Now, imagine all the amount of toilet paper used and disposed of because of panicking, right? What's outright worse is that plenty of those stockpiled and to-be used and disposed of toilet paper are encased in plastic packaging!
Unfortunately, plenty of brands still pack their rolls of toilet paper using plastic and supermarkets still get and sell them. I find it quite silly to package wrap something not made of plastic into something that is just for the sake of a bit of convenience. We could already divert tonnes – and I mean tonnes – of waste from going to landfills in Australia if we remove plastic-packaged toilet paper and exchange them with plastic-free alternatives, instead.
Nonetheless, plastic-free options still exist here, and we aim to help you discover some! Continue reading below to learn more.
Waster: we provide readily-available recycling solutions for small and medium Aussie businesses
Before we take you further into the discussion and talk about where you can find some of the best plastic-free toilet paper in Australia and why you should avoid those with plastic, we want to share Waster with you.
Who is Waster? Why do plenty consider it as one of the best waste and recycling companies in Australia?
---
>>Download Now: Free PDF Business Owners Guide To General Waste Bin Services
---
Simply put, Waster provides you with innovative solutions for your and your business's waste management and recycling needs. In addition to that, we provide flexible, 30-day contracts instead of the typical lock-in contracts, which proves a better choice nowadays.
Click on the blue button below to learn more.
---
READ NOW – Discover The Best Options: Plastic Free Tea Deodorants In Australia 🍃
---
Where can we find the best plastic-free toilet paper options in Australia?
Right now is the perfect time to stand up (or sit down in this case) for a cleaner and more sustainable Earth! Below, we have some of the best options for you when it comes to plastic-free toilet paper in Australia. But before presenting them to you, we first determine why you should remove plastic in your lifestyle altogether.
Why make the switch to a plastic-free lifestyle?
The reasons are quite simple and obvious as to why a plastic-free lifestyle would be better for you. We here at Waster have already talked about why in the past blog, but we feel it necessary to give you a refresher in this blog.
The demand for plastic is lessened. What other reasons would we want you to switch to a plastic-free lifestyle, right? The answer to that, of course, is because we want plastic usage reduced. First of all, plastic makes use of of our already-limited natural resources such as fossil fuels, which emits greenhouses gases that traps heat inside the Earth, therefore making it hotter. Greenhouse gases emitted from fossil fuels also contribute to various respiratory diseases coming from air pollution.
Less plastic will go to landfill. Did you know that plastic will break down only after centuries – with a strong chance to even reach a thousand years? Absurd as it sounds, it is unfortunately true. What's worse is that a majority of plastic does not even get recycled. Instead, they go to landfill wherein they accumulate overtime. Naturally, going plastic-free will mean the reduction of plastic going to landfill.
You will make a positive environmental impact. A simple switch to plastic-free toilet paper can mean the world to the… well, world. Baby steps, as they say. You can make a positive impact even with this small change, and it can even lead you to change your lifestyle as a whole.
Plastic-free toilet paper options in Australia you could choose from
Personally, if you aim to have a more plastic-free lifestyle and want to incorporate it on your toilet paper, then I recommend Who Gives A Crap. If you have not heard of this toilet paper brand in Australia, then it is the right time to.
First off, it is made from 100 per cent recycled paper (pure paper – no ink or others included). Additionally, and more importantly, Who Gives A Crap's toilet papers are plastic-free –they come filler-free in a compostable cardboard box.
In other words, only paper is used to pack these toilet paper, aside from the very minimal tape used to seal the box. We suggest you read more about it on Sustainable Jungle for more details.
Other plastic-free toilet paper options in Australia
I can also recommend The Cheeky Panda to you if wish to find alternatives to plastic-packed toilet paper. Like almost all alternative toilet paper, this 3-ply toilet paper is made of 100 per cent bamboo and has a 200 sheets. Not only is it absorbent and super soft, but it is also 100 per cent plastic-free!
Another option you can pick is The Caboo Tree-Free Bamboo toilet paper. Of course, it is also plastic-free, septic-safe and biodegradable. This 2-ply toilet paper has 2,700 sheets in store and can be used for people with sensitive skin.
Know of any other options? We would like to hear them from you! Comment down below if you have any other plastic-free toilet paper options in Australia.
Contact Waster right now for your waste and recycling needs now!
Does your Australian-based business need waste and recycling services? If so, then you have come to the right website!
Please call 1300 WASTER (1300 927 837).  You can also email us at info@waster.com.au or enquiries@waster.com.au if you have any further questions. Find the best deals in terms of waste and recycling pricing and services!