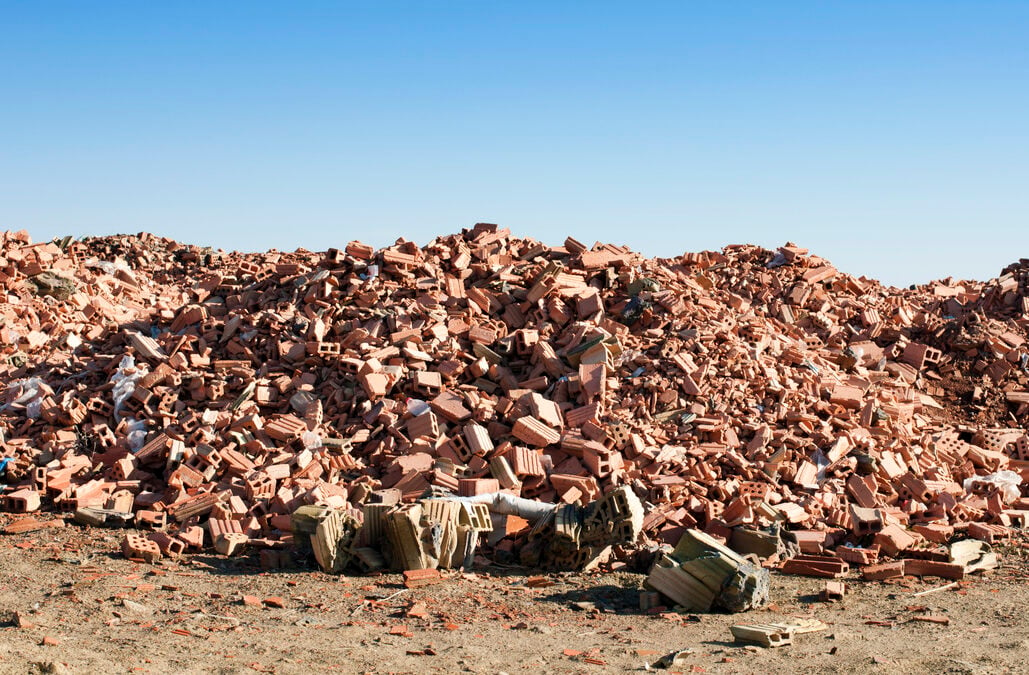 Processed Engineered Fuel ⛽
Processed Engineered Fuel ⛽: Every day becomes a challenge in response to eliminating waste. Although efforts have indeed been made, more planning needs to be done for future endeavours. One thing Waster found interesting: PEF.
As we all know, waste keeps piling and piling on landfills. If this does not stop soon, we will see a steady decline in landfill space to house waste. As a result, we have to deal with waste sooner than later.  This is where PEF, or Processed Engineered Fuel, comes into play.
---
>Download Now: Free PDF Business Owners Guide To General Waste Bin Services
---
Besides reducing waste in landfills, it is also meant as an alternative fuel – something the world really needs. Natural resources are scarce nowadays, so this is a godsend, indeed. Find out more as we discuss Processed Engineered Fuel to you, readers.
A Bit About Waster
Before we discuss everything about Processed Engineered Fuel or PEF, let me share with you more information about Waster.
We here at Waster provide you with innovative solutions for you and your business's waste management and recycling needs. Furthermore, we provide flexible, 30-day contracts instead of the typical lock-in contracts, which proves to be better.
Click on the blue button to learn more.
---
READ: Electronic Waste Or E-Waste Recycling 📱
---
Discussing Processed Engineered Fuel
We all would love making fuel from waste. No one I know even dares disapproves of this.
After all, waste management became hard for Australia when China halted importing waste last 2018. With this, waste became harder to combat nowadays. Correspondingly, natural resources are becoming more scarce by the minute. Australia usually uses coal as a source of fuel. But recently, alternative (and especially renewable) energy is sought out for the following reasons: (1) reduce the need to use natural resources like gasoline, coal, etc. and (2) lessen the dreaded carbon emissions.
ResourceCo had the perfect solution in addressing both issues. Let us first know who they are.
PEF Creator
ResourceCo, an Australian company, mainly focuses on resource recovery. They have more or less 500 workers in Australia and Southeast Asia. Furthermore, their goal includes growing their fuel business mainly in Australia and other parts of Southeast Asia.
We can mainly identify them as the creators of Processed Engineered Fuel, or simply PEF. Processed Engineered Fuel is now used as a substitute for fossil fuels in "both domestic and offshore cement production markets". This high-quality fuel holds its place between recycling and disposal in the waste hierarchy.
Where Does Processed Engineered Fuel Come From?
As mentioned in the above statements, Processed Engineered Fuel directly comes from dry, non-recyclable waste.
ResourceCo worked with Adelaide Brighton Cement Limited in developing PEF. The PEF was used as a replacement for fossil fuels in the Adelaide Brighton cement kiln. The success resulted in Australia's first PEF manufacturing plant established in South Australia.
ResourceCo also works with various waste stations with common goals which mainly includes reducing waste from landfills. For example, Knox Transfer Station partnered with ResourceCo to produce PEF. They produce this from recycled plastics, textiles, wood, and other materials.
Process
PEF can significantly reduce the reliance on fossil fuels. The Wetherill Park plant in NSW, for example, deals with and processes 150,000 tonnes of waste yearly. Additionally, they recover valuable materials like metal, timber, and other inanimate but useful commodities.
According to CEFC, the plant should lessen over 8 million tonnes of carbon emissions in its lifetime. Sounds like a great deal, if you ask us!
As for the process of creating PEF itself, the waste supposed to be at a landfill is first sorted out. The plant recovers the materials mentioned above and turns the non-recyclable, dry waste into PEF. Next, the waste is either shredded, screened, and separated. Those with no energy value are extracted while the rest is now converted into a dry and solid fuel.
The Beauty Of PEF
Now, why do you think many seek out Processed Engineered Fuel? In this section, we give you a few reasons:
1. It saves the environment. For the longest time up until this day, we continue to battle with landfill emissions. Greenhouse gases like carbon dioxide and methane results from the different types of waste accumulated in landfills. As a result, it harms the environment. PEF helps stop this by using the landfill waste for its production.
2. It helps reduce the need for coal. We always associate coal with air pollution. Plants that use coal for power produce air pollution that results in a number of health problems like asthma, neurological problems, heart and lung ailment, and more. Furthermore, like from the first reason, coal-powered plants causes acid rain and global warming – certainly appalling, I know. But with Processed Engineered Fuel, we would not have to worry about that. It is a good alternative that reduces coal production and usage.
3. It acts as an alternative source of energy. And a good one, at that. Aside from coal coming off as harmful to the environment, it is also limited. We continue to look for alternatives, as a result. And with that, we have come up with Processed Engineered Fuel. We can see it as a win-win, obviously. Less waste in landfills and reduced production and consumption of coal (or other natural fuels), along with much cleaner and safer fuel.
Waster's Thoughts On Processed Engineered Fuel
Obviously, Waster supports the production and advancement of Processed Engineered Fuel. What ResourceCo started, we would love to see it further bloom not just in Australia but also in other parts of the world.
We certainly love the idea of a sustainable environment!
Waster intends to deliver more good news like this, so stay tuned. Read our blogs for more noteworthy information.
Waster: Things You Need To Know
If you're looking for different bin services, check our waste recycling shop and find the best deals in terms of pricing and services.
Also, please call 1300 WASTER (1300 927 837), or email us at enquiries@waster.com.au if you have any further questions.