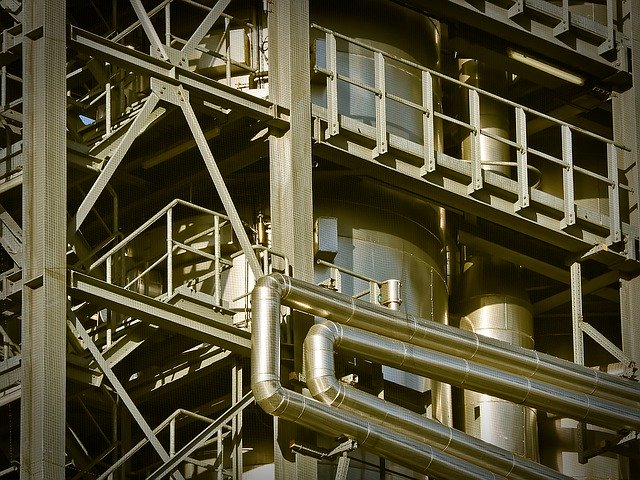 Product Destruction Services 🗑️
Product Destruction Services 🗑️: Have you ever wondered what happens to those rejected products? Do they resell them to those interested? Or do they keep them in their warehouse or factory? Either one of the two might be possible, but that practice is wrong. Businesses should keep in mind to dispose of their rejected or discarded products by means of destroying.
Why is destroying them necessary? Is there any reasoning behind it? Let us discuss it with you in this blog. Read on to learn more.
---
>Download Now: Free PDF Business Owners Guide To General Waste Bin Services
---
A Bit About Waster
Before we continue with the discussion on product destruction services, let me share with you more information about Waster.
We here at Waster provide you with innovative solutions for you and your business's waste management and recycling needs. Furthermore, we provide flexible, 30-day contracts instead of the typical lock-in contracts, which proves to be better.
Click on the blue button to learn more.
---
READ: Rural Waste Management 🗑️
---
Businesses Do Need Product Destruction Services
My mother always used to tell me "Mistakes happen", and I could not agree more! In fact, mistakes are often depicted as a learning experience, to which I can agree, too. But the circumstances are quite different for discarded products (i.e., products with factory defect/s).
As a business, you might think to recycle, reuse, or resell them to those interested. After all, that may seem environmentally sensible if you think about it. However, doing one of these will damage your brand. What approach should you take, then? Have you really ran out of options? Should you just keep them in your factory or warehouse until further notice?
The answer is no. What you can do is call upon a product destruction services provider. Destroying confidential, sensitive, or unsuitable products are necessary to keep your brand safe.
What Products Should You Destroy?
There is a categorisation of products you can destroy for the benefit of your business. We can categorise them into the following:
those with factory defects
out-of-date
recalled
damaged
If your products fall under one of the categorisations, then you should see to its destruction.
Guarantee
To guarantee that the products will be destroyed and recovered (if possible), then acquiring a certificate of product destruction is required. If you search on various search engines like Google, you can various certificate if product destruction templates to give you an idea on what it looks like and what it says.
Costly Disadvantages Of Not Destroying Your Products
What happens if you do not destroy the discarded products? Is there any harm in not acquiring product destruction services?
Well first, many will know how your business works to manufacture the products. Competitors, especially, can take advantage of this and make you more vulnerable.
Second, you are liable for your own defective products. Laws definitely require you to dispose of your discarded products the proper way. If you do not dispose of them properly by a legal process, then you run the risk of some "scavengers" picking up your discarded product and them selling said product, which can hurt your brand.
Additionally, this can very well harm the environment. Loads of discarded products going into landfills can contaminate the land, air, or sea depending on the product discarded. Most importantly, if your environmentally aware customers find out about this, you then run the risk of getting your products boycotted.
Those are just some of the reasons why you should get your business product destruction services.
Examples Of Companies Providing Product Destruction Services
In Australia, there are quite a number of product destruction companies. We ourselves can offer businesses confidential paper disposal bins to destroy sensitive information. Furthermore, aside from confidential papers, other businesses can offer different product destruction services.
For example, we will first take a look at Shred-X; they are a company which destroys all kinds of products for their customers. They can arrange a schedule for you whenever you need product destruction services. May it be occasionally or regularly, they can accommodate you. Furthermore, you can ask them for their services if you wish to change your brand itself. Things like destroying your old advertising materials, stationery, and even old uniforms can be done by them.
Another example would be Suez. Like the first one mentioned, they also destroy a wide range of products. From the collection up to the destruction process itself, they will take care of that for their customers. Additionally, they can also opt to recover the products if possible. After all, reusing it is so much better than disposing of the products in a landfill.
Finally, we have Cleanaway. Here is another company who can destroy your discarded products for you. Here, they state their benefits:
A secure collection service from your warehouse to ours
Secure storage while waiting for the destruction process
Protection of your brand, business name and/or product
Comprehensive destruction and disposal process to ensure the items do not return to the market
Provision of a destruction certificate for your compliance records
Product Destruction Services: Conclusion
Certified product destruction services providers are important for businesses. Not doing so will result in you breaking the law and losing your customers' trust. As such, you can destroy a wide array of products so that they will not be put on the market by shady people who got the discarded products from who-knows-where as well as protect your brand's privacy.
Furthermore, in Australia, you can find many companies that can deal with your products that need destruction services. Waster, in particular, offers document destruction services for businesses who need to dispose of sensitive information.
Waster: Things You Need To Know
If you're looking for different bin services, check our waste recycling shop and find the best deals in terms of pricing and services.
Also, please call 1300 WASTER (1300 927 837), or email us at enquiries@waster.com.au if you have any further questions.