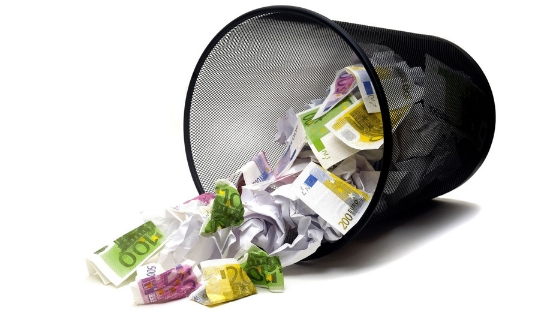 Queensland Waste Levy: How Will A Delay Impact Your Bin Prices?
The implementation of not of a Queensland Waste Levy – has been one of the hottest topics in the world of Australian waste management and recycling in recent years. It has attracted lots of media attention – such as on the ABC (not always positive) show on the waste industry – War On Waste.
The lack of a Queensland waste levy – has produced strange market anomalies in recent years – where the price of dumping at landfill has been much higher in NSW, south of the border. For example – in Sydney metro region in Dec 2018 – dumping waste at landfill carries a state levy of $141.20 per tonne.
What is the major issue?
This huge difference in price can real impact business activity and costs of doing business.
The Queensland Waste Levy – has become a political hot potato in NSW as well as Queensland due to a number of reasons:
Waste companies in NSW (and even as far south as Sydney metro region) have been shipping huge amounts of waste on trains across the border to dump in QLD.  This obviously helps them boost their profits in Sydney – if they are charging their customers pricing reflecting a landfill levy of c.$140 per tonne.
This obviously creates huge inefficiencies due to the transport operation (i.e. and pollution) and also impacts NSW tax revenue etc.
A second reason people have criticised the lack of a tax – is that it does not incentivise businesses to boost recycling. In other states – dumping at landfill is much more expensive than accepted recycling such as cardboard bins or commingled recycling.
There is thus less incentive for companies to put the effort required into boosting recycling without Queensland waste levy legislation in place. Without the levy on dumping at landfill – Queensland has the lowest recycling rate in Australia – with c.55% of waste sent to landfill currently in 2018.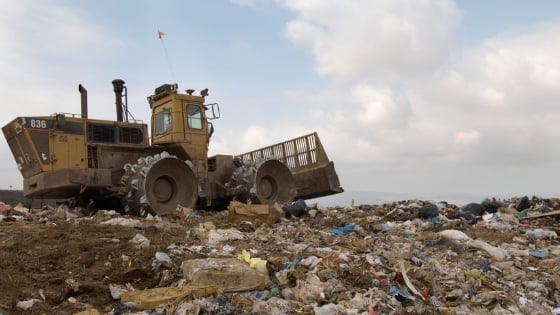 What is the latest news on Queensland waste levy legislation?
The latest news is that QLD waste levy legislation has been pushed back to mid 2019 – but that the cost per tonne will increase.
According to the Brisbane Times:
The "state government for delaying the date of introducing the waste levy in Queensland until mid-2019 while increasing it to $75 per tonne."
"After listening to the feedback, the Palaszczuk government has decided that it is in the best interests of Queenslanders for the waste levy to commence on 1 July 2019," she said.
A date of levy increments was also proposed to move to July 1 each year.
"Delaying the start of the levy and changing the increment dates requires the government to adjust the waste levy rate to ensure we don't fall further behind other states," Ms Enoch said.
"As such, the levy rate will start at $75 per tonne, but importantly the first increase in levy rates will not be for 12 months."
See our blog on if recycling is a waste of time.
How much will this impact bin collection prices for Queensland businesses?
We can not hide from the fact that this change with an implementation of QLD waste levy legislation will have a real impact on Queensland and Brisbane bin hire prices – and this will be a real cost to business. It will hopefully incentivise recycling more.
For example – if you currently book a 3m bin once a week – at 100kg a metre – say for a cafe or restaurant business – you will be paying c. $65.50+GST per collection.
If a Queensland waste levy of $75.00+GST per tonne is imposed – this will be an extra cost on tipping alone of $22.50+GST per collection.
This represents a price increase of c.34%.
Over a year – this would be more than $1000 in real costs to business.
Conclusion on Queensland waste levy legislation
At Waster – we have long seen the implementation of a Qld waste levy as inevitable.
It is important and should happen – to counter the cross border dumping and lack of incentive to recycle that we have seen.
It should always be remembered – that this will be a real cost to doing business for small and medium businesses such as those Waster works with.
We firmly believe that the tax – and a Queensland waste levy is certainly a tax – should be spent on new recycling facilities and not be a money grab by the State Government.
One area we would love to see investment would be in  a nappy recycling facility.