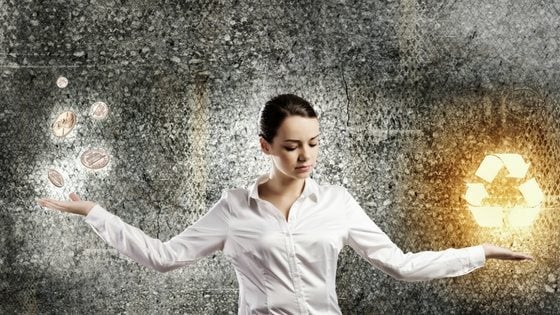 Recycle Cans🍾 – Everything You Should Know
Recycle Cans 🍾: One of my colleagues at work recently asked me a question. She said that she had so many empty tin cans of Coca-Cola and Pepsi cluttered in her kitchen. Unsurprisingly, she does not know what to do with them. Me, being the good 'Samaritan' that I am (please believe me), helped her out with that. And, opening our emails – apparently, she is not the only to ask such question.
So, I am going to share with you what I discussed with her here.
---
>Download Now: Free PDF Business Owners Guide To Commingled Recycling Bin Services
---
Yes, you can recycle your cans!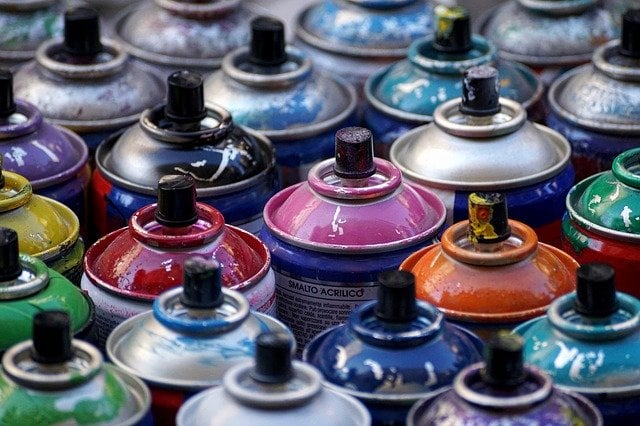 Lately, we've been receiving this question. As a result, we've made this blog to answer your queries and provide information to those who will seek it in the future as well.
To answer the question: yes, cans can be recycled! In fact, steel is one of the most recycled materials in the industry. A tin can is typically made from steel with a tin coating, after all. In the event that you need to get rid of your excess, empty tin cans at homes, you can cooperate with and contact your local council for more details. Additionally, you should also know that many types of tin cans are recyclable. In a guide made by Recyclenow, they separated the recyclable tin cans from the non-recyclable ones.
The recyclable metal items include the following:
Drink cans
Food tins (you should put the tin lids inside the tin before collection)
Biscuit/chocolate tins, along with their lids
Aerosol cans (remove plastic caps; recycle them separately)
Aluminium foil (used for baking and covering food) – remember to scrunch foil together and form then into a ball-like shape
Aluminium foil trays such as take-aways trays, etc.
Tubes made from aluminium like toothpaste – make sure to remove the plastic cap
Furthermore, here the non-recyclable ones:
Laminated foil (e.g., cat food, coffee pouches; basically anything like this that springs back when you try to scrunch them)
Chip packets and sweet wrappers
Chemical metal containers (e.g., engine oils, paints, white spirits)
Metal cutlery, pots, and pans found in kitchens
Any other metal products not listed on recyclables (e.g., irons, kettles, pipes, etc.)
As for plastic, it depends on the type. Typically, you can recycle plastic bottles (e.g., water and soda bottles) without any problems.
Things to remember when recycling tin cans
You should remember to wash them before collection. Leftovers in the form of either food or liquids can contaminate other recyclable materials and render you unable to recycle tin cans. Additionally, you can leave the labels. The handlers at the recycling facility will remove them for you.
The lids should be properly dealt with before collection and recycling. You can leave the metal lids as is to recycle with glass. Or, you could also put them inside the can.
As for ring joiners (i.e., six-pack ring for beer), they can be recycled along with plastic film and carrier bags. Just find a collection point in your nearest, large-scale supermarkets.
What About Soup Cans?
There is still an ongoing debate on whether soup cans are recyclable or not. After all, whether it is made of tin or steel, it does not matter, you can still recycle them. But what makes it unrecyclable for some is the simple fact that there is another type of material present in steel or tin soup cans.
They have a thin layer of tin coating that prevents corrosion and keeps the soup fresh. Without the coating, steel or tin cans can very much be recycled. But they are said to contain bisphenol-A or BPA for short. We have already tackled the dangerous effects of BPA on our blog that tackles plastics affecting fertility and recycled toilet paper facts.
The best thing to do if you still want to recycle your soup tin cans is to contact your local council. Additionally, you can also research your nearby drop-off location and ask whether or not they recycle soup tin cans containing BPA.
Recycled Tin Cans Crafts
If you do not want to send your tin cans coming from your kitchens to the kerbside for recycling, you can opt to use your creativity and turn them into something different! Check this blog from Simple As That as they present to us 25 unique ideas that you can do to recycle tin cans.
If you click on the blog, you will see different kinds of arts and crafts made from tin cans along with other products. These recycled items include a wide array of products such as flower pots, pen holders, utensil holders, watering cans, and even Halloween designs. One design I'm quite fascinated with is recycling tin cans, turning them into lanterns. See the design here for an amazing outdoor lantern.
Earning through recycling cans: a viable lifestyle?
If you are like me, you have probably wondered could you survive by just using the money you get to recycle cans and bottles.
Whether it is a dream of being away from the office or just as a financial backup if all else went wrong, it does still make you wonder. Could you survive if you just recycle cans and bottles that you find?
Depending on what you read, the answer may be yes!
What is a return and earn scheme to recycle cans?
New South Wales has implemented a container deposit scheme called Return and Earn. Under this scheme, there are a number of machines throughout the state where you can receive 10 cents for disposal of a relevant container.
From the program website below, we quote:
"Most 150ml to three-litre drink containers will be eligible for a 10 cent refund at an approved NSW collection point. Container materials that may be eligible for a refund include:
Glass
Plastic
Aluminium
Steel
Liquid paperboard (cartons)
"Containers should be empty, uncrushed, unbroken and have the original label attached. Wine, spirits, cordial and plain milk containers are generally not eligible.
"If a container isn't eligible for a refund, please use a recycling bin."
This includes normal cans for fizzy drinks. etc.
Can you collect enough cans to earn a living?
Doing some simple back of the envelope sums, the average Australian income in 2018 was $1,567.90 per week (for full-time workers, according to the ABS).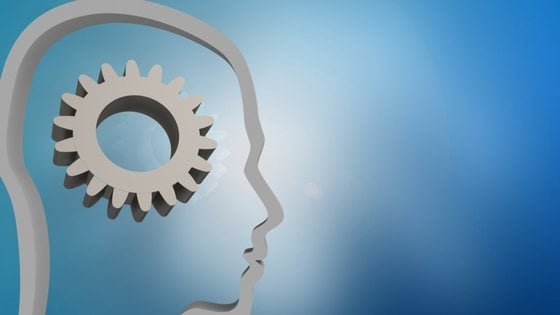 That would mean collecting and returning c.16000 cans a week – which sounds huge. Of course, you could survive on a lot less than this. And, the tax would likely be different.
Are there any examples of people who live by recycling cans?
South Australia has operated similar schemes for many years – and there are examples of people who add to their income in this way – or even live mostly from recycling.
The ABC covered some of these people:
"Joan says she drops in on 15 companies and 15 local homes to collect their bottles and cans every week.
"'Every week I go out and do what I call my rounds, I do a small walk around the block to residents and then I do the strip along the main road of businesses, who keep them aside for me,' she says.
"'I would average at least $50 a week, in the summer it's more lucrative.'"
One man claims to make much more:
"Kevin goes out at midnight every night and collects cans from midnight until 8:00 am when the depot opens, making between $70 and $90 a night, "more than enough to live off.
"'I'm paying my rent from picking up bottles … you learn to leave the big bottles, and you just go for the smaller, lighter items, otherwise you're just struggling for not much money.'"
Proof of validity
Kevin making up to $90 a day I think proves that you can survive by recycling. I will try to remember this next time I am short of some money!
Meanwhile, check out a video below showing how the system works in NSW and how to get started returning and earning!
Plastic bottle crusher?
If you are anything like Mr Waster, you can fondly remember collecting aluminium cans (aluminum in American English) at school to crush and recycle. For many, crushing them was the most satisfying part of the role.
Now, we look at one of the newer options on the market to help your business recycling items like metal cans or plastic bottles or so to boost your commingled recycling. Hopefully, this can minimise any general waste going to landfill and take us on a nostalgia trip (on crushing aluminium cans as a kid).
Waster offers a real alternative to small and medium Australian businesses for waste and recycling requirements as we have a real focus on recycling, flexible contracts (no lock-in agreements) and an aim to reduce your costs.
You can easily and conveniently arrange your services online today through our online waste shop:
First, check out our commingled recycling service.
Commingled bins to recycle your bottles and cans
If you operate a cafe, a restaurant or even a busy office, you will likely have lots of bottles and cans and other assorted packagings.
A commingled recycling bin, the yellow bin (mixed recycling that you are used to at your house), is the best solution for bottles and cans. It is a commonly available service and is cost-saving. It is priced lower than general waste.
When we speak to businesses we often suggest they implement a cardboard bin first, then move to a commingled bin for bottle and can recycling. See our blog here on commingled recycling options. Also, check out our commingled recycling bins if you have already made up your mind to work with Waster.
Now, we move on to a nice, nifty technology that can help recycle bottles and cans.
Recycle bottles and cans: save the elbow grease with convenient crushing devices
Things have moved a long way since stamping on a drink can be the height of technology back in my school days. There are now many very efficient crushing devices available that can suit many businesses.
You can see one of the leading companies in the sector here – Plastic Bottle Crusher. It is an American company that manufactures many sizes and shapes of machines suitable for all businesses.
From the website:
"Our crushers are deliberately over-engineered, made from heavy-duty grade 304 stainless steel.  We set out to build the best crushing machines in the world.  When we knew we had the design right, we built them to the highest standard of robustness, not the lowest price."
"Crushing containers, especially plastic containers, is fast, easy and safe with one of our machines.  It is also very satisfying.   Need a break?  Crush a bottle, smash a can.
"If you are in business, waste volume reduction will save you money and signal to your customers and staff that you care about your environmental footprint.
"It makes no sense to fill a bin with the airspace in empty bottles and cans, and pay for its collection.  Our equipment will help you fit more in each bin and cut that cost."
At Waster, we certainly agree that a device like this could reduce bin collections and may be very beneficial for services such as waste management for cafes. Check out a similar blog on saving money via food waste disposal machines.
Introduction of reverse vending machine network in NSW
The New South Wales Government is following the lead of SA and the Northern Territory and implementing a deposit scheme with reverse vending machine networks at various collection points. This program is designed to reduce litter and improve recycling facilities.
There are criteria that will need to be met to be eligible for a refund which is c. 10c refund per item.
You can see more details and the network of collection points under the scheme here.
The benefits
There are great innovations in this area such as reverse vending and container deposit schemes.
You can also have fun crushing your cans with old fashioned elbow grease. Collecting cans and drinks containers can be a great way to get kids, sporting groups and school groups excited to recycle bottles and cans and help the environment.
Why we need to recycle bottles and cans: have you heard that we have plastic in our bottled water?
In many of our blogs, we have covered the increasing issue of plastic pollution and the devastating impact it is having on our oceans and marine life.
We have covered how animals eat plastic, but I was practically dumbfounded to hear it is present in nearly all commercially bought waters!
According to the Guardian newspaper, microplastics have been found in 90 per cent of bottled waters tested by the WHO.
"In the new study, analysis of 259 bottles from 19 locations in nine countries across 11 different brands found an average of 325 plastic particles for every litre of water being sold.
"In one bottle of Nestlé Pure Life, concentrations were as high as 10,000 plastic pieces per litre of water. Of the 259 bottles tested, only 17 were free of plastics, according to the study.
"The brand's Orb Media said it had tested were: Aqua (Danone), Aquafina (PepsiCo), Bisleri (Bisleri International), Dasani (Coca-Cola), Epura (PepsiCo), Evian (Danone), Gerolsteiner (Gerolsteiner Brunnen), Minalba (Grupo Edson Queiroz), Nestlé Pure Life (Nestlé), San Pellegrino (Nestlé) and Wahaha (Hangzhou Wahaha Group)."
At the moment, it is uncertain how the plastic has entered the water. But, it is felt that it is through airborne contamination. Bottled water drinkers can fall sick to various contaminations present. As a result, actions must swiftly be done, of course, to deal with this.