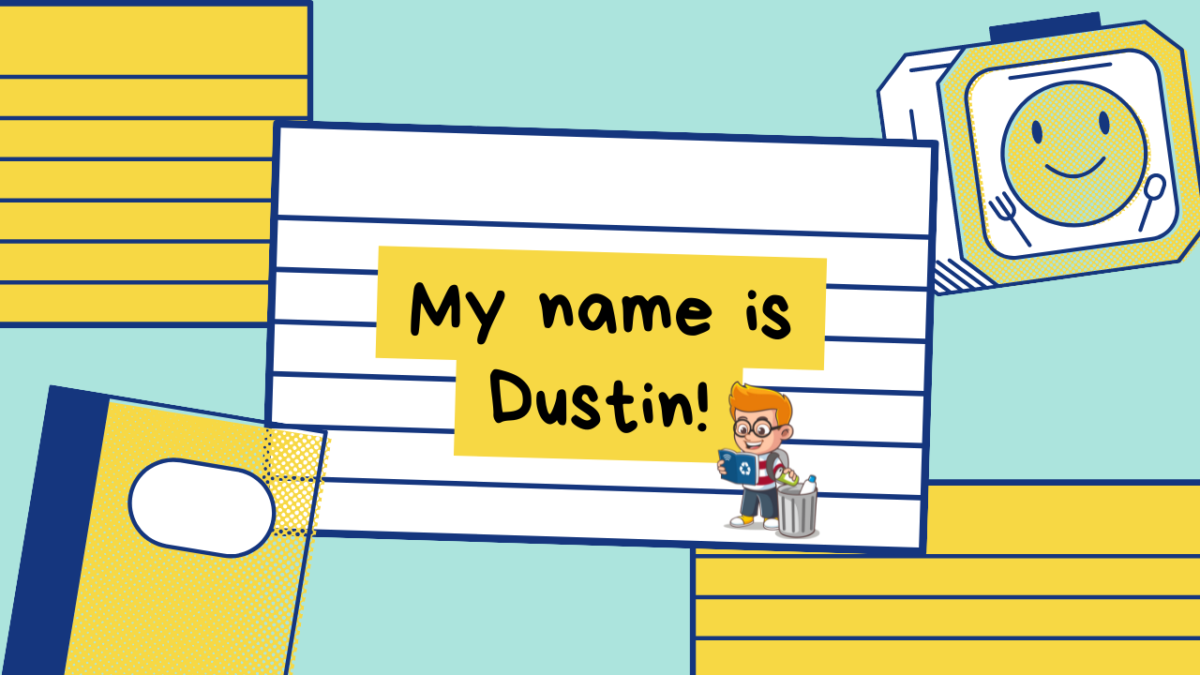 Meet Dustin, The Recycling Geek Of This Recycle Cartoon 👦
Recycle Cartoon Character Dustin 👦: As we move along with our recycle cartoon series, we now introduce to you the recycling geek kid named Dustin.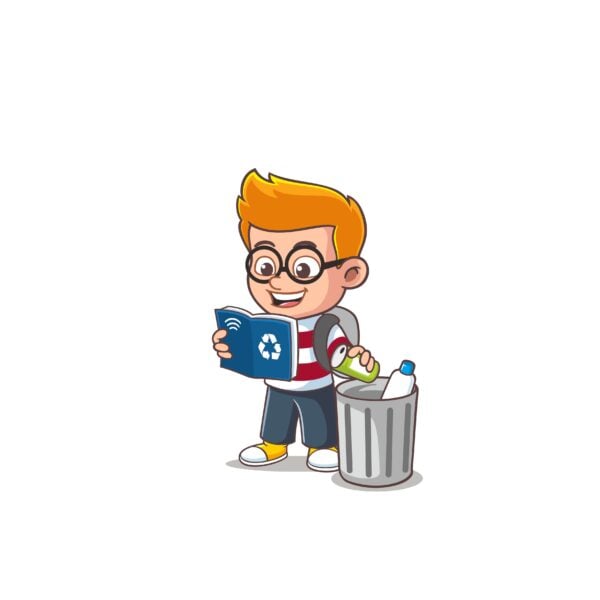 Last time, we talked about the loving dog named Julius who has a knack for making a mess by going through the trash. This time, however, we introduce yet another recycle cartoon character named Dustin.
Just who is this kid? How much does he love recycling? And, what is his backstory?
Below, we will talk about that and more. So, stay tuned and continue reading this blog to learn more!
Who's Waster and what can it do for businesses? Learn more
Before we go further and learn who Dustin the recycling geek is as we progress through this recycle cartoon story, let me share with you more information about Waster.
---
>Download Now: Free PDF Business Owners Guide To Commingled Recycling Bin Services
---
We here at Waster provide you with innovative solutions for you and your business's waste management and recycling needs. Furthermore, we provide flexible, 30-day contracts instead of the typical lock-in contracts to SMEs, which proves to be better.
If your business is based in Australia, partnering up with Waster will prove to be beneficial for your business. Here, I enumerate to you what we bring to the table in terms of providing quality waste and recycling services.
You pay exactly what you asked for – and not a dollar more! For your waste management and recycling needs, avail of our flexible, 30-day contracts instead of those long, unproductive and hidden fee-containing lock-in contracts.
Designed for small and medium businesses – we help you reduce costs while boosting recycling. That's a win-win situation!
On-time and reliable – we provide fully-accredited logistics and facility operators. By saying so, we ensure the safety and efficiency of our services.
As such, in the waste management industry, problems are bound to rise like in any other business. If such issues arise in regards to our service, you can talk to our friendly customer service team.
Click on the blue button to learn more.
---
READ NOW: Julius, The Loving Dog That Always Goes Through The Trash (And An Explanation Of Why Dogs Go Through Trash) 🐶
---
Now, on to the cartoon recycle story!
Introducing Dustin, the smart kid of this recycle cartoon
Not a lot of people have seen Waster use its new recycle character Dustin from our new recycle cartoon story, of course, due to its being fairly new. But now, it is time to learn more about him from our recycle cartoon story!
Name: Dustin
Age: 10 years old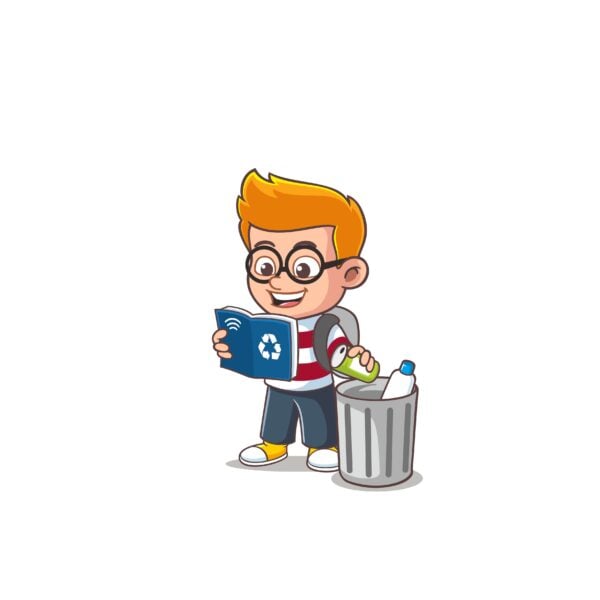 Height: 153 cm
Nickname/s: Dusty, Dustin the recycling geek
Appearance: According to Waster's recycle cartoon story, Dusty the recycling geek, also known as Dusty by some, is a young and small boy that seems serious most of the time. With blonde hair and brown eyes, he can always be seen wherever he goes reading a book about recycling. Dustin usually wears a white and red-striped shirt, a pair of blue trousers and yellow shoes. He is always seen with his dog Dustin whenever he is at home.
More on Dustin, the kid that loves recycling
Personality: Although Dustin is a passionate kid when it comes to recycling as portrayed by this recycle cartoon, he rarely ever talks to anyone outside of school. Of course, he is always so busy reading all kinds of books about waste and recycling. Dustin loves the subject of Science and greatly excels at it. You rarely see him miss getting perfect marks! As shy and reserved as he is in our recycle cartoon story, when you ask him for help with a certain Science topic, Dustin would never hesitate to help. When he acquires some free time from school activities, you will see him either reading Science or recycling books, playing with his mischievous but lovable dog Julius or talking to either Wally the garbage truck driver or a certain someone (or something?) we will talk more about below.
Backstory: This young child, according to our recycle cartoon story, has loved recycling ever since he was 5 years old. The reason for that is that his parents are friends with Wally for quite some time already. Whenever they met, they would invite Wally for a simple dinner at their home, and Wally would ramble on and on about recycling. Hearing this, Dustin's curiosity piqued, and he has since loved recycling. When he turned 9 years old, Dustin asked for a gift. What gift did he ask for, you ask? Well, he asked for a dog! Initially, his parents were against the idea as owning a dog gives one additional responsibility and extra spending. With a bit of a tantrum from Dustin, however, his parents eventually gave in and got Julius.
Even more, various facts about Dustin in our recycle cartoon story!
Goals: Dustin's goal, according to our recycle cartoon story, is to become a full-fledged scientist when grows up and discover a way to recycle any item or product you can think of. That may be a bit impossible now, but who knows when the time comes, right?
Quirks: He is an introvert, according to our recycle cartoon story. But he loves talking to an alien called Clarence. Unbeknownst to many, Clarence comes from an advanced planet with advanced recycling. Dustin, by constantly talking to Clarence, now knows a lot about advanced recycling and will apply what he has learned later in life when he becomes a scientist.
Contact Waster right now for your waste and recycling needs now!
Does your Australian-based business need waste and recycling services? If so, then you have come to the right website!
Please call 1300 WASTER (1300 927 837).  You can also email us at info@waster.com.au or enquiries@waster.com.au if you have further questions. Find the best deals in terms of waste and recycling pricing and services!