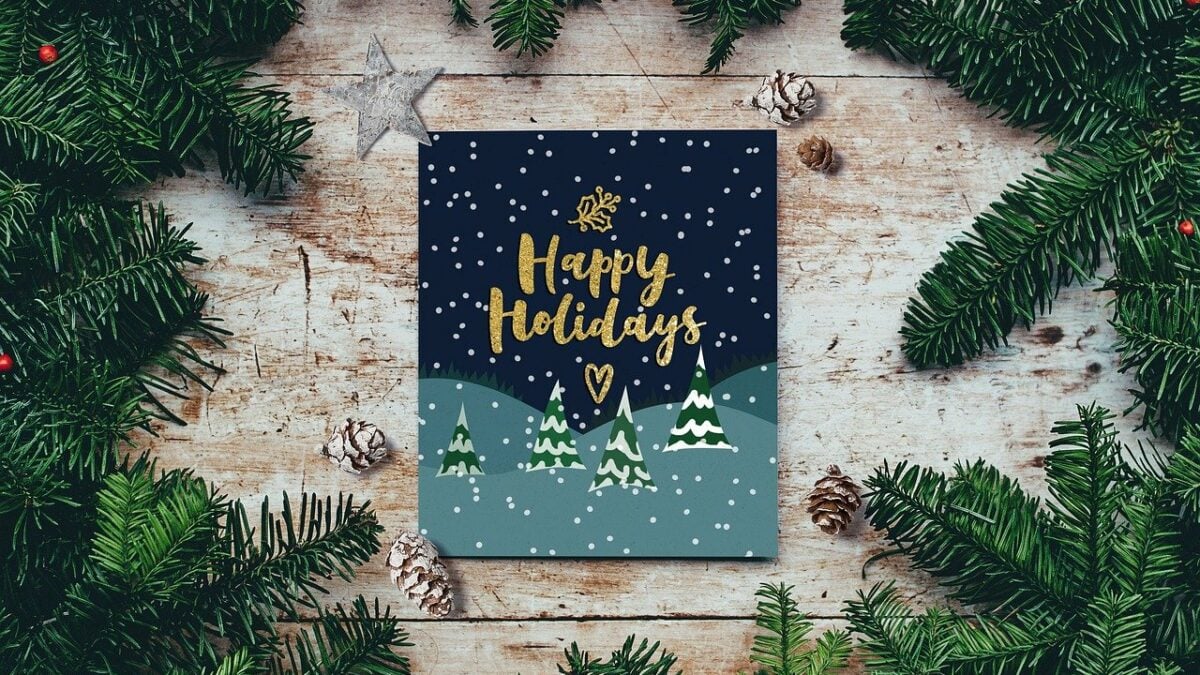 Recycle Greeting Cards In Australia 🎇 – What Should You Do With Your Greeting Cards?
Recycle Greeting Cards In Australia 🎇: In this blog, we talk about how you can recycle your old greeting cards in Australia. There are a number of options you can do, and we discuss them to you one by one. Continue reading this blog to learn more.
Ah, Christmastime is nearing again! Expect to see more mouthwatering food for occasions offered in grocery stores, all kinds of simple and extravagant gifts and gift wrappings in malls and, of course, different kinds of greeting cards that comes in all shapes and sizes.
Greeting cards, specifically, are becoming more and more common on each occasions. You can now find them almost anywhere you go. Wherever places you go – churches, hospitals, malls or markets – you can find greeting cards. Places with more people will surely have greeting cards.
Truly, there is no occasion unfit to have greeting cards accompanying it. This is also accurate to Australia. We use greeting cards for almost any occasions! As a result, Australia leaves behind a significant amount of greeting cards waste. This can become quite a nuisance or even a full-blown problem if left unnoticed.
So, what can we do to control them? Of course, recycling first comes to mind as recent environmental concerns have steadily risen through the years. But can we recycle greeting cards in Australia? If so, how? Below, we answer your questions and provide you with some viable options you can do to deal with and lessen your greeting cards waste.
Waster's recycling solutions for small and medium Aussie businesses
Before we take you further into the discussion and determine whether or not you can recycle your greeting cards in Australia, we want to share Waster with you.
Who is Waster? Why do plenty consider it as one of the best waste and recycling companies in Australia?
---
>Download Now: Free PDF Business Owners Guide To Commingled Recycling Bin Services
---
Simply put, Waster provides you with innovative solutions for your and your business's waste management and recycling needs. In addition to that, we provide flexible, 30-day contracts instead of the typical lock-in contracts, which proves a better choice nowadays.
Click on the blue button below to learn more.
---
READ: How To Recycle Your Hot Water Bottle ♨️
---
Yes, you can recycle your greeting cards in Australia
You read that right! You can indeed recycle your old greeting cards in Australia.
One might not think too much of greeting cards, especially while they are currently celebrating the event. Truthfully, one does not think about greeting cards even when they accumulate numerous amounts in their own homes. Only when they become a nuisance will people deal with them, usually.
With that said, you should recycle your greeting cards – whether you live in Australia or not – as products made of paper are generally recyclable. So, you do not need to worry about how you can dispose of them properly. No need to throw them in your general waste bin and send them to landfill. Recycle them!
How do you recycle them? We share with you below.
How to recycle greeting cards in Australia
You first have to sort your greeting cards based on their materials. Some are purely paper greeting cards whilst some others have thing lining of plastics. Separate them from each other. You can put the purely paper greeting cards into your paper recycling bin.
As for those with paper lining, gather them all and put them in a paper bag. Once you put them in a separate paper bag, mark it appropriately. Contact your local council and find recycling points such as  household waste recycling centres. Or, you can also find and send greeting cards with plastic lining at collection banks in supermarket car parks and the like.
What about greeting cards with embellishments?
Can you also recycle the designs included in greeting cards such as ribbons or glitters?
The answer to that would be no – you cannot recycle them, and you especially cannot recycle them together with your greeting cards in Australia. Remove them first before recycling your greeting cards. Tear off the section that contains glitters.
Repurposing or upcycling is the answer
Do you want to have another approach in dealing with greeting cards and repurpose or upcycle them, instead? You can do so with so many tutorials on the internet!
For example, you can upcycle your greeting cards and turn them into bookmarks! (courtesy of Simply Living Green) It is an easy process and will take no time to create. Below are the supplies needed and steps:
Greeting Cards
Scissors or paper cutter
Laminating machine (optional)
First, make a bookmark the length of your Christmas card and cut off the text on the card. You can cut out a few from just one card.
Next, laminate it to make it more durable – this step is optional, but you can do this for a longer-lasting bookmark. Make sure to laminate them in batches to avoid wasting more laminating sheet. On each laminating sheet, you can fit several bookmarks!
There are plenty more examples of upcycling greeting cards you can find on the internet should you want more ideas.
Recycle greeting cards in Australia: conclusion
Before you deal with your waste, you should first think carefully about your impact on the environment. Greeting cards, in particular, should be dealt with accordingly. Should you want them off your hands, we strongly suggest you recycle your greeting cards – not only people in Australia, but in other countries where you could also recycle your greeting cards.
We here at Waster wish you a happy and waste-free holidays!
Plug: contact Waster right now for your waste and recycling needs!
Does your Australian-based business need waste and recycling services? If so, then you have come to the right web page!
Please call 1300 WASTER (1300 927 837).  You can also email us at enquiries@waster.com.au if you have any further questions. Find the best deals in terms of waste and recycling pricing and services!