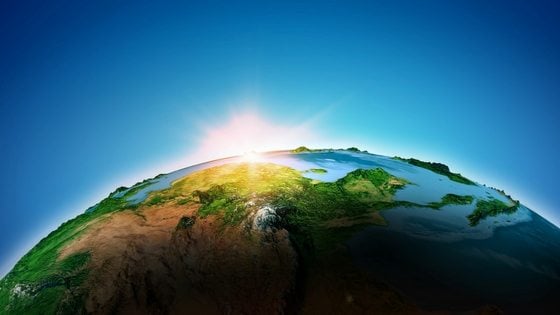 Recycle Innovations: What Would You Change About Recycling?
If you are like us – you think about the future and how you can make changes for the better in our world. Of course, you need to see problems sometimes to make you think of a solution.  In today's blog – we are focusing on recycle industry innovations and what changes people would like to see.
As it is good to ask people questions to see what is lacking – we have asked numerous business people what they would like to see changed about the recycle systems and practices available. We cover some of their responses below.
Recycling has definitely come a long way in recent years. We are proud to be making a change in how Australia deals with our waste and hopefully can be part of a strategy to reduce it.
Any steps that we take as a society and as industry should of course be designed to help the environment.
Who is Waster?
A short bit about us. Waster is a new opportunity for small and medium Aussie companies to boost their recycling and cut their costs. Contact us today or check our prices online to see how much we can help you recycle:
What should we try to change with recycle innovations in 2018?
We have asked some engaged green business people what they would like to change and these are the responses they gave:
Should recycling be mandatory?
One person in the UK feels very passionately about recycling and argues that it should be mandatory to recycle. Kirsten at makemeasuccess.co.uk has launched a petition for change which you can access here.
She explains: "My ideal future would be one where we start making changes as a nation today! I've recently launched a petition to ask that legislation is introduced to oblige businesses in the UK to use either recyclable or biodegradable packaging. This is possible with some changes and research into alternative resources. "
Standarisation of basic services
Luke from Compass Studio – a marketing consultancy which helps sustainable brands and businesses would like to see standard-isation of services. Check out our blog on how chemical waste recycling can boost plastic recycling rates in 2020.
"We would like to see a national standardisation in recycling bins around Australia. What you can and can't recycle changes is pretty much every suburb. So standarising this around the country would mean it would make recycling a more effortless process no matter where you are."
"We would also like to see Seabin's http://seabinproject.com/ located in all harbours, ports, marina's around the world. We have bins everywhere on land, but none in the sea? It doesn't make sense given the amount of garbage that ends up in our waterways."
Make recycling local and practical
Angela Thompson is dedicated to recycling – and would love to do more:
"But I feel like there's a lot of wasted space in recycling bags and bins. I wish there was a way to flatten the containers to they took up less space. It would be amazing if you could turn those containers into something right at your house — like turning wine bottles into wine glasses or something."
"After a good party, we're always down a couple wine glasses, so why not turn those empties into new glasses?!"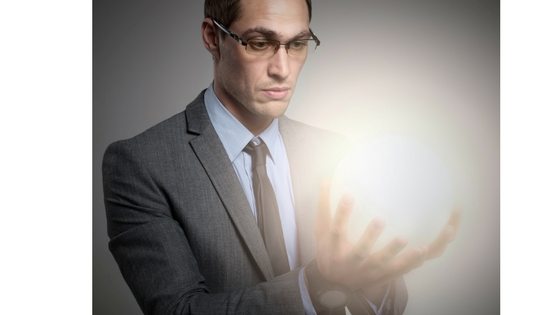 A focus on the construction sector
Robyn at Select Custom Joinery came up with some really practical ideas:
"Green waste/compost pick-up – stop the green waste going into bins."
"Soft plastics recycling – it's available – but only in limited supply."
"Incentives for people to fix electronic/electrical equipment, rather than dump and buy new, cheaper – they do it in Europe – we need to do it here. Why it is cheaper to buy a new printer than buying cartridges? I've had a computer technician tell me to 'Just buy another printer, I have about 8, I buy a new one when the cartridges run out."
"Construction and joinery waste is huge. We need to encourage the use of sustainable building materials and find ways to deal with offcuts in a sustainable manner. Large joinery workshops fill-up skip bins on a daily basis with waste. "
"Incentives for industry to provide truly sustainable solutions – sustainably sourced, manufactured and durable over the long term. Incentives for consumers to purchase sustainable products and materials. "
"Taxes on low cost, poor quality items with short shelf lives that go to landfill."
Think about the bigger picture
Aleh at Planetarians.com highlighted the waste involved in agriculture and farming – "But do you know that, before you even start thinking of wasting – animal agriculture already wasted 90% of grown crops?"
"Do you know, that 93% of calories fed to cattle lost for humans?"
This is a very important fact to keep in mind as a truly green society needs to think about all aspects.
Thinking outside the box
Jane from Paul's Rubbish Removal Melbourne really looked to the future and listed what she would like to see as a long term objective:
1) "A new recycling process that turns plastic waste into a biodegradable material without any harm for humans, animals and nature. It will be really nice if such a solution could be inexpensive and easy to implement as well."
2) "Something similar to a reversed 3D printer – a specialised X-ray machine that can detect and separate waste depending on the material it is made of. A completely automated process powered up by green energy."
3) "A fashion line created and supported by famous designers, containing clothes made only from old recycled fabrics."
4) "A production line for quality building supplies – bricks, roof tiles, floor coverings – using only different types of waste as a raw material."
More of a focus on timber recycling
Mark from ecoeffective.com.au wanted to see more of a drive to recycle timber.
"Recycling Timber responsibly is the key to a healthy planet. Many old homes with beautiful timbers are being trashed by excavators and demolishers as the true value of their timber structures is not understood .Dis assembly rather than destruction opens up opportunities for craftspersons, community groups and designers to create and preserve a valuable resource."
"Even pesticide treated timbers can have their life extended rather than being directed to landfill or destroyed. Timber is a sustainable sustainable material when supplied from renewable sources.Using Responsible Wood will contribute to a sustainable future on earth."
Conclusion
We have really enjoyed these varied ideas on recycling improvements – and hope our industry and society can move in this direction.
If we do not have an objective of where we want to go – we can be sure we will not reach it!
We have published blogs in the past that argue being a sustainable business can help you win customers.